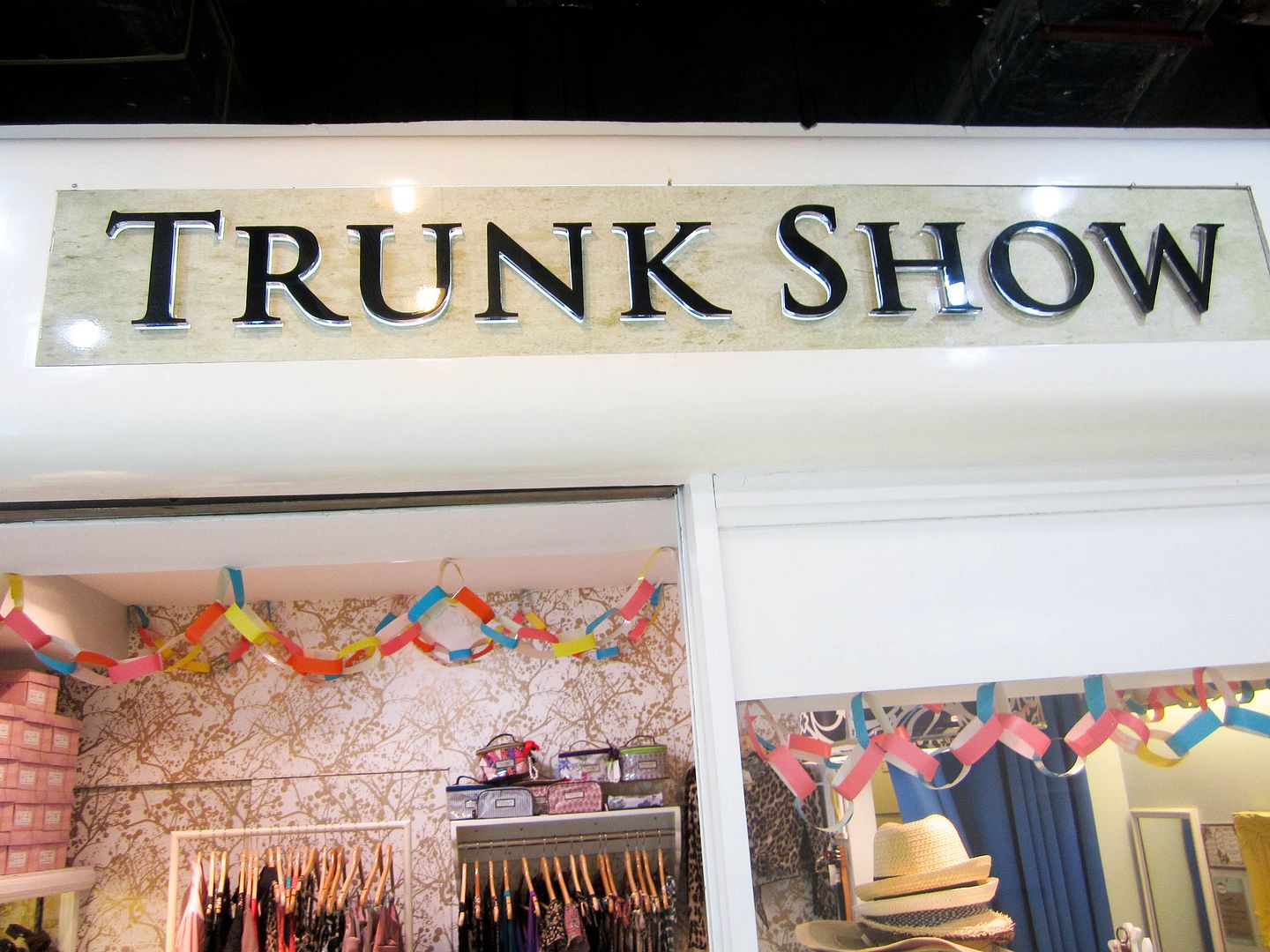 I visited the Trunk Show store over at Rockwell and I must say I have always been an avid fan and supporter of the brand back in their bazaar days!
Located inside the HIP, which is beside Team Manila's store (near Nike in Powerplant Mall), the store's design is quaint and shabby chic- I love how inviting the store's interior is.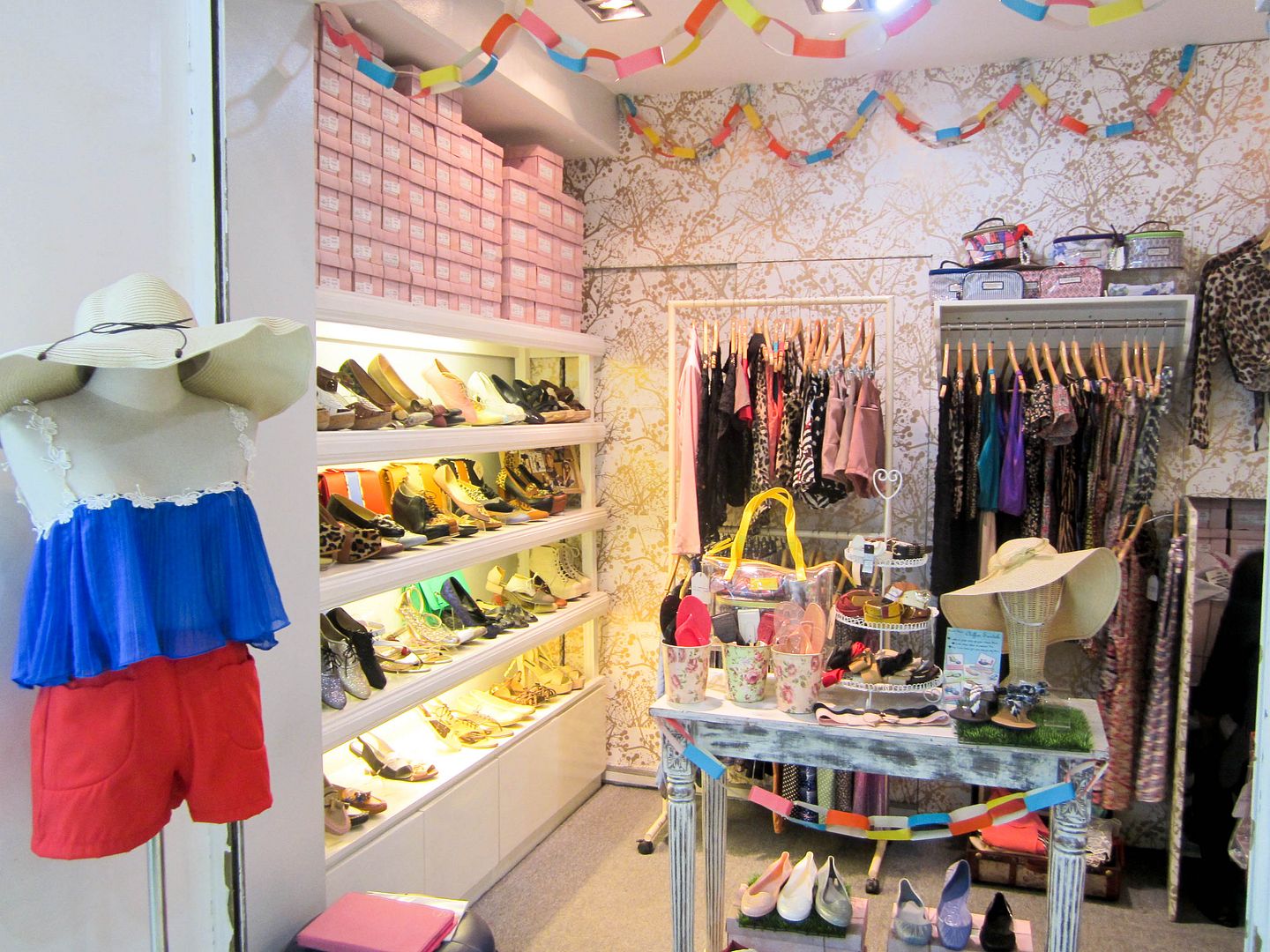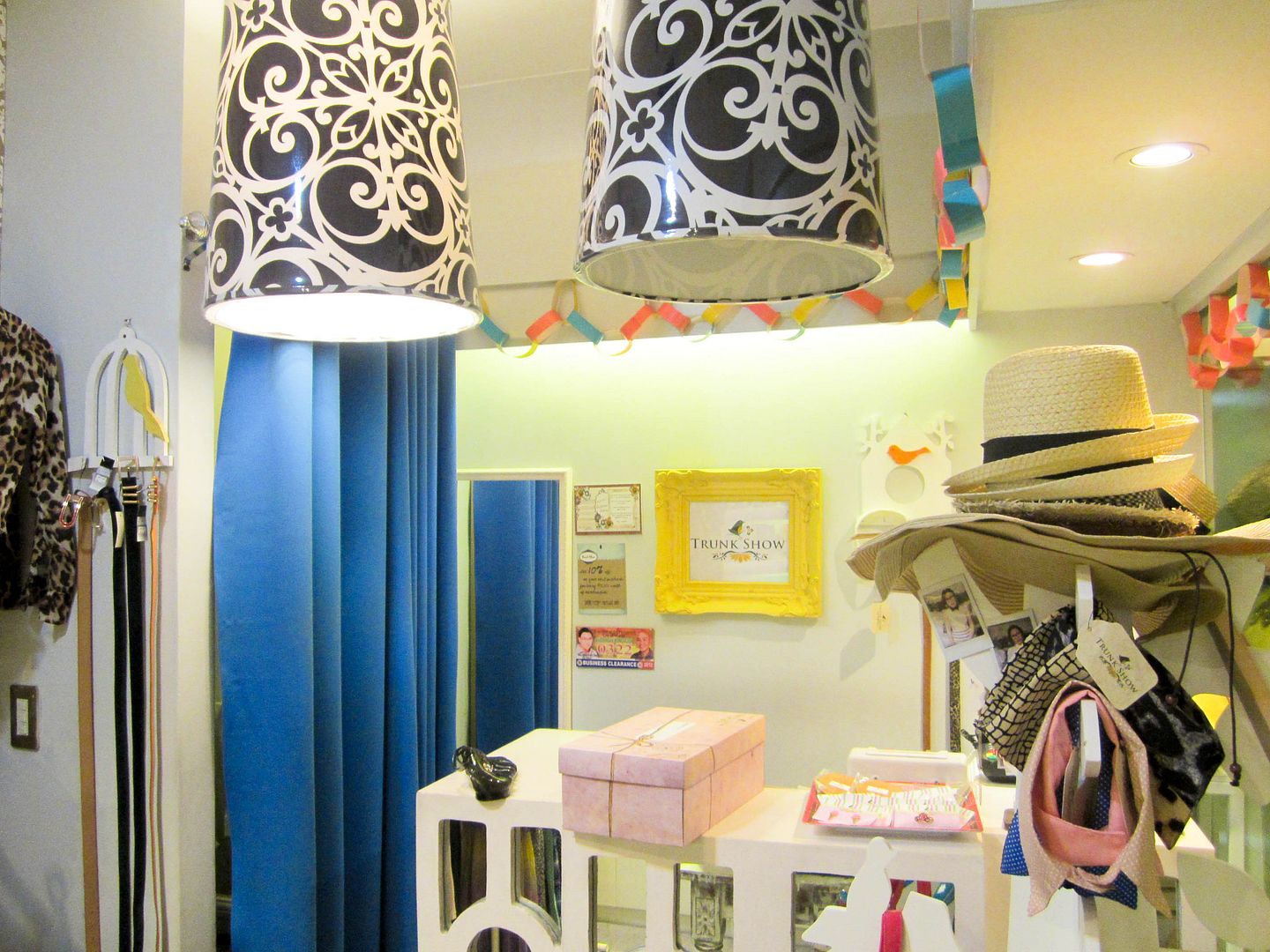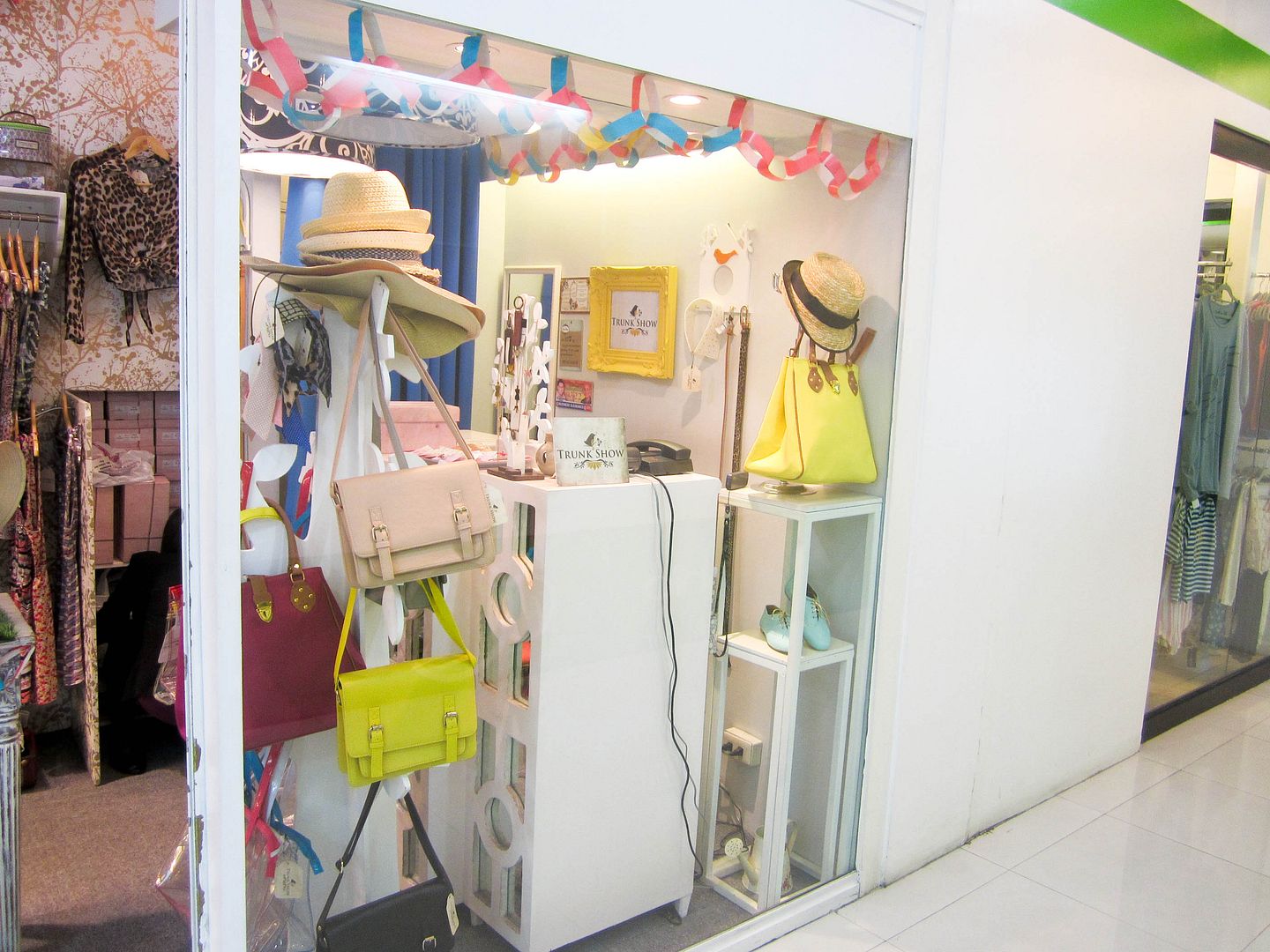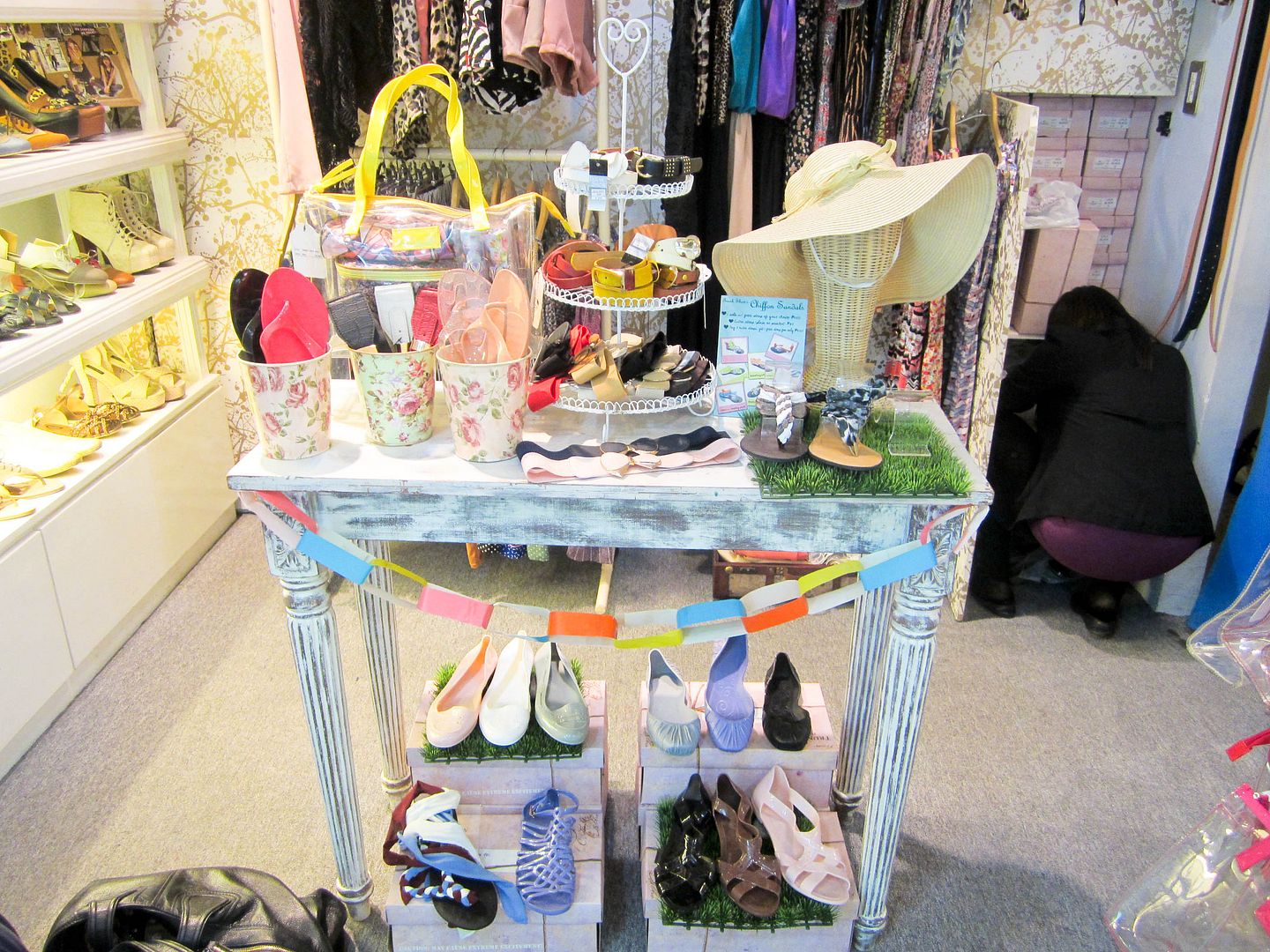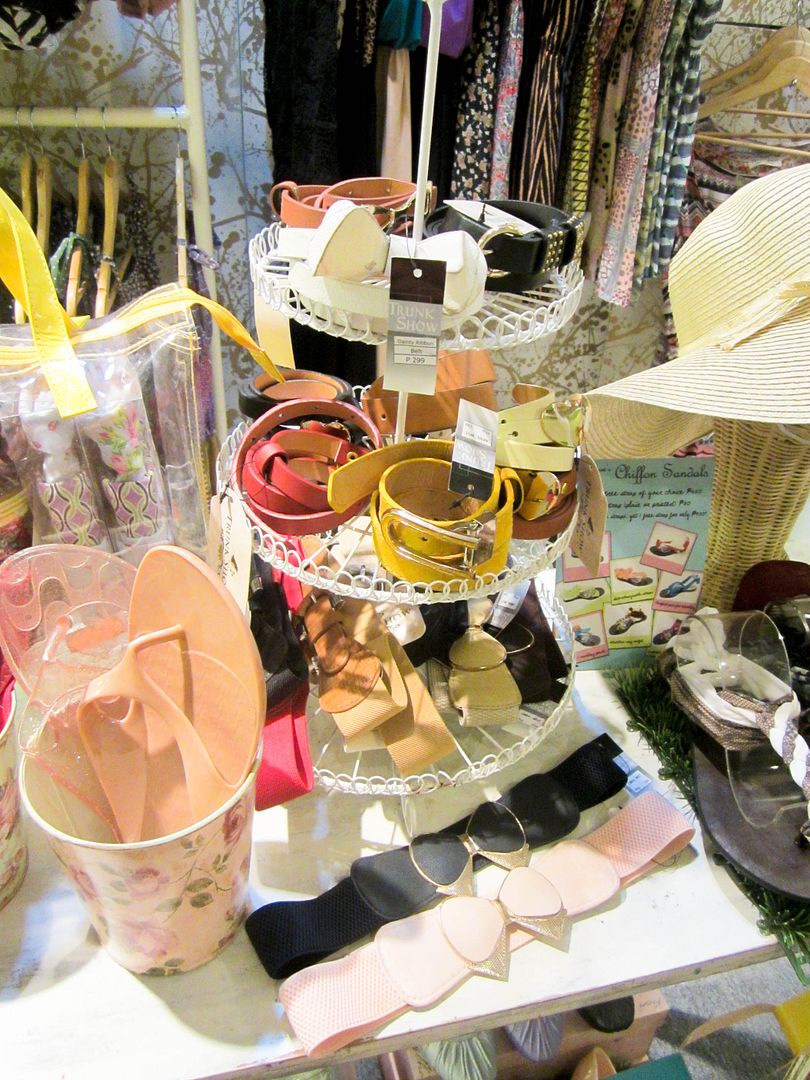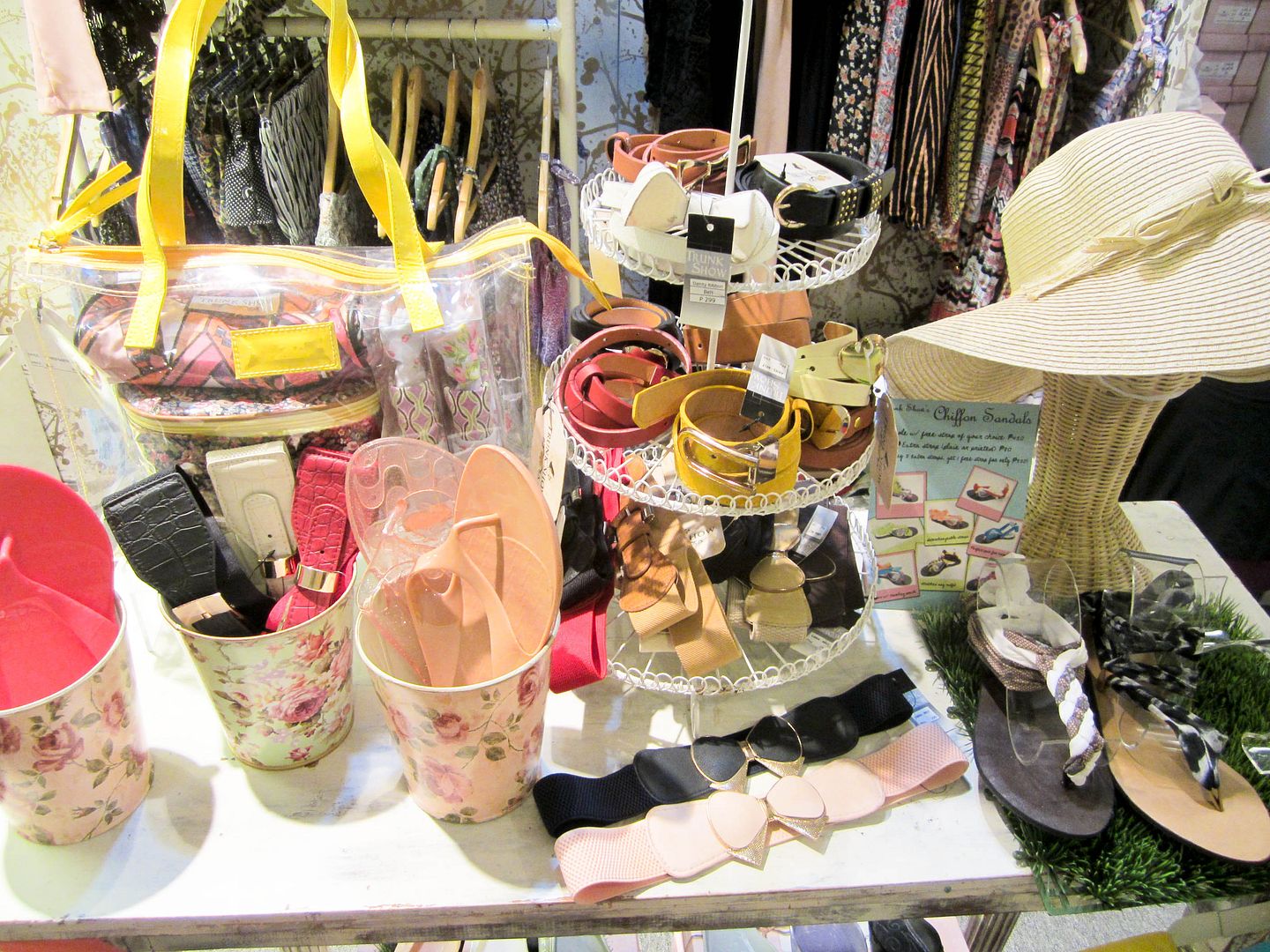 The display is very organized and the shoes are amazing! I love the designs of Trunk Show, they're very chic and fashionable yet also very wearable.
More so, Trunk Show also has a wide selection of apparel which embody a feminine and girly appeal. Since it's summer, the collection is focused mainly on chiffon, pastels and lightweight dresses.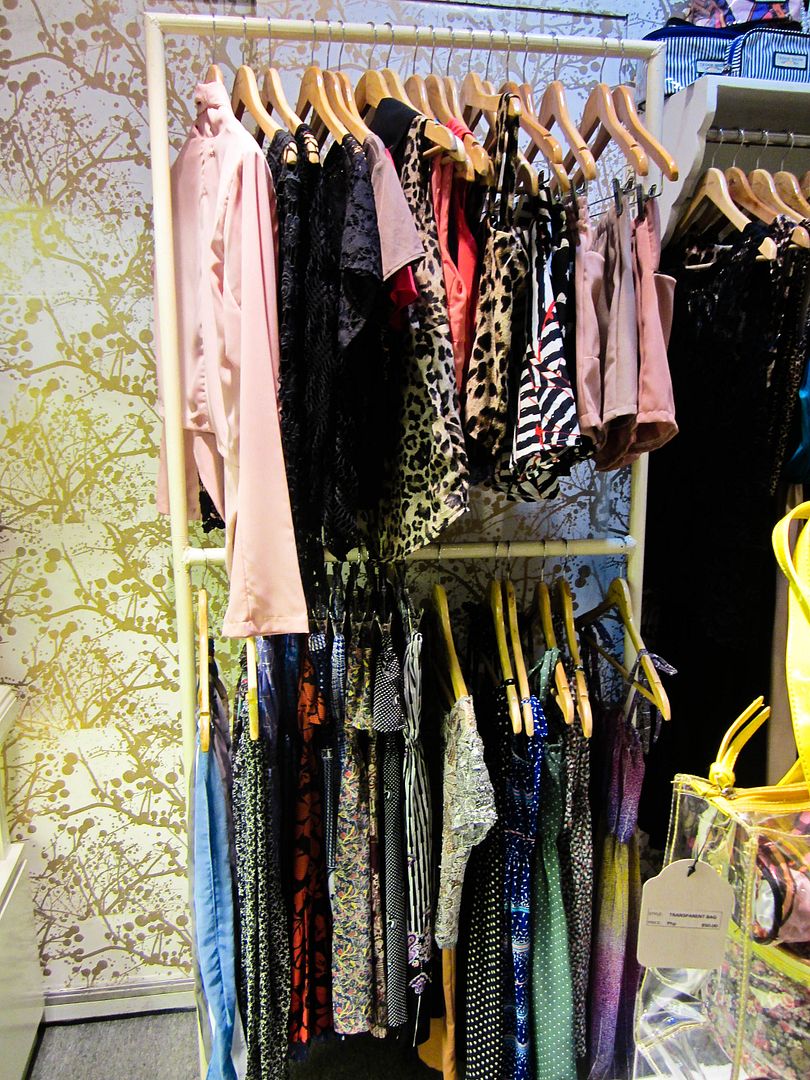 And now for my fashion splurges...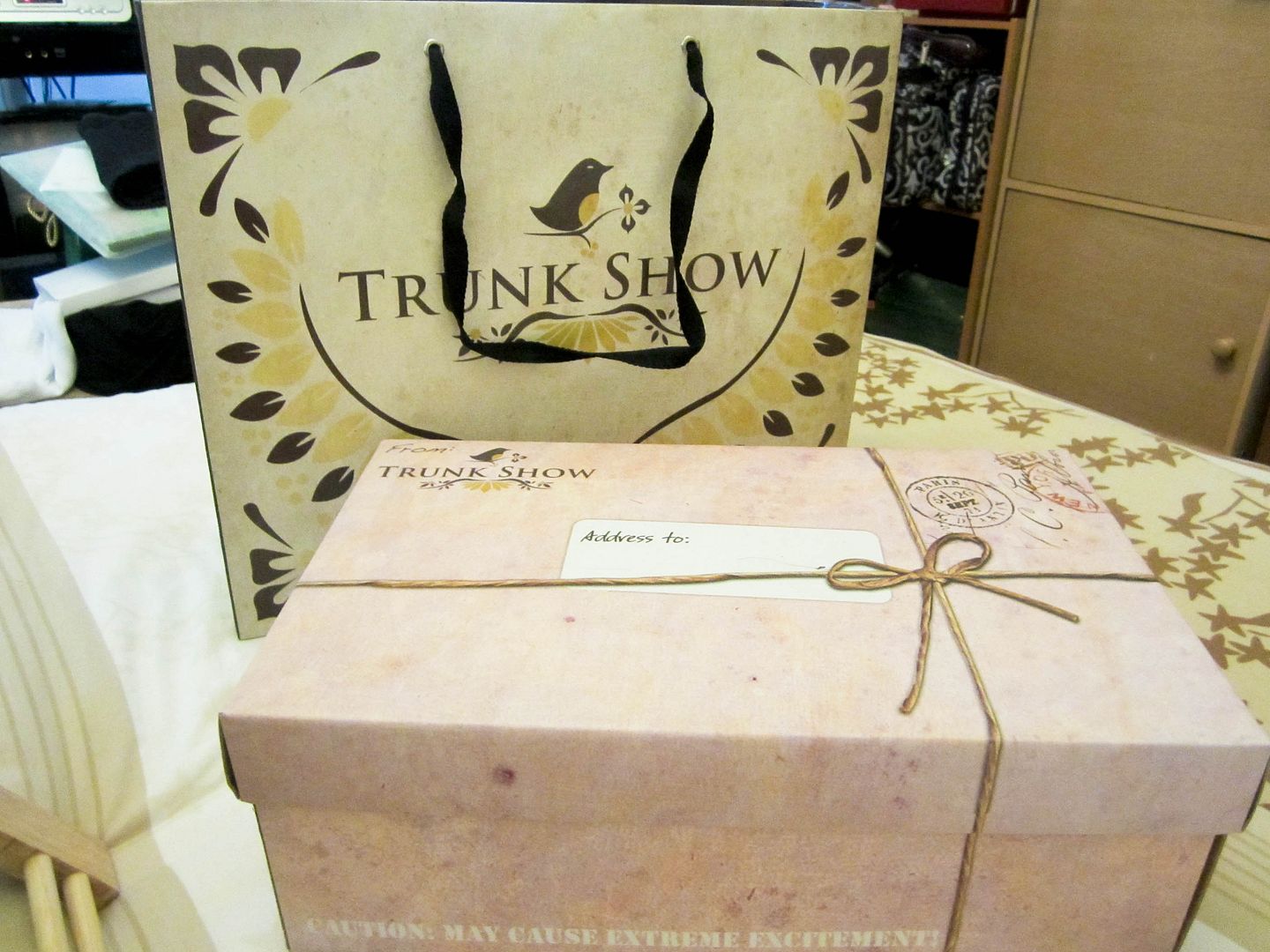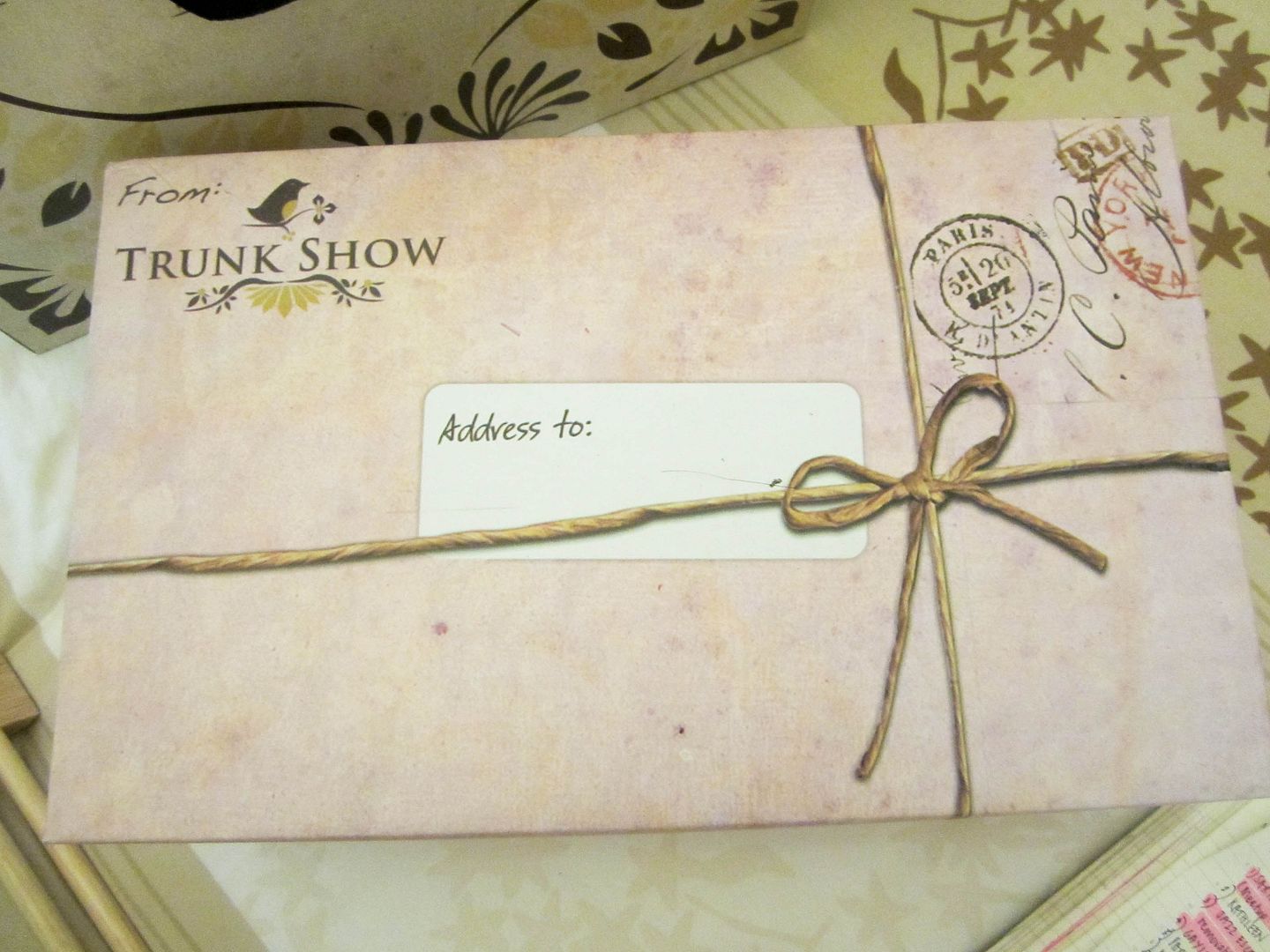 I got these awesome pair of lace boots from the brand in cream which would just be perfect to match with my summer outfits. The details are exquisite and I love the contrast of dainty lace against such an edgy designed boot.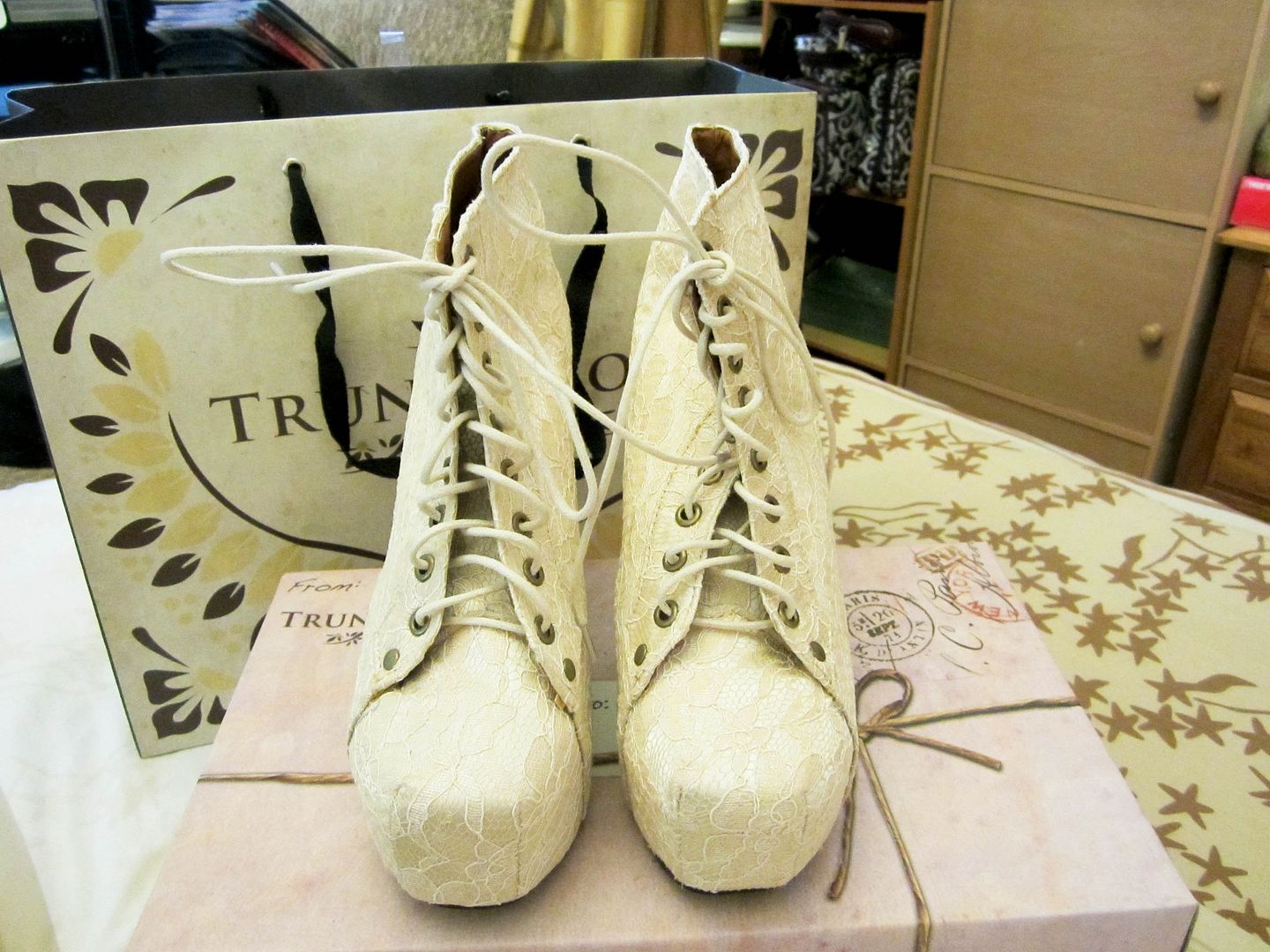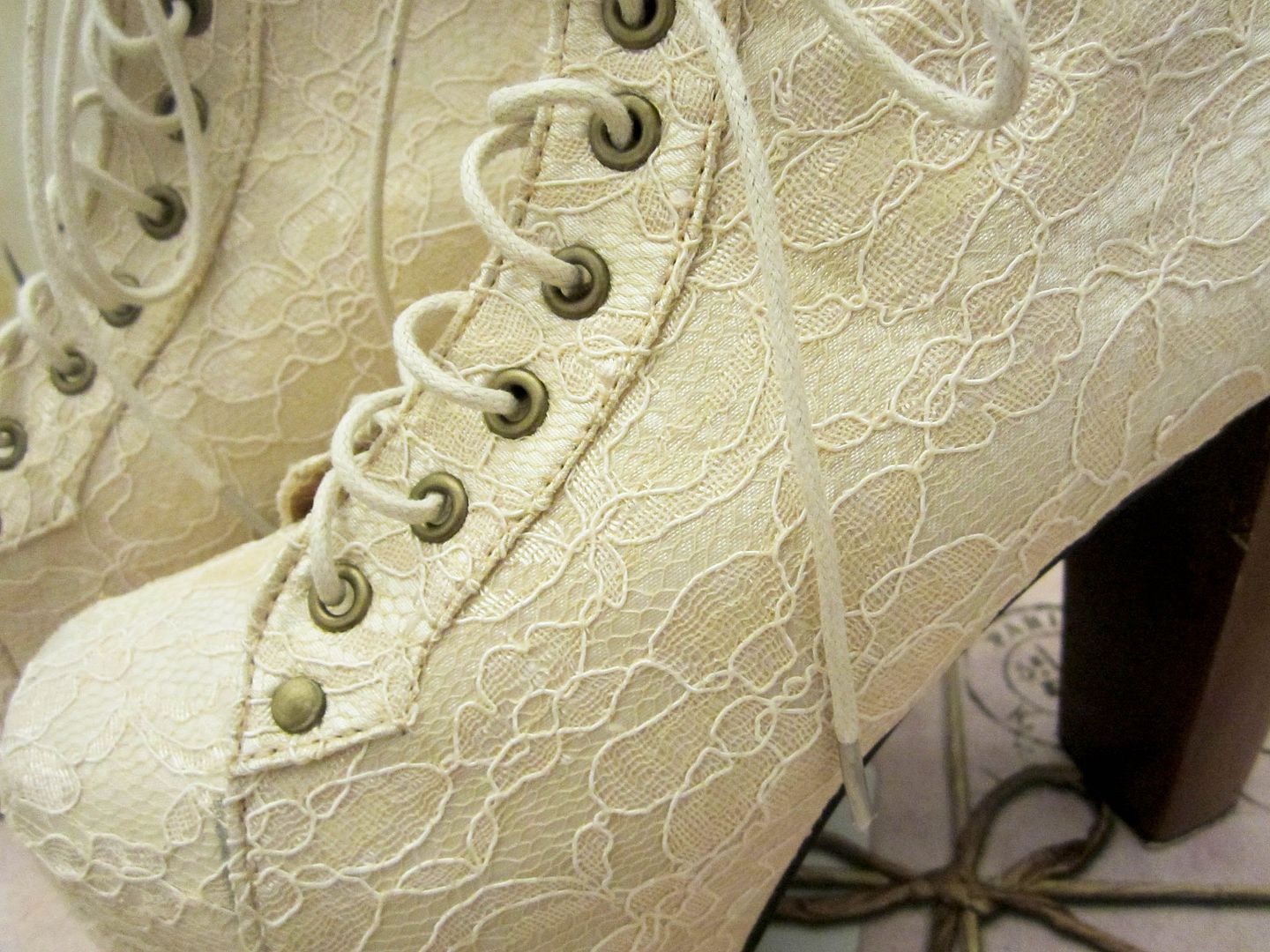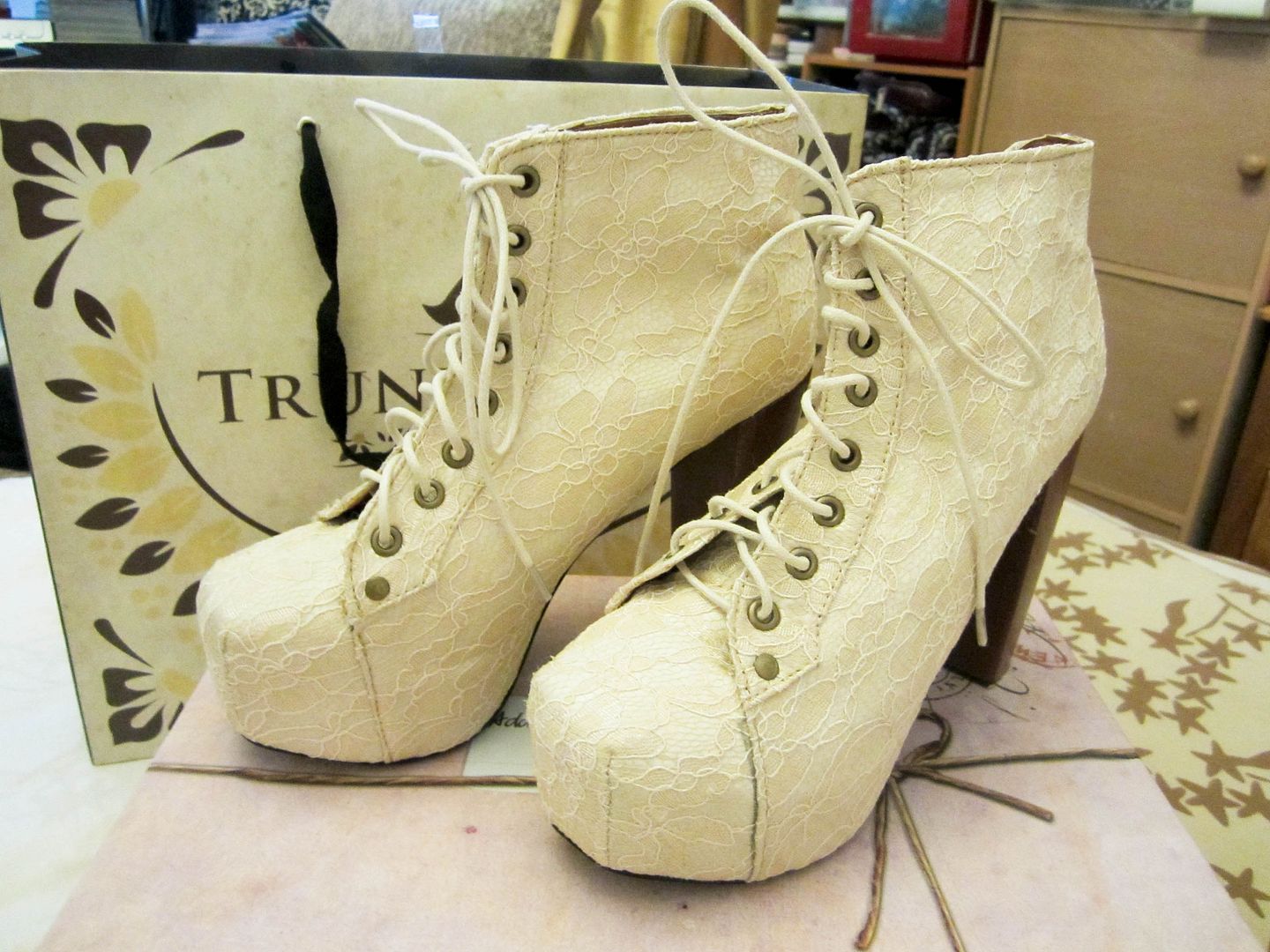 For my second choice, I decided to get Trunk Show's newest line of shoes which I am going to use for the beach! They are a pair of jelly sandals (they had two colors in the design I wanted, purple and black) and I opted for black as it is easy to match with my outfits. The spirals add an extra edged up boost as compared to simple and plain flats.
I LOVE TRUNK SHOW!
Do visit the stores, they have two branches, in TRINOMA and in POWERPLANT MALL...
You can also shop online over at
http://trunkshow.multiply.com
_________________________________________________________________
BRAND PROFILE:
Trunk Show, owned by sisters Beb and Kate, came into the limelight in 2005 with their Chiffon Sandals with Interchangeable Straps. It was such a runaway hit that they decided to expand the line to include different types of shoes from flats, wedges to heels.
Why the name "Trunk Show"? Beb explains, "Trunk Show literally means an event where a designer showcases his/her design to a chosen few before making it available to the public. As a brand, Trunk Show gives you the feeling of being in a 'trunk show'—being one of the firsts to have access to a trend before it reaches the mass market. Currently, our quaint boutique in Trinoma and Rockwell are well-loved by our clients for having a complete line of trendy shoes, clothes, accessories (belts, necklaces, bracelets,hats, etc.). It is, essentially, your one stop shop to having a complete wardrobe."