Tomato Summer has the vibe of retro 60's goldern age with a modern sexy twist of the 2000! The country's premier stylists Pam Quinones and Rey Ilagan teamed up with in demand Make-up and Hair stylists Robi Pinera and Raymond Santiago in this Modern Classic Marc Nicdao photoshoot that gives you the Elegance and sexy vibe of the 60's with a very fresh, young and modern twist.
Tomato channeled the legendary sex appeal of Brigitte Bardo with a hint of that Cindy Crawford style. It's Hollywood royalty meets Fashion Icon! Big hair and pop of colors in swimsuits and summer wear in muted and high contrast shades of green, tangerine, earth tone shades of browns and blues dominate the 2012 Tomato's Summer Collection . High waist cut swimsuits with sexy peek a boo details will make every woman feel like a siren while leaving the men gasping for more. Summer beads in various colorful shades of yellow, orange, teal, green etc. are perfect accessories for the day on the beach.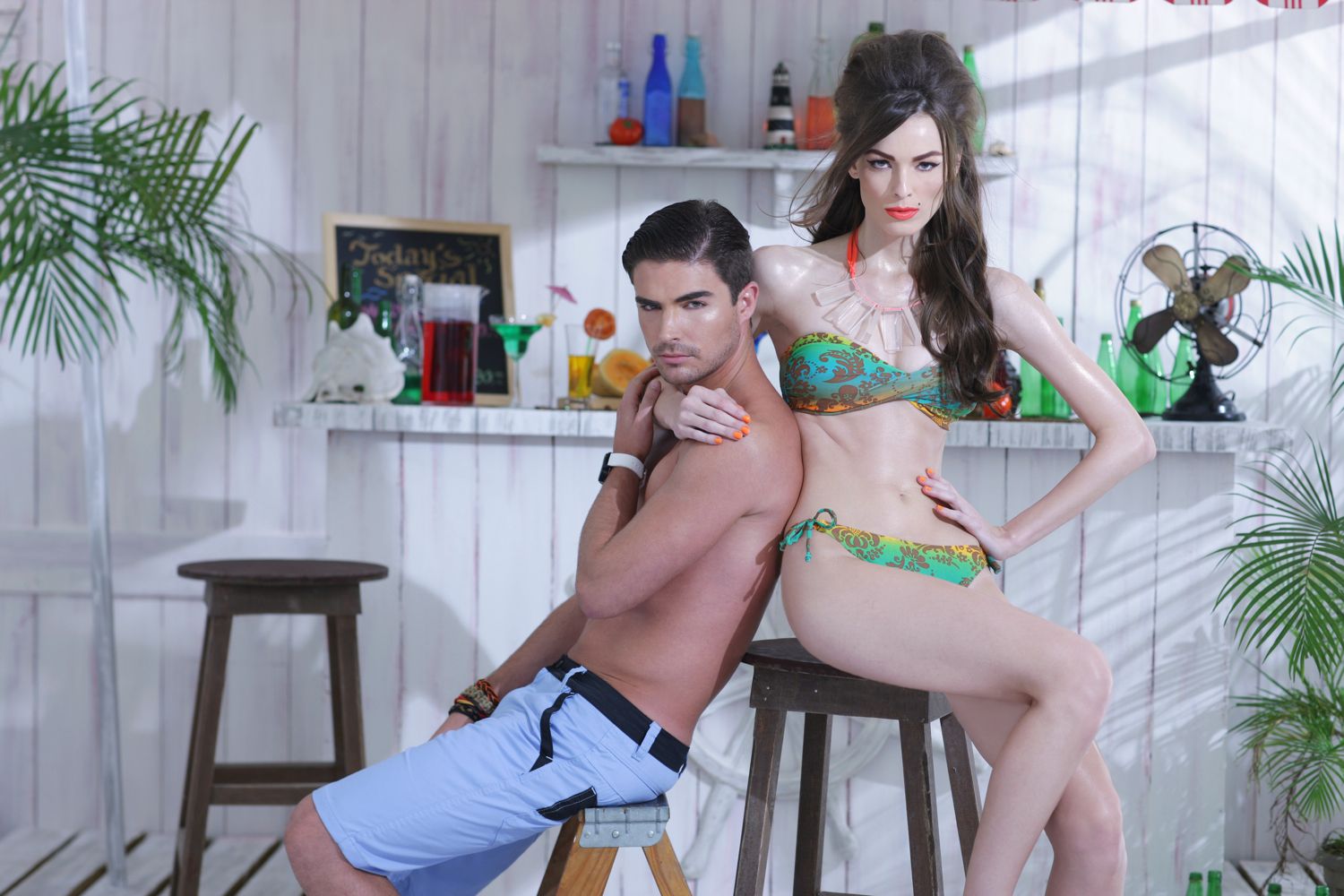 For Tomato Green, it's the 60's clean sexy and mysterious look that's rendered in fresh youthful contemporary style. Brooding bad boy-good boy vibe will tingle your summer senses with Tomato Green's 2012 Summer Collection. It's all about bringing out that sexy in you in comfortable clothes that are made to fit any type of body while enhancing your best features. Above the knee thin shorts that fit close to the body with solid contrast color details are simply scene stealers, cuff shorts are most comfortable and stylish while colored chinos in green, blue, rust and red will definitely give you a fashion statement that spells confidence and style!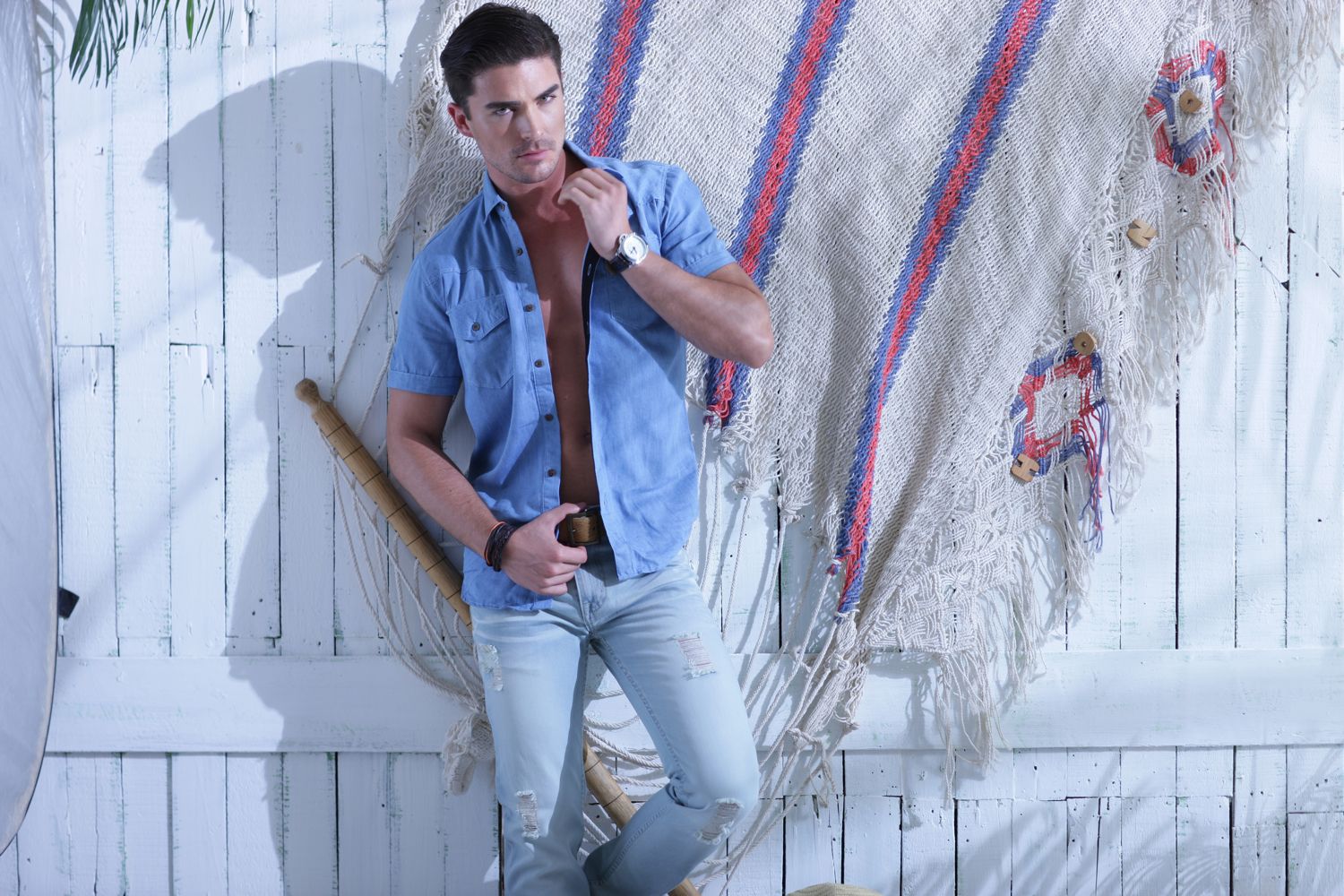 So hit your summer destination in Tomato's 2012 Summer Collection! Complete you stylish looks by wearing Tomato's over sized summer eyewear and you are ready to go!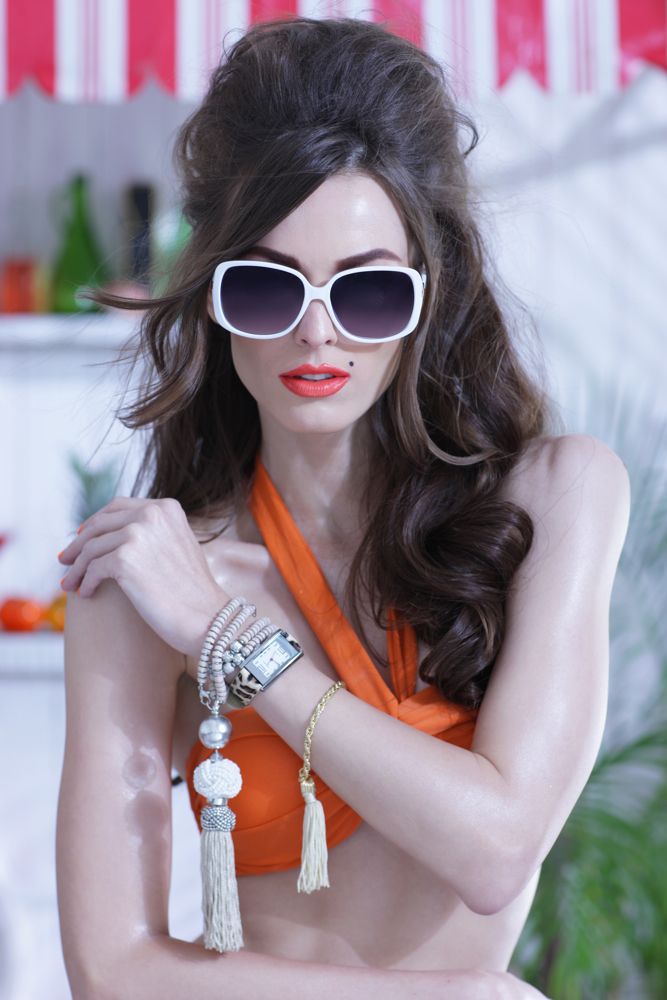 TOMATO 2012 SUMMER TRENDS
TOMATO
1. POLKA DOTS
· Experience summer in your most fun and flirty ensemble with polka dot details. Designed to bring a feeling of excitement and freshness to any outfit, you can mix n' match with any solid color or even with any pattern. Look retro chic in a polka dot dress or go full blast Miss Cutie in a vivid summer 2 piece wear.
2. COLOR BLOCKING
· Cheerful color blocking always serves up a host of fun trends to try that's oh-so-wearable. From monochromatic pair ups to cool new color combos, discover tons of new outfit ideas for the warm-weather season ahead. With color blocking you can always find something irresistible to put on. Remember, solid colored pieces make simple dressing look so hot!
3. PRINT ON PRINT
· Sizzle this summer with irresistible prints. From tribal to geometric shapes and patterns, you will never miss a beat. Keep an eye out for exotic, tribal-inspired pieces as they make the ultimate summer statement. So, who says print on print don't look fab together? Be loud this summer as you strut your outfit in the beach, the mall or even at night parties.
4. 60'S
· The decade that brought us flower power, antiwar movement, hippies, bell bottoms, Woodstock, acid and more…Where were you when all these were happening? Ask no more, Tomato Summer Collection brings back that ever so popular and intriguing era with a modern twist. Get all girly in these accentuated pieces with subtle like colors to die for. Experiment with different classic silhouettes and you might just find your personal style in this inspired modern collection!
5. BOHEMIAN AND TRIBAL PRINTS
· Wear the new urban yet bohemian prints in easy breezy silhouettes that make fashion so easy to wear! It's so trendy yet comfortable you wouldn't even mind mixing and matching different pattern combinations! Be ultra chic with screaming sensation in an all tribal print ensemble that says: take a look at me, I am gorgeous!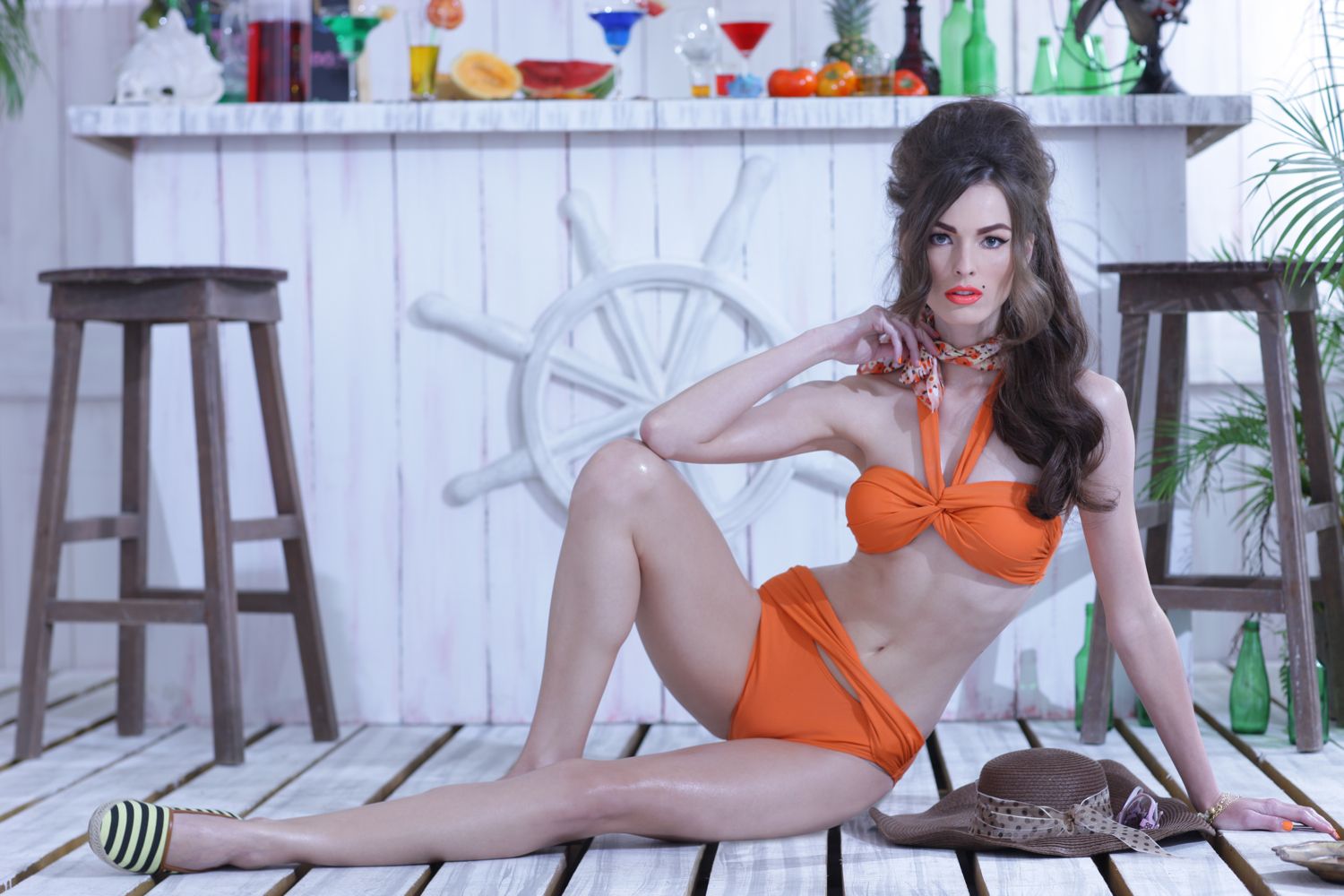 6. HIGH WAIST SWIMWEAR
· Get that old Hollywood glam look with a modern twist for summer! Accentuate your curves in a one-piece swimsuit. A classic piece that is on trend every year! Give it a modern look by going all out and chic by putting on a wide waist belt for that va va voom spell that will surely solicit the oohs and aahs! And if you can't go all out in a two piece bikini, accessorize and wear a printed cover up in light material that will make you go casual to edgy in just a snap!