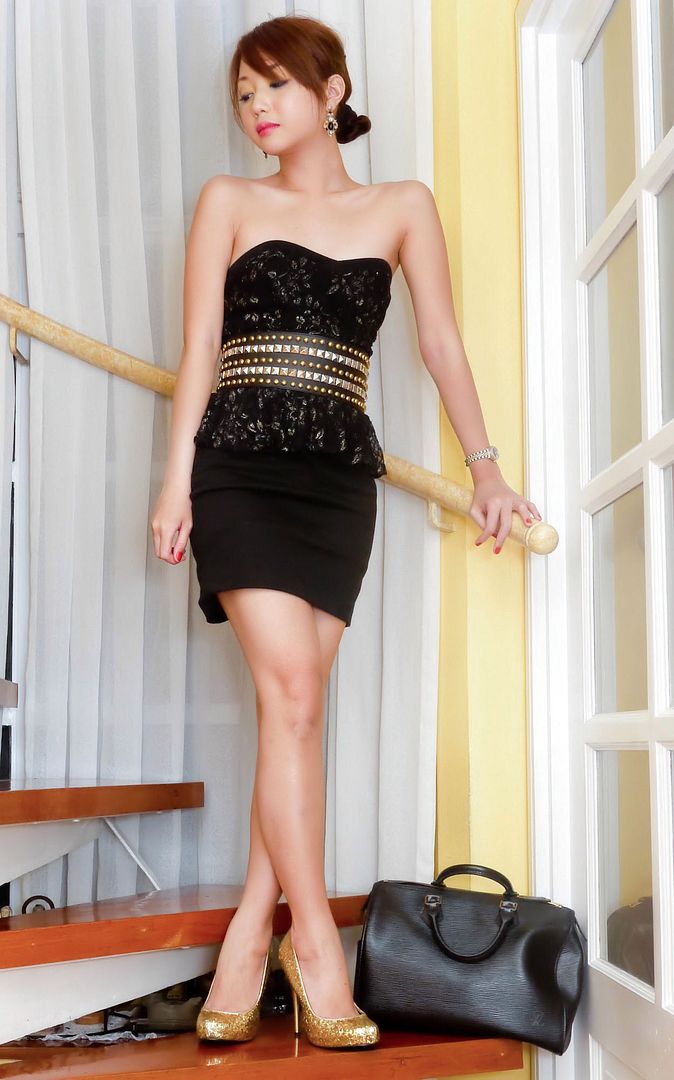 So far, so good, she's absolutely wasted.
Dress: Forever 21
Shoes: Michael Antonio
Purse: Louis Vuitton
Earrings: Vintage
Belt: Glitterati

Sometimes you fall, spinning through space, grasping for the things that keep you on this earth. Sometimes you catch them. They can be the hands of the people you love. They can be your pets- pups with funny names, cats with ferocious old souls. The thing that keeps you here can be your art. It can be things you have collected and invested with a certain sense of meaning. A flowered, buckled treasure chest of secrets. Shoes that make you taller and, therefore, closer to the heavens. A suit that belonged to your fairy godmother. A dress that makes you feel a little like the Goddess herself. Sometimes you keep falling; you don't catch anything. Sometimes you fall, spinning through space, grasping for the things that keep you here. Sometimes you catch them. Sometimes you don't. Sometimes they catch you.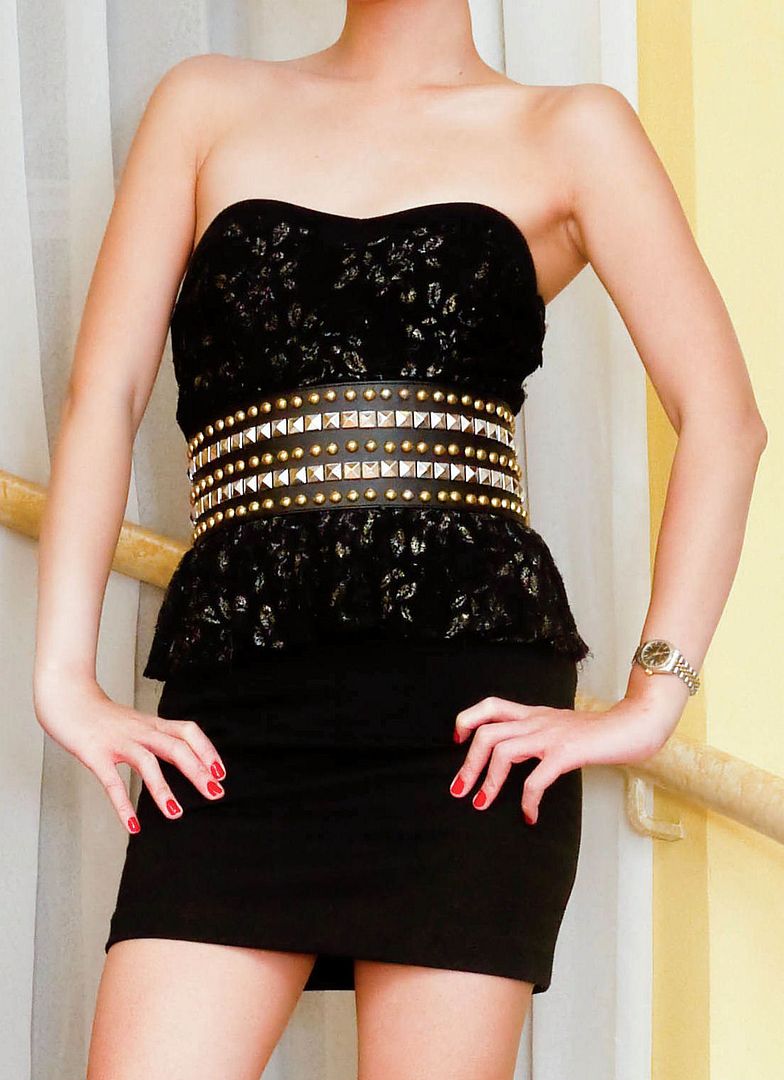 Nothing like a great dinner with my family (minus Katie and Jamie) in celebration of my brother's 23rd to make me feel better. I've been on a downward spiral lately and I guess I just needed time with my loving family to keep me grounded, right where I belong. Most of dresses no longer fit me (too loose!) so I was lucky enough to find this strapless lace peplum dress I have never worn and forgot all about! LBD LOVE! Happy Birthday, Enzo!
xx
Snapshots of the night: Dinner was at Tivoli, Mandarin Oriental Hotel
Isn't my mom a goddess? I heard in a movie or something you can always tell how pretty a girl will age by looking at her mother...if that is true, I think I just won the genetic lottery.

I'm more toned now, thanks to daily Barre 3 classes!
Now for the food... (I forgot to take photos of the food as I was already hungry by the time dinner was served! It was a late dinner, we started at 9!)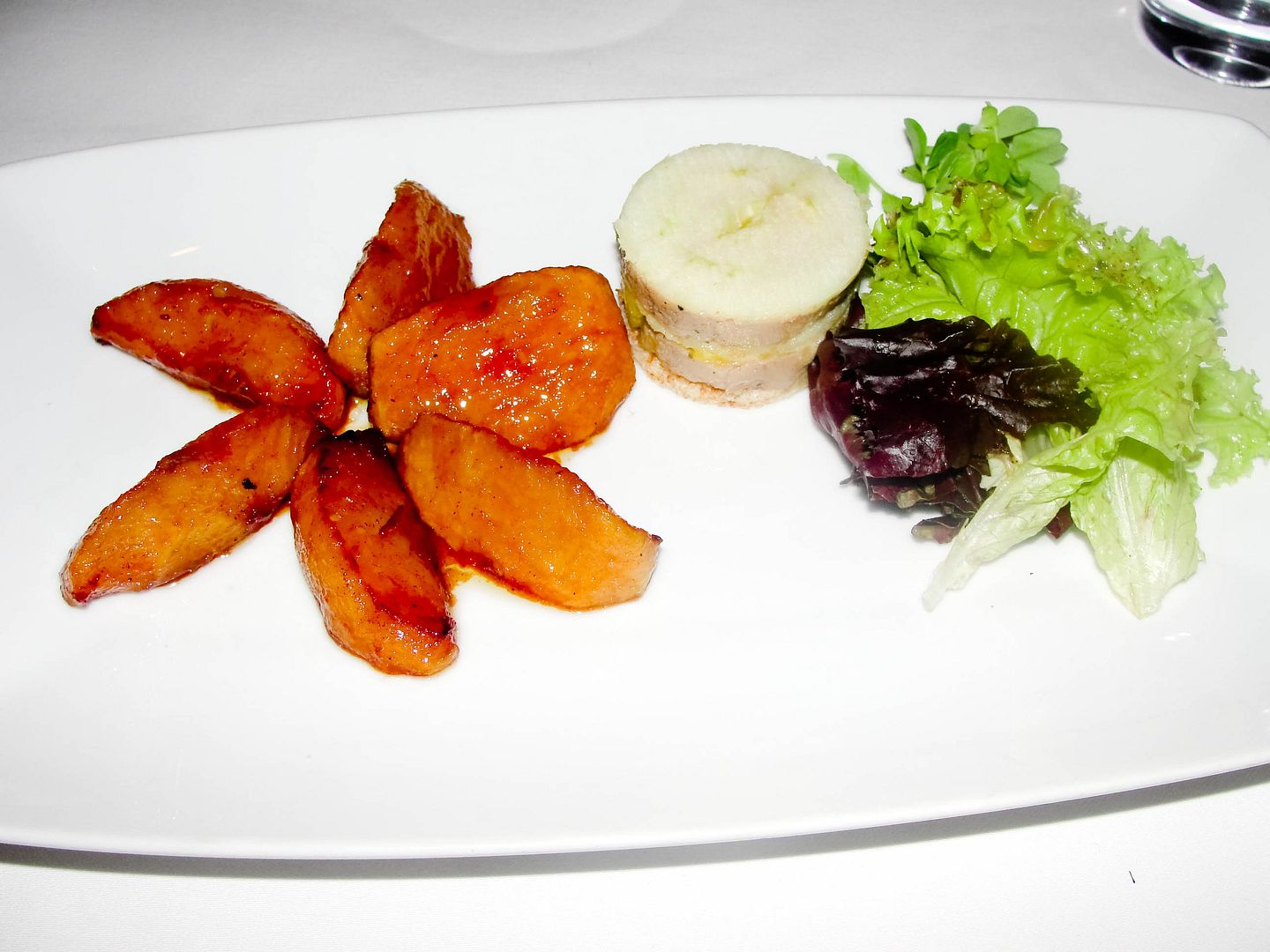 My appetizer was: Foie Gras sandwiched between two pears, caramelized apples and a side salad with vinaigrette (This was good foie gras...seriously. But I still prefer my foie gras pan seared!)
My unfinished steak: When it comes to steak I only normally eat 1/4 of what I ordered and take the rest home. (Usually get full from appetizer, I just can't finish my main course anymore.) I ordered sirloin since I wasn't really in the mood for ribeye. I ordered it with siding of french fried potatoes and potato au gratin and red wine sauce.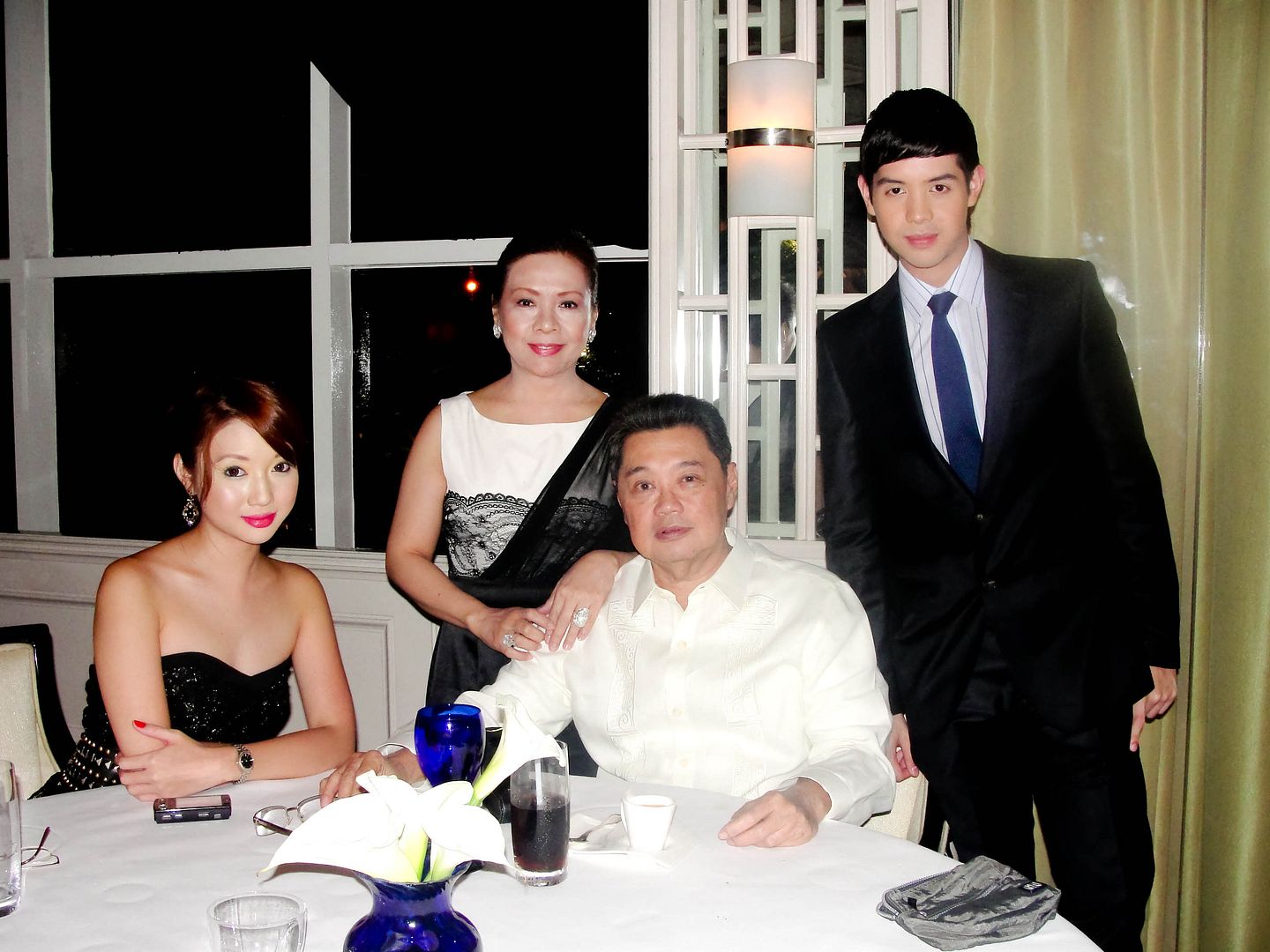 My family.... the loves of my life, who have always caught me when I free fall.
____________________________________________________