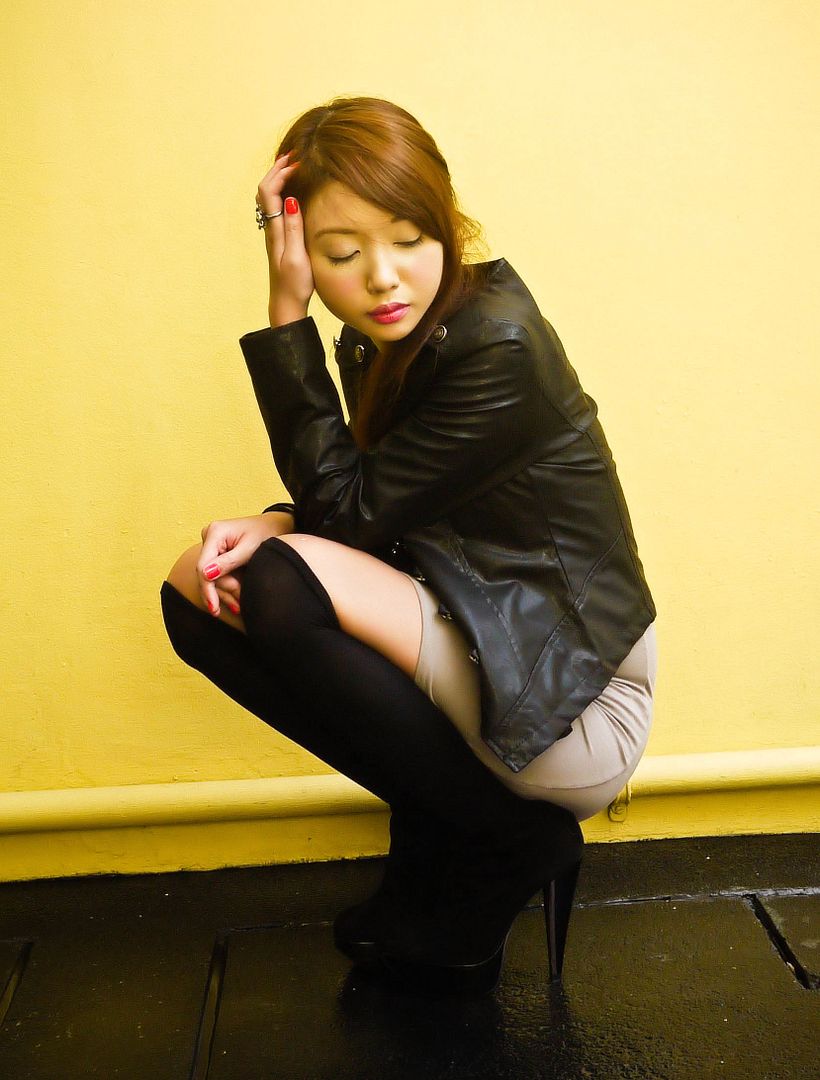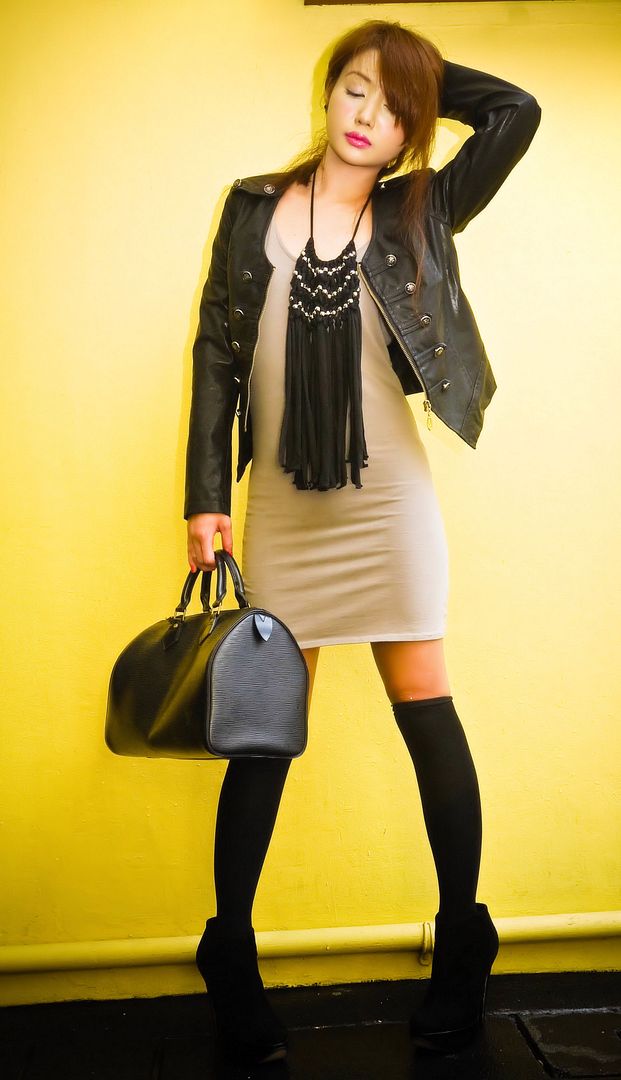 All the shimmers in this world is sure to fade, away, again.
Jacket: Zara
Shift Dress: Topshop
Fringe Necklace: +RUCKUS
Knee high socks: Marks & Spencer
Bag: Louis Vuitton
Shoes: Topshop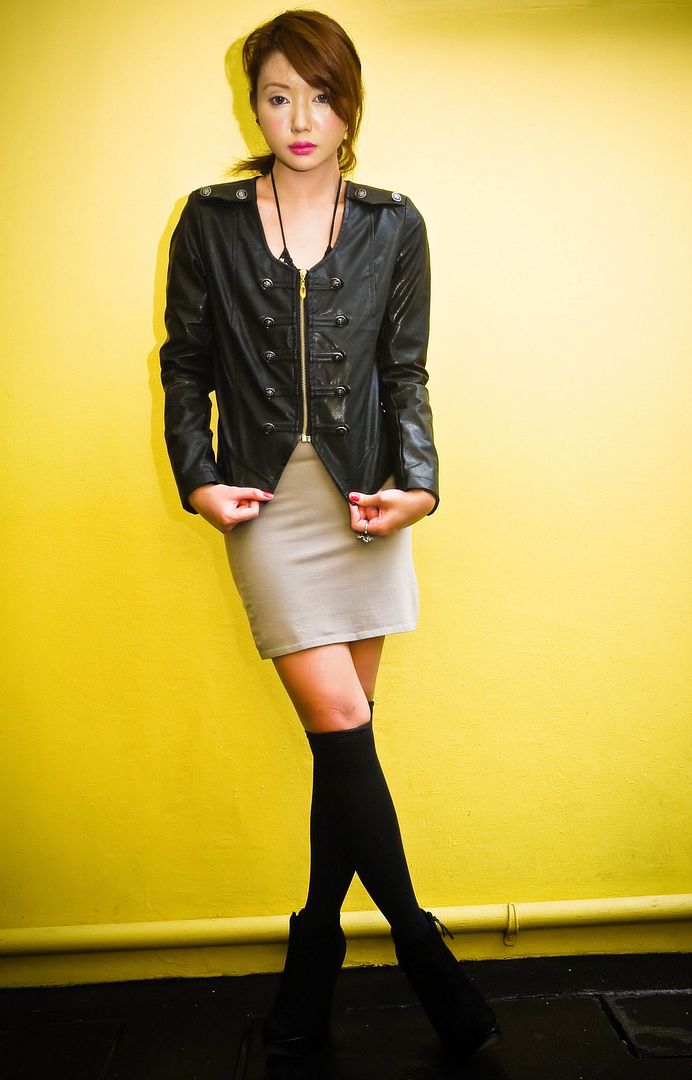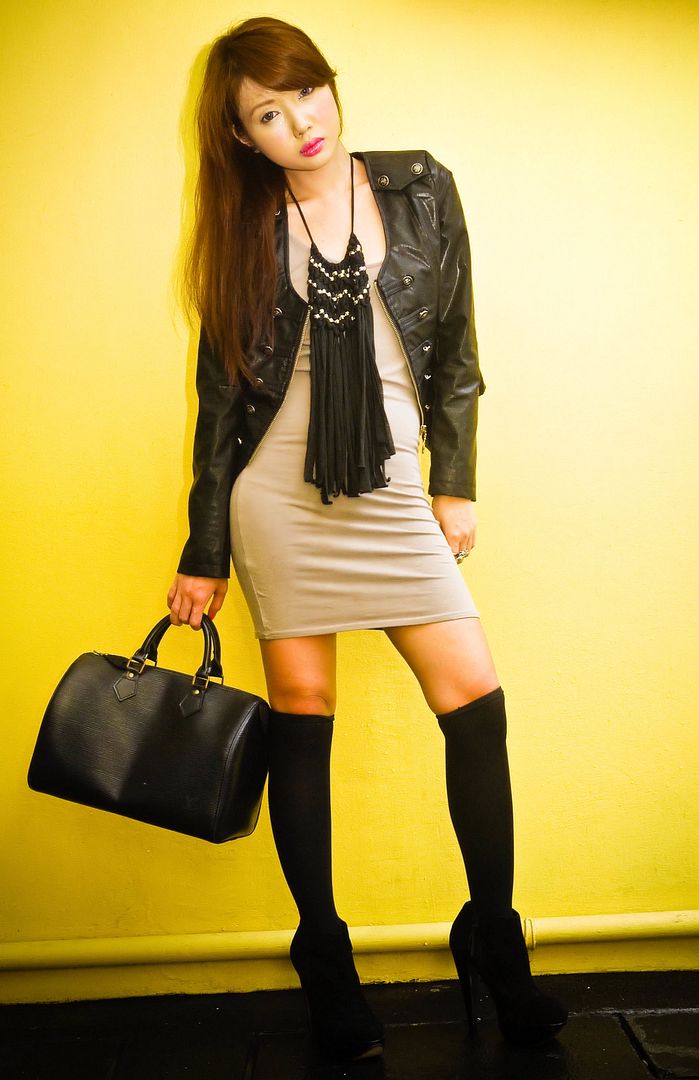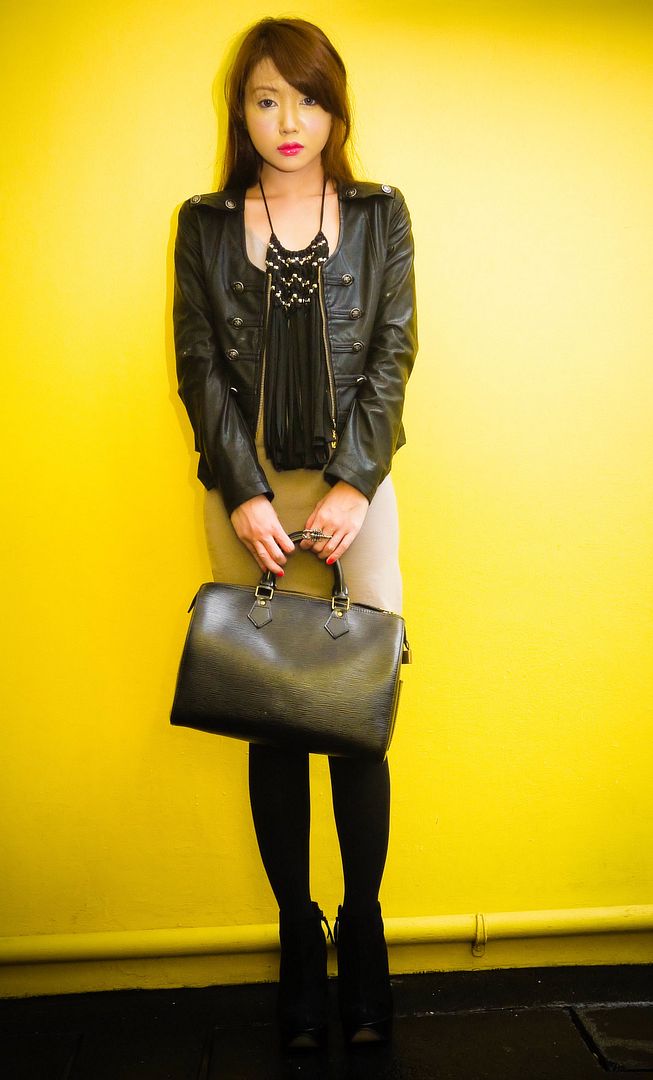 "She dreams a champagne dream
Strawberry surprise, pink linen and white paper
Lavender and cream
Fields of butterflies, reality escapes her"
I wore this to a much needed tame Saturday night out which consisted of din-din and a movie, which was quite refreshing, considering I've been going out a lot the past week. I have to say, I am not one to party and go out on weekends--- since I am a
weekday warrior
(I prefer going out on weekdays cause I love the control the knowledge you have work the next day gives and also because I try to avoid the bridge and tunnel overcrowding in bars/clubs on weekends... I guess it comes with age...?) My Fridays and Saturdays are reserved purely for hibernation and for relaxation, and I guess catching the screening of
The Adjustment Bureau
was a great way to unwind. I had a very stressful week (with an extra serving of losing my voice and two scraped knees on the side) which continued until that Saturday afternoon since we had to shoot for our new collection. I wore a very military outfit earlier during the day for the shoot
(see last post)
and I decided to just go with that vibe for night time with a leather jacket, studs, fringe and a whole lot of black.
I can be tamed after all.
xx
____________________________________________________