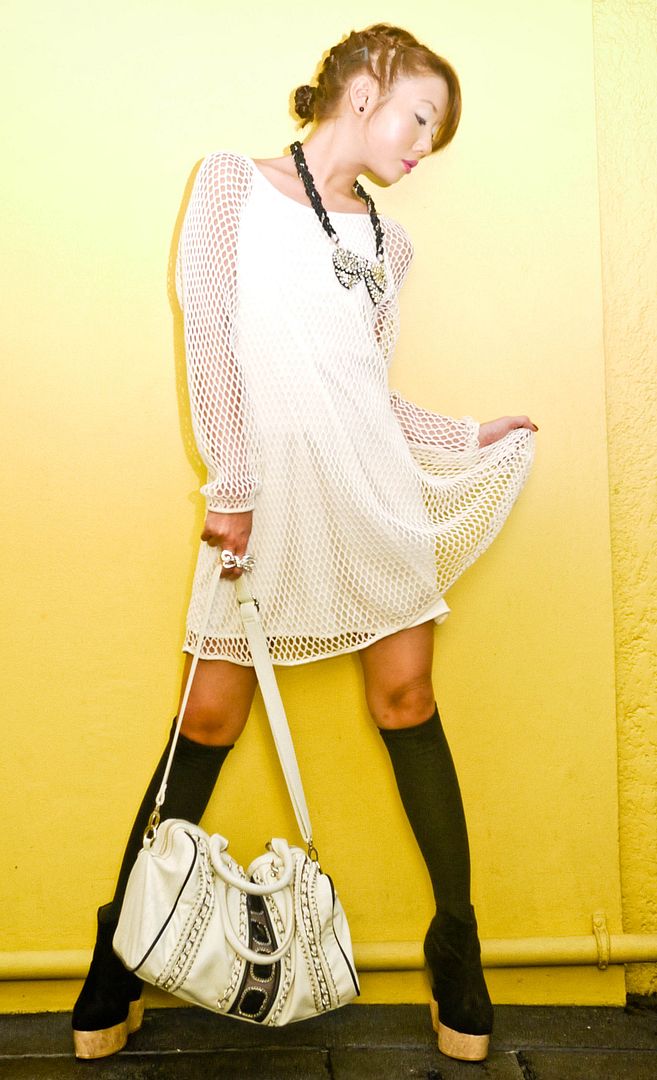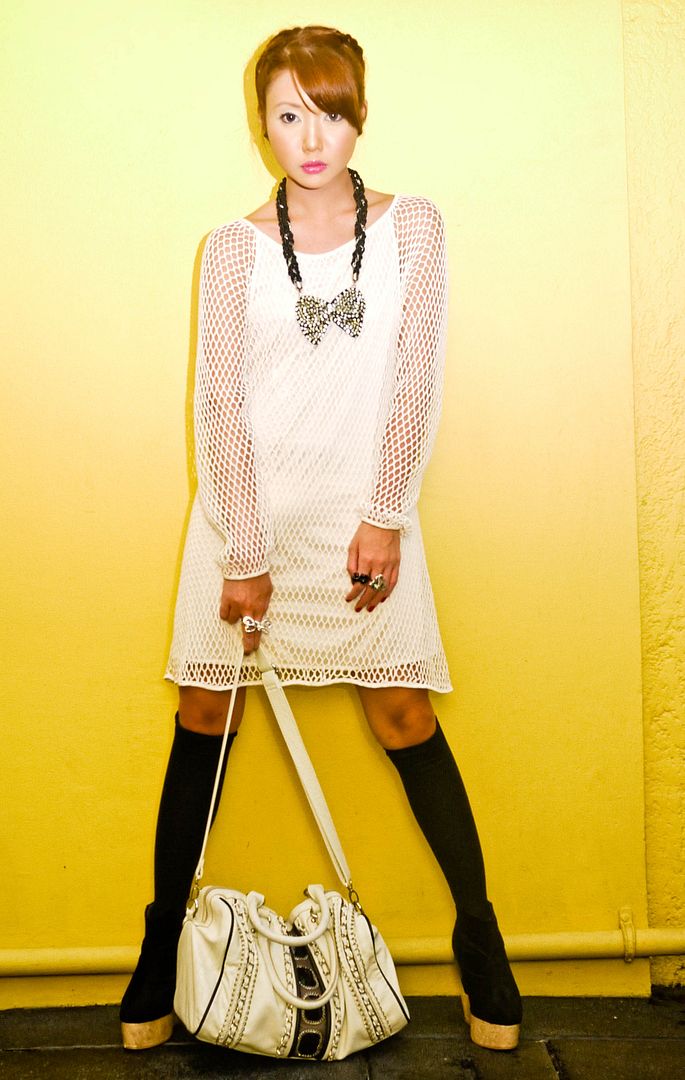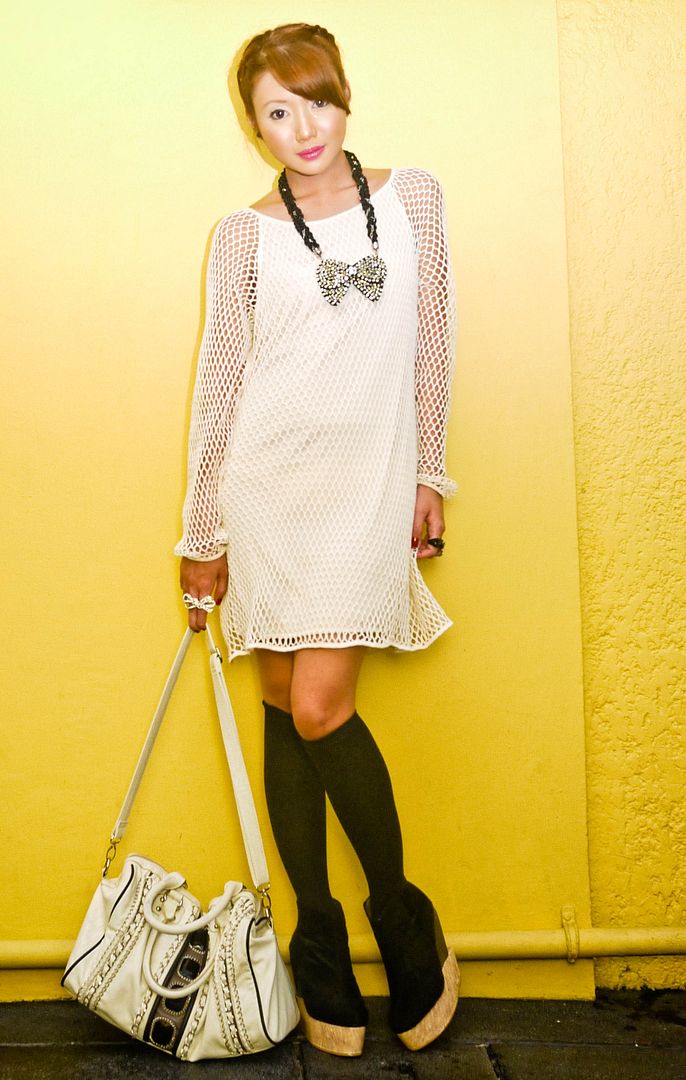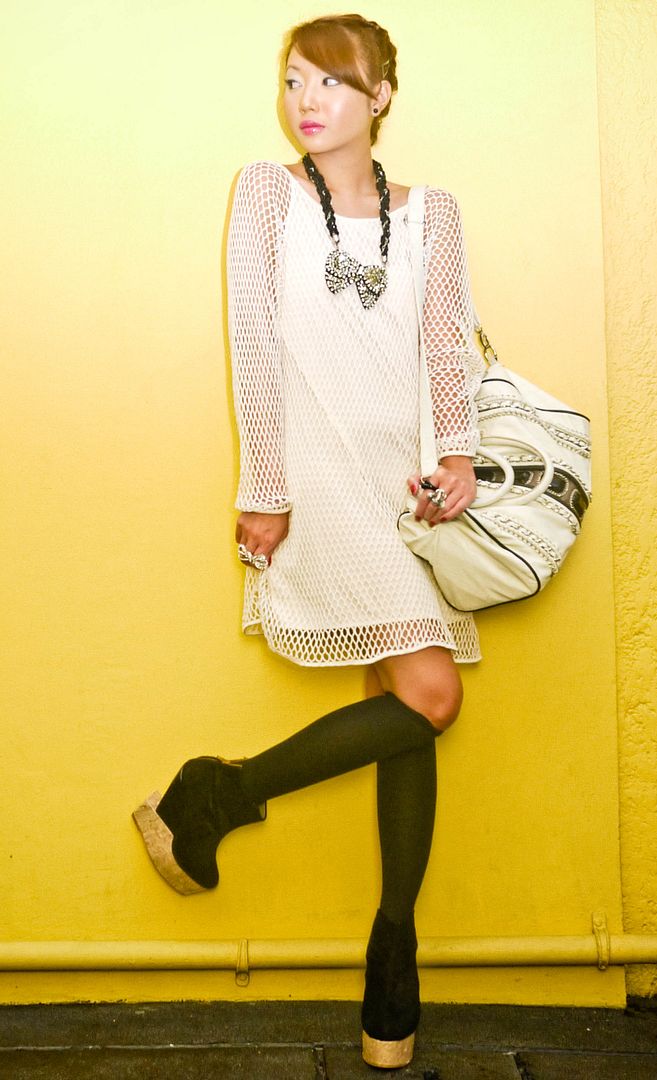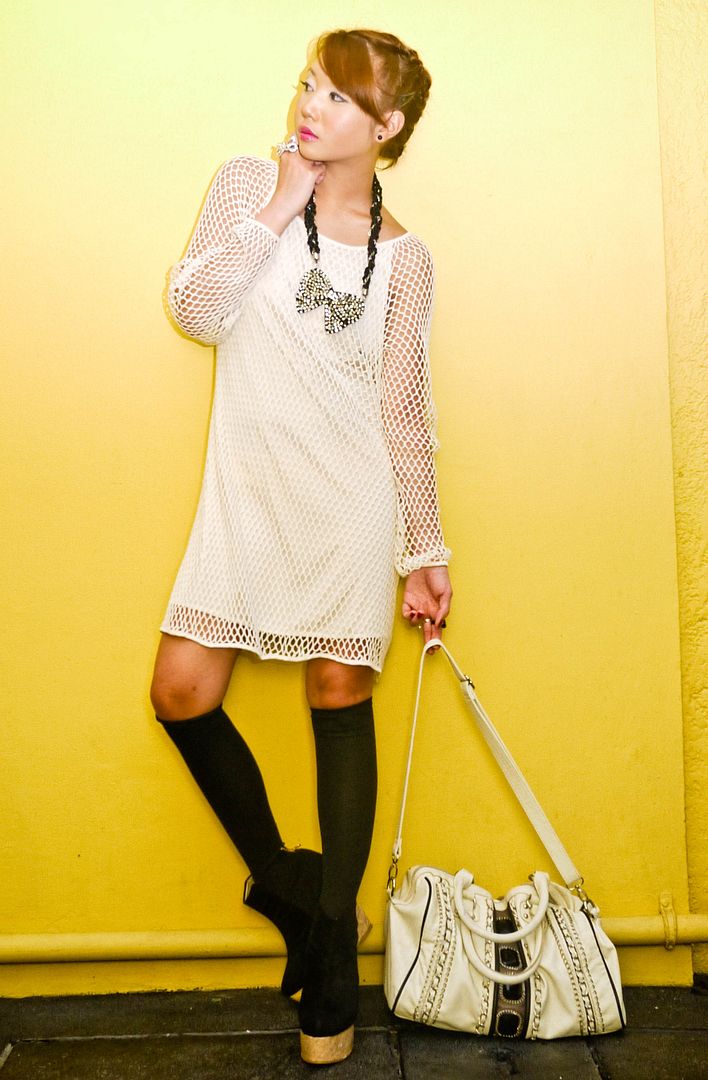 I don't like pretty things. I don't like light. I like things that no one else likes. Everyone loves the same things- pretty lyrics, leaves, summer breezes, rain. I like ink splatters on my hands. Blood stains on paper. Makeup running down my cheeks. When the sky is neither gray nor sunny. When people love birds flying in the sky, I like raven fluttering around trees. Because simplicity doesn't suit me. Simple, beautiful things, don't go together with me. I am complicated and twisted on the inside. Maybe that's just how I am. And for right now, I'm fine with it. I'm not going to try to find myself anymore. it's hard enough digging through myself. I listen to polar opposite music. I dress up in polar opposite styles. I can look like the most innocent person... But I'm really not.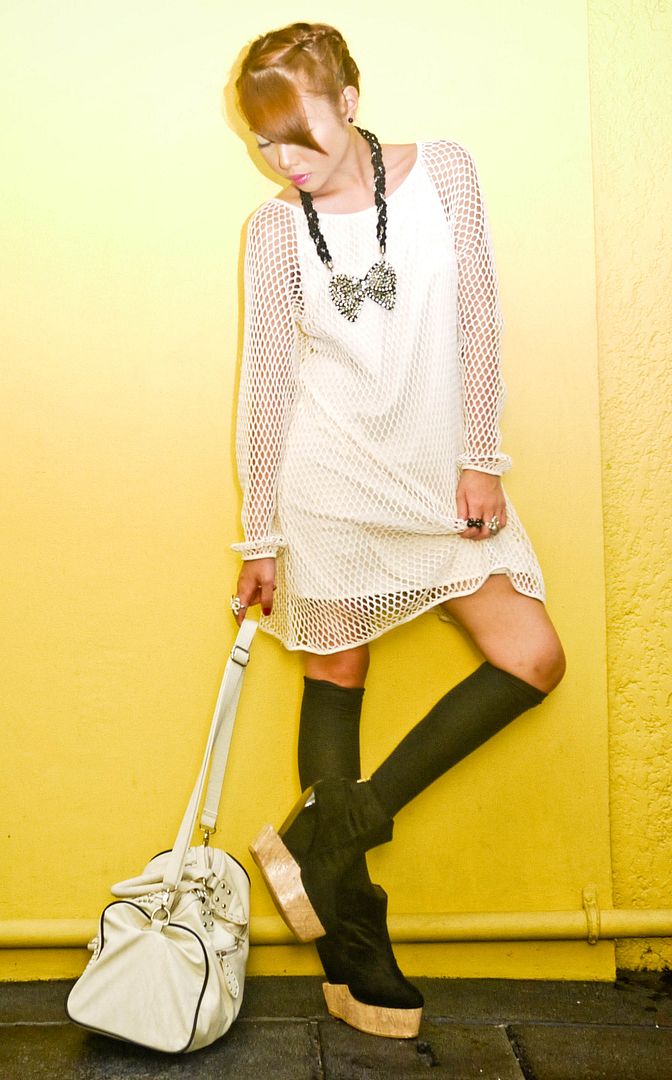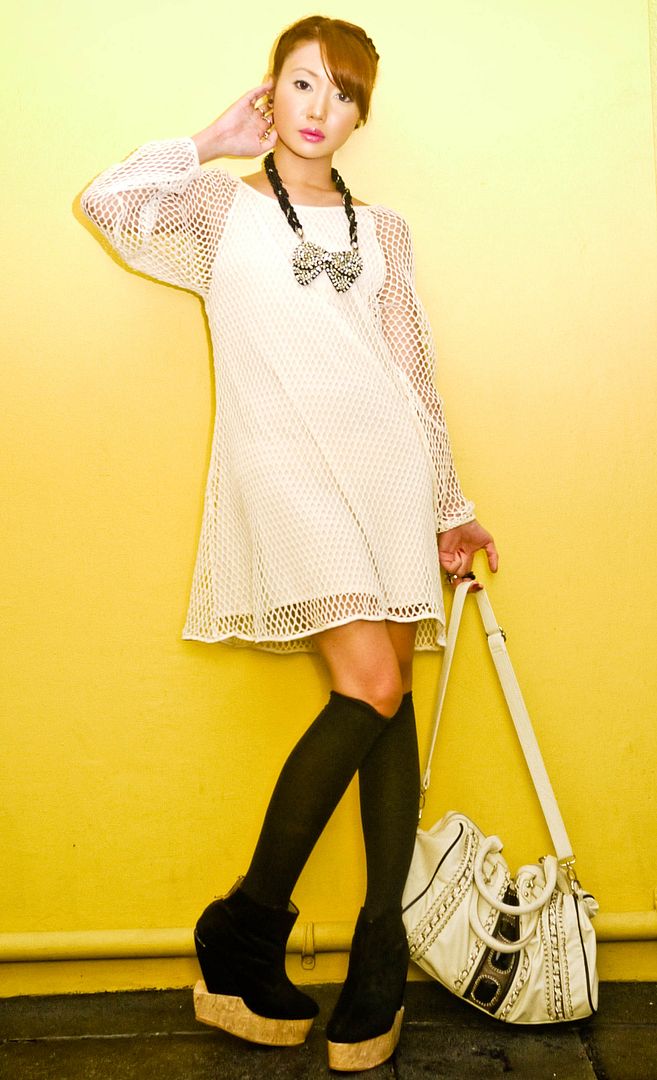 Standing in line just to hit a new low.
Dress: Vintage Mesh dress from Kookie's online store
Socks: Marks and Spencer
Boots: Soule Phenomenon
Rings: Assorted
Necklace: +RUCKUS
To change skins, evolve into new cycles, I feel one has to learn to discard. If one changes internally, one should not continue to live with the same objects. They reflect one's mind and the psyche of yesterday. I throw away what has no dynamic, living use.
~Anais Nin