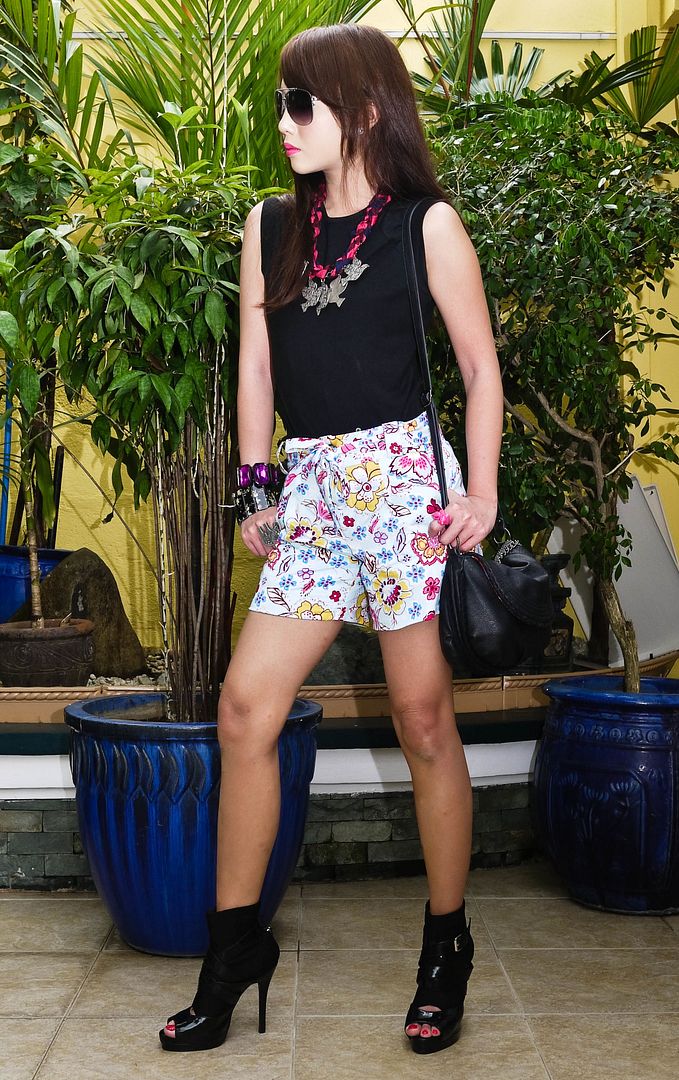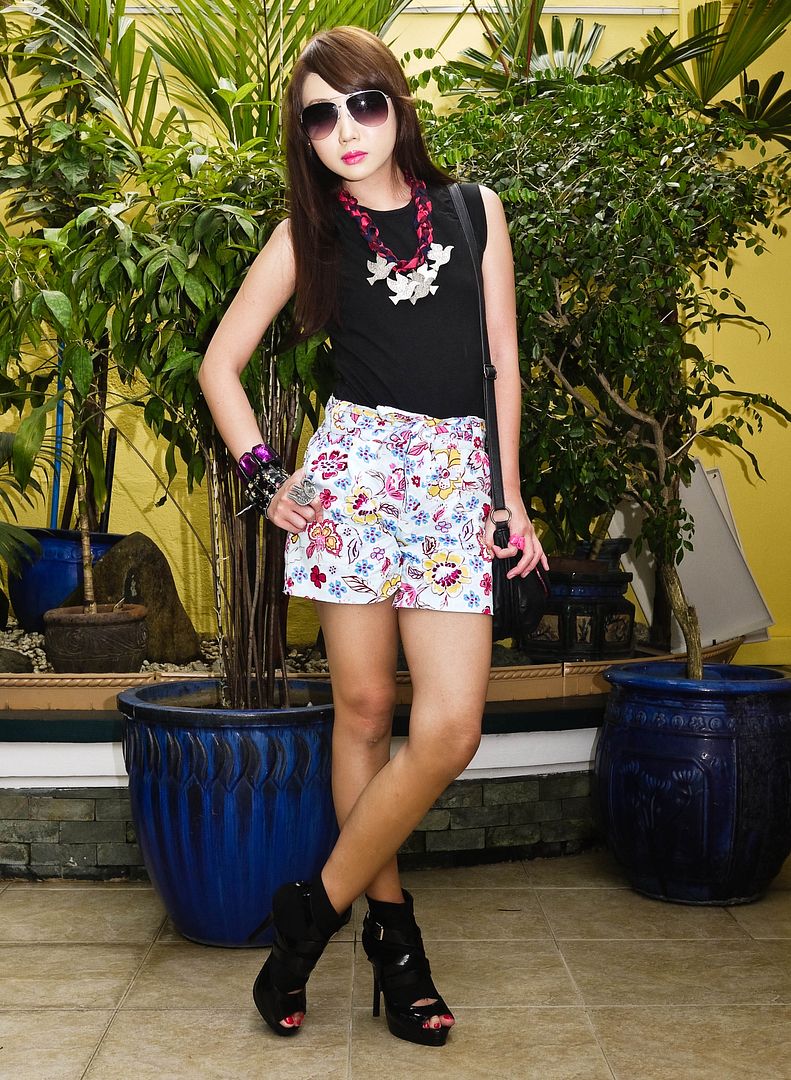 Dressing Down.
(Top: Random, Shorts: Glitterati, Necklace: +RUCKUS, Bag: Zara, Shoes: Online)

Feeling a bit more casual than usual, I decided to glam it down a bit and wore a simple tanktop and printed shorts from my brand, Glitterati…we're selling it for P900 each only and seriously, the print + details are so awesome, so get one. ;) It's been so HOT the past few days (considering I wore this the whole day for Day 3 of the SSB Bazaar) I needed something I could totally move around in- and something to keep me totally cooled down amidst the heat. I paired it with one of my fave tanktops and a gorgeous necklace I got from +RUCKUS which is just so pretty (and one of a kind)…it has my favorite "Swallow" design a la Miu Miu and it comes in pink and purple…tart, my favorite colors.
Hope it worked! Very casual, very simple, and so easy to wear!
xx
My necklace UP CLOSE:
BONUS: More unposted shots of my Day 2 Outfit which was the cropped green bustier + ruffled tutu, I just found these earlier and had to share!!!
___________________________________________________________
Visit my CHICTOPIA: http://www.chictopia.com/joannaladrido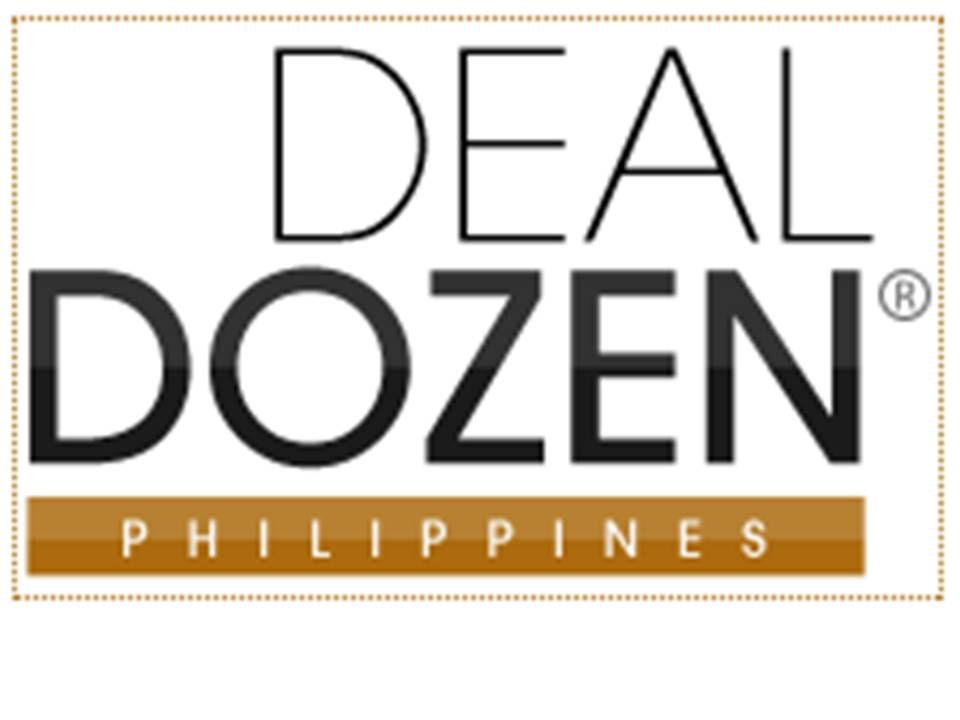 Visit Deal Dozen, a lifestyle and deals site I am writing for,
http://www.dealdozen.com


____________________________________________