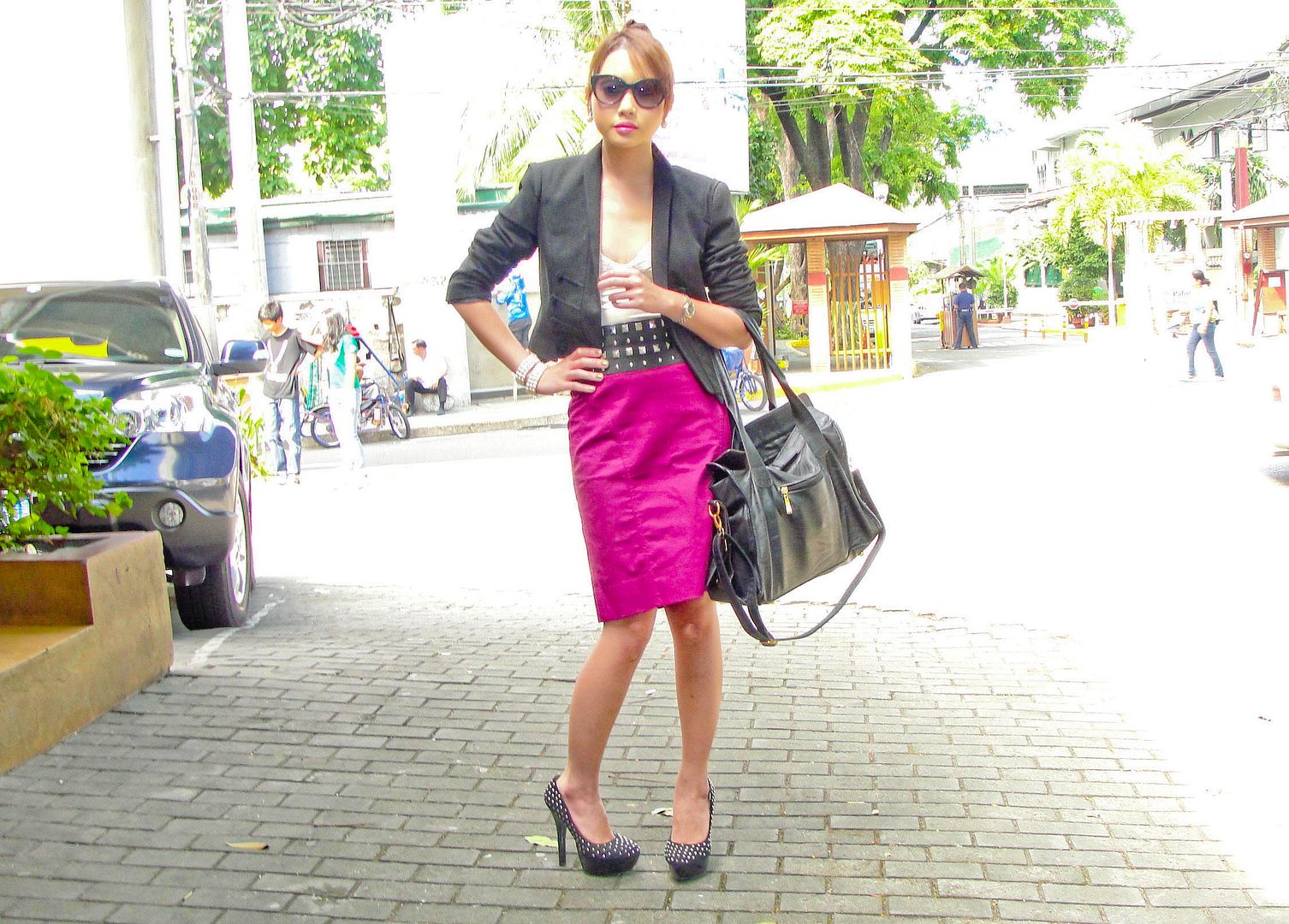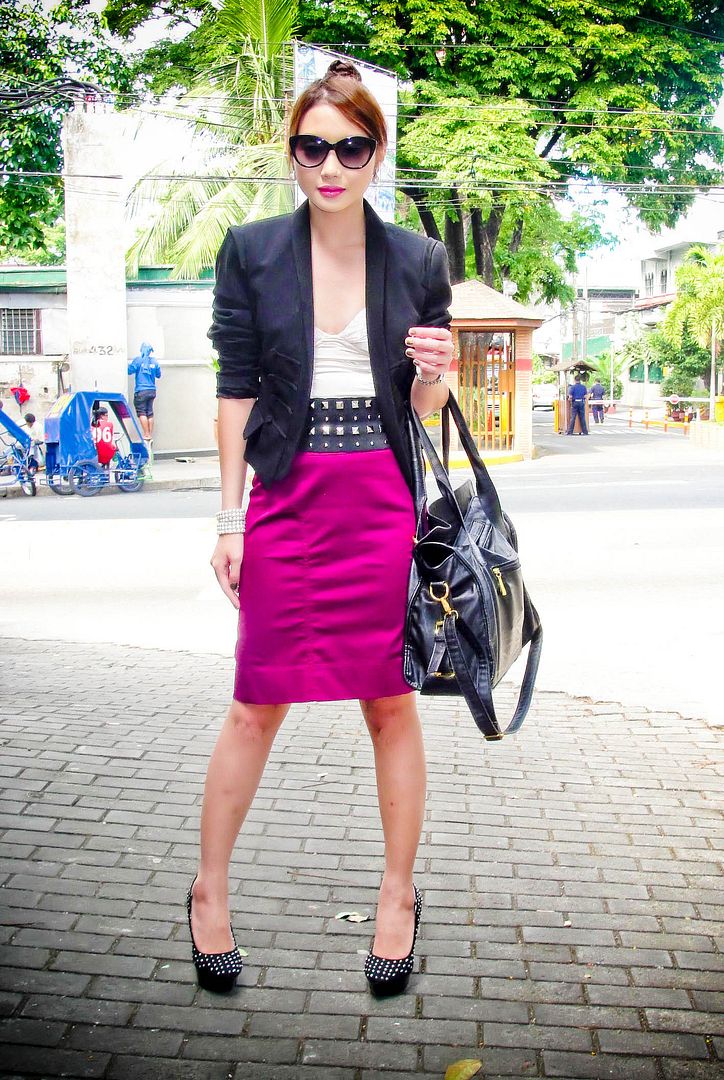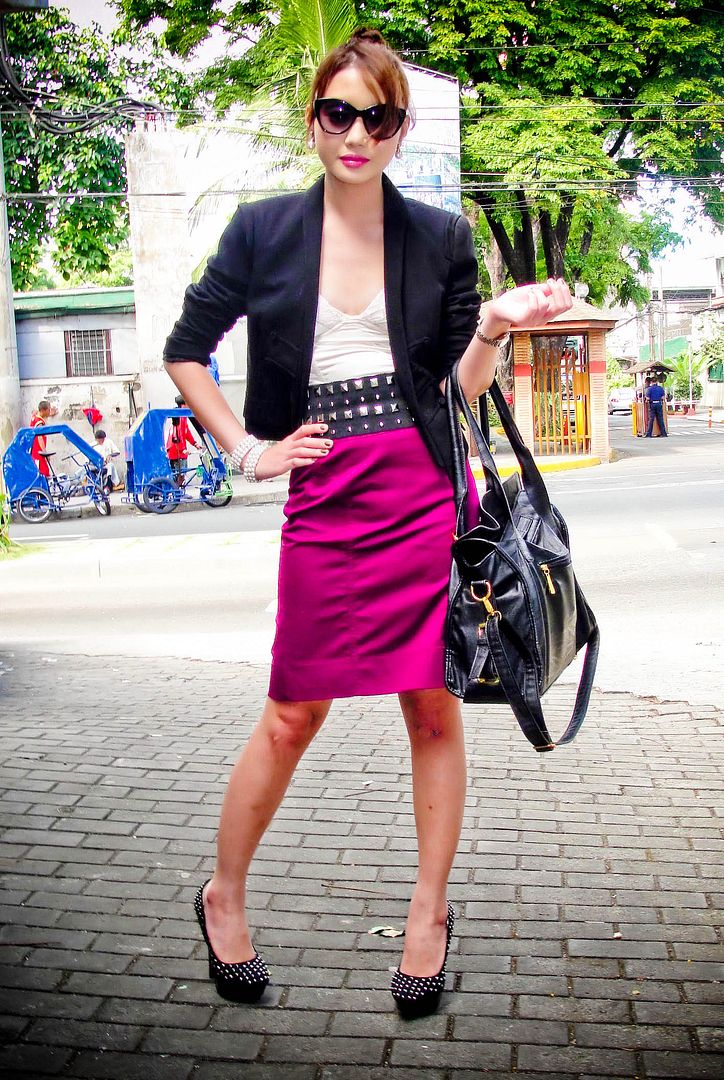 Me? In Corporate wear? SERIOUSLY?!?
Seriously.
Blazer: Zara | Skirt: H&M | Bustier:
Glitterati
|Shoes: Michael Antonio | Sunglasses: Mango | Belt:
Glitterati
Seriously. This outfit is one of the few exceptions rather than the rule whenever I pick an outfit as I own my own brand and am free to wear whatever I want. But on this day, I had to dress up all corporate chic (of course still with an edge with my studded heels) as I had a very important meeting at a very big company, and I wanted to look as professional as possible but still as "ME" as ever thus the bustier and studs. Hope it worked! I told you I was going to be back fully clothed- in a three piece suit even! From my tank, necklace and bikini bottom outfit, to this - I told you I embody fashion bipolarity---at its finest!
xx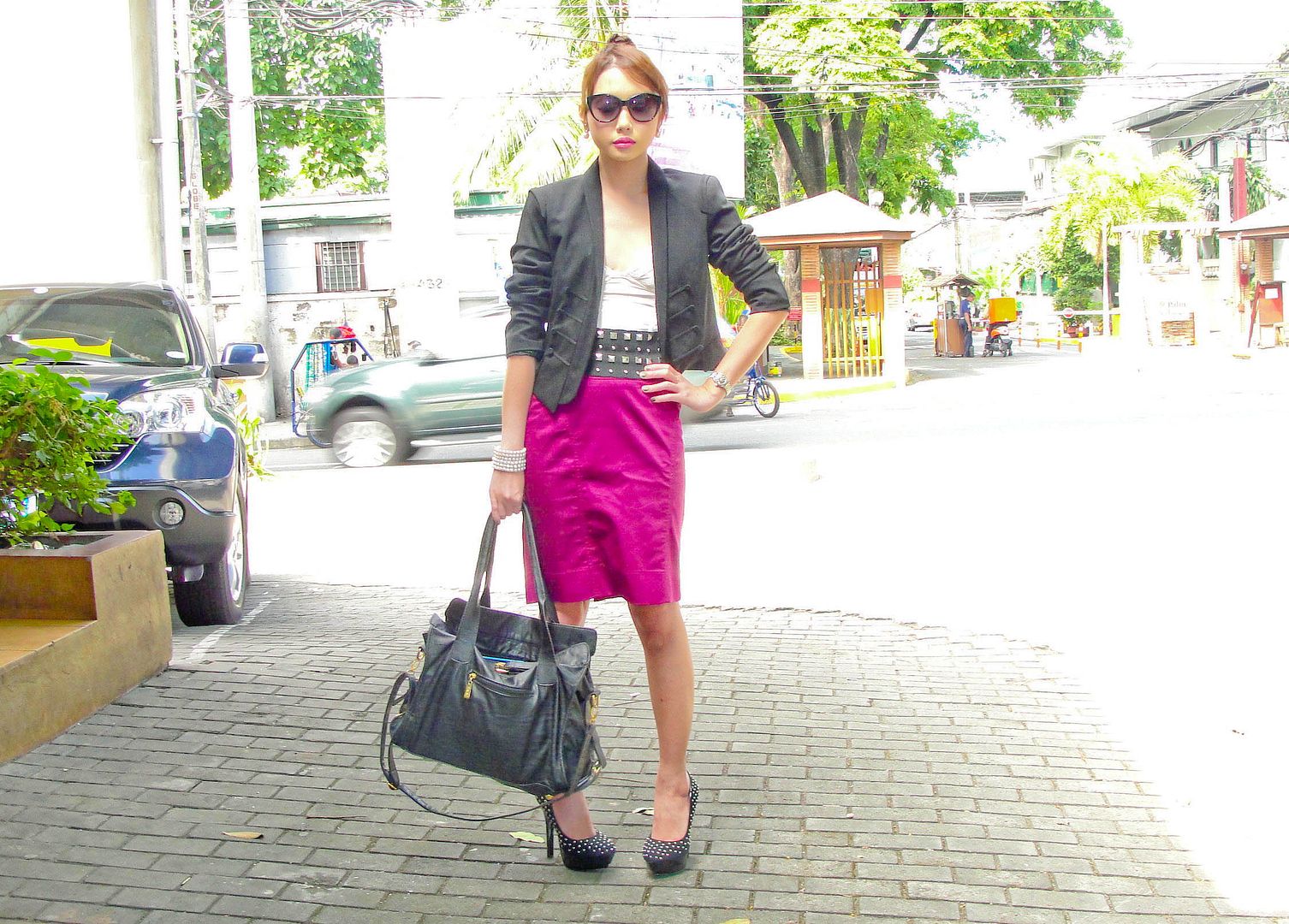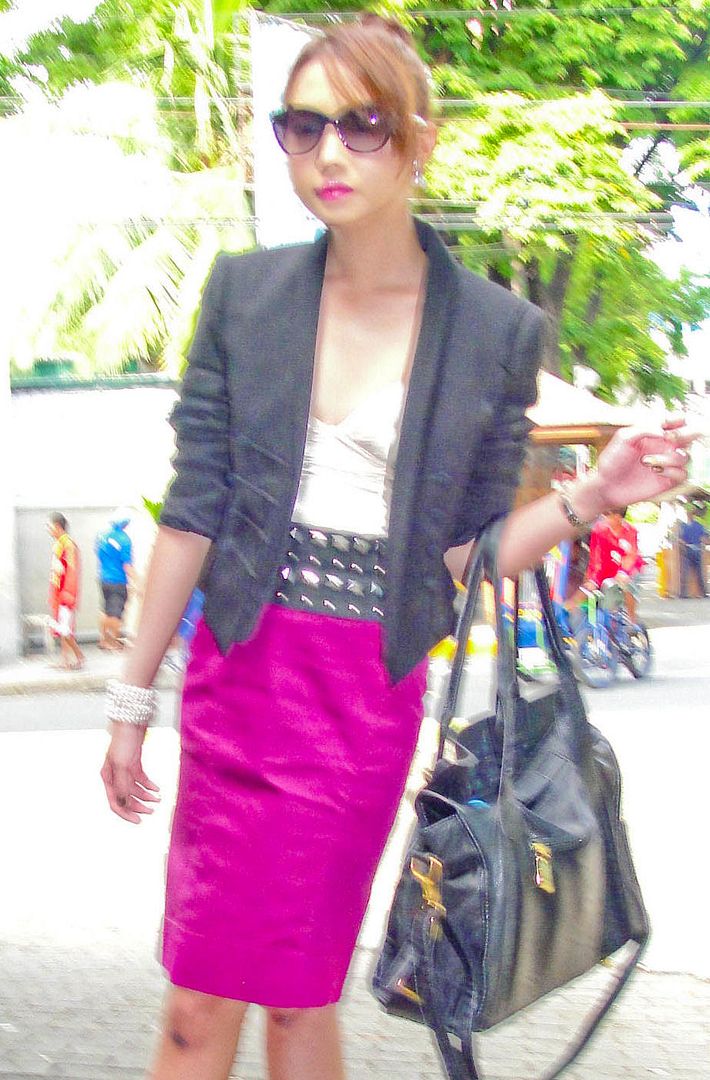 ___________________________________________________________
Visit my CHICTOPIA: http://www.chictopia.com/joannaladrido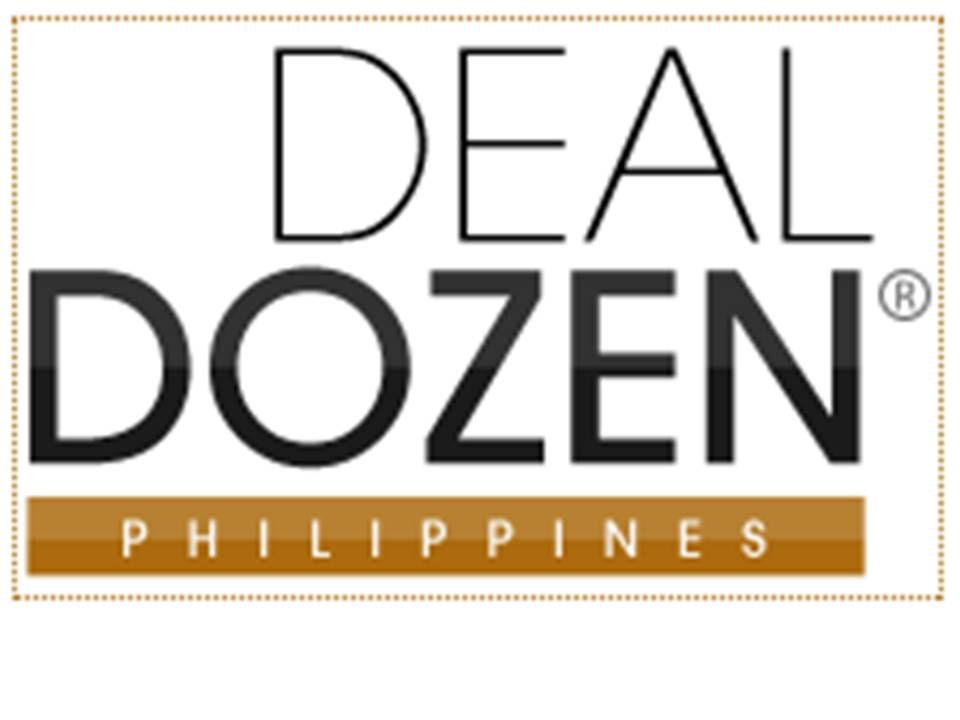 Visit Deal Dozen, a lifestyle and deals site I am writing for,
http://www.dealdozen.com


____________________________________________