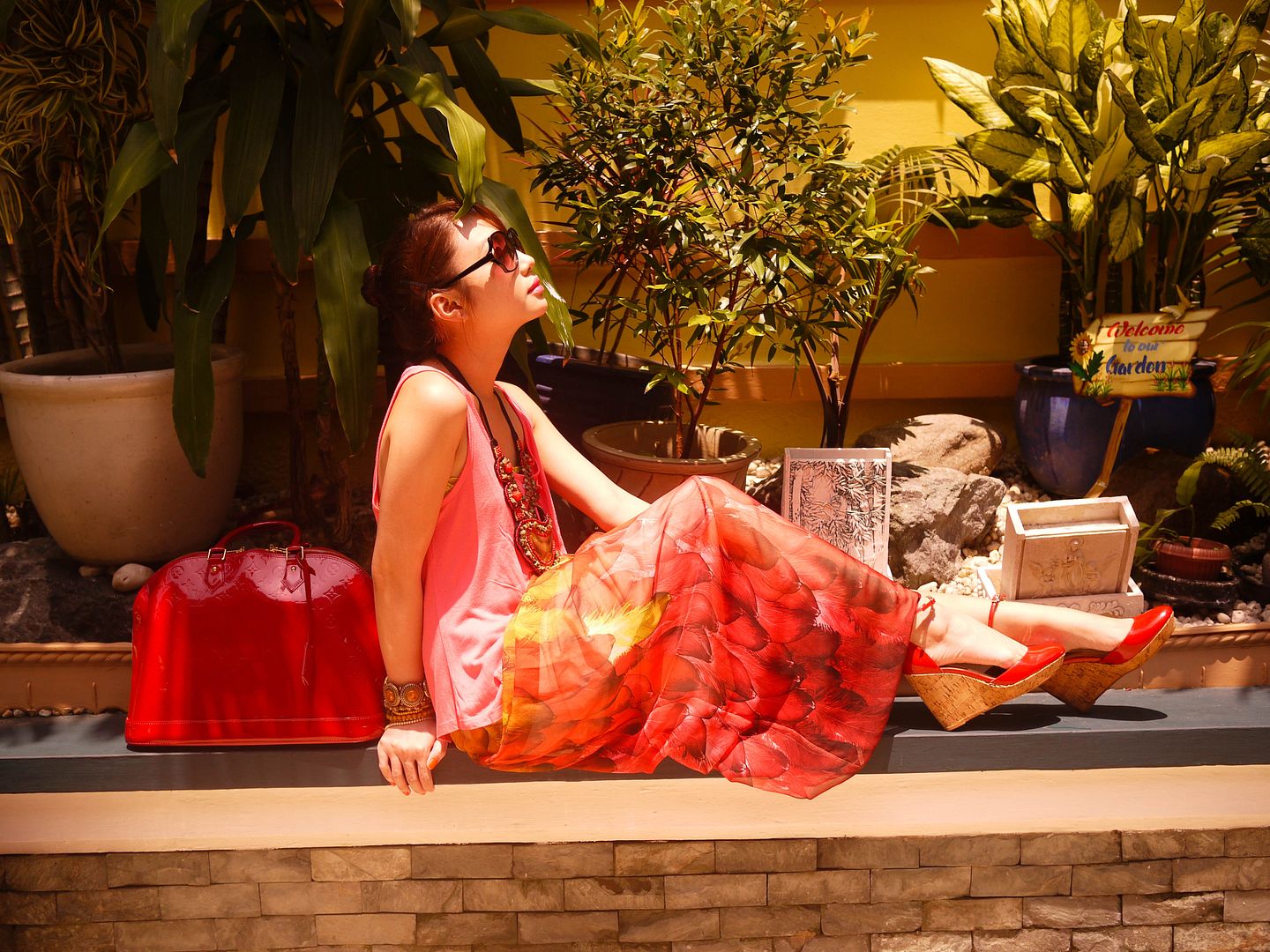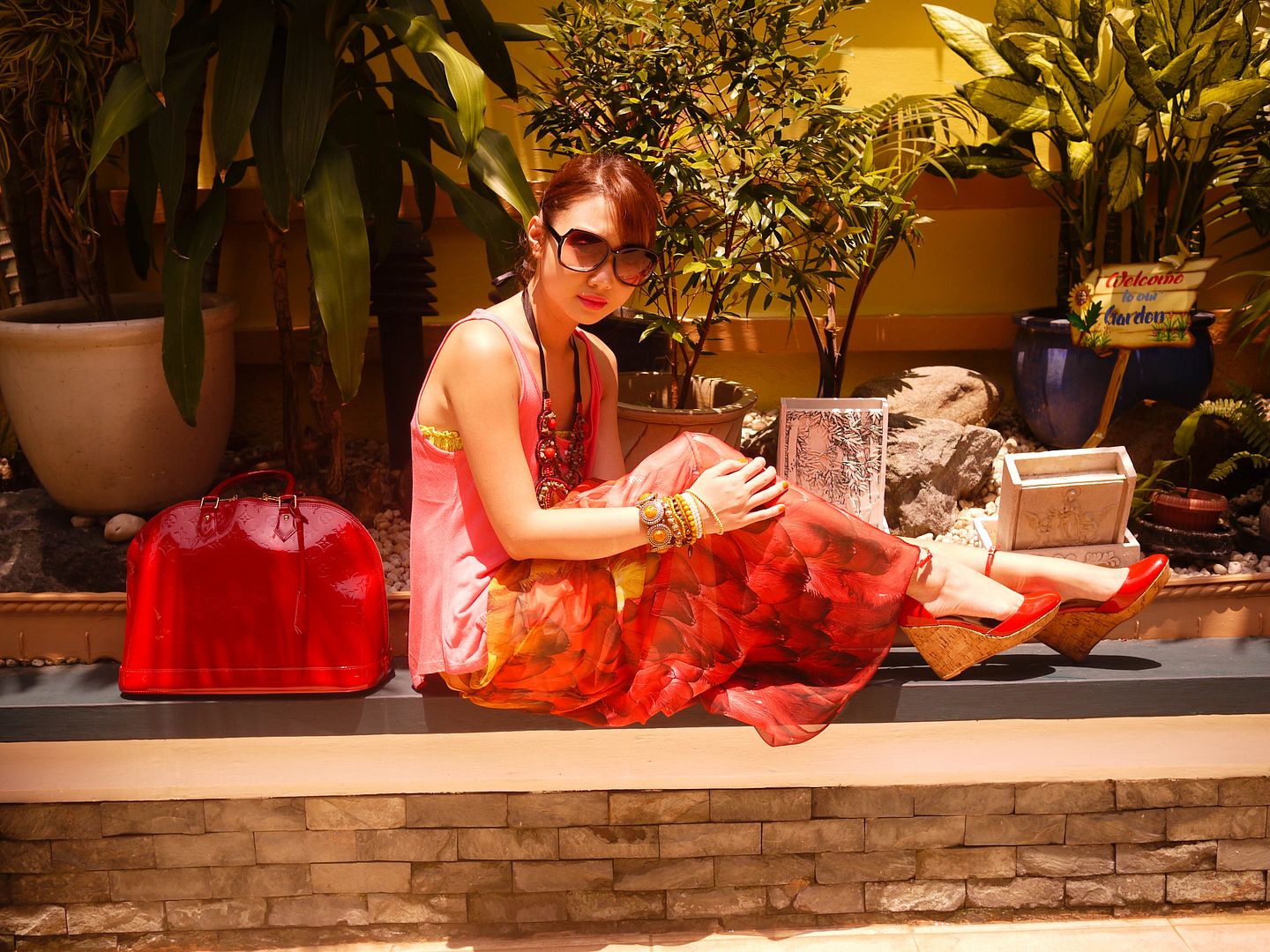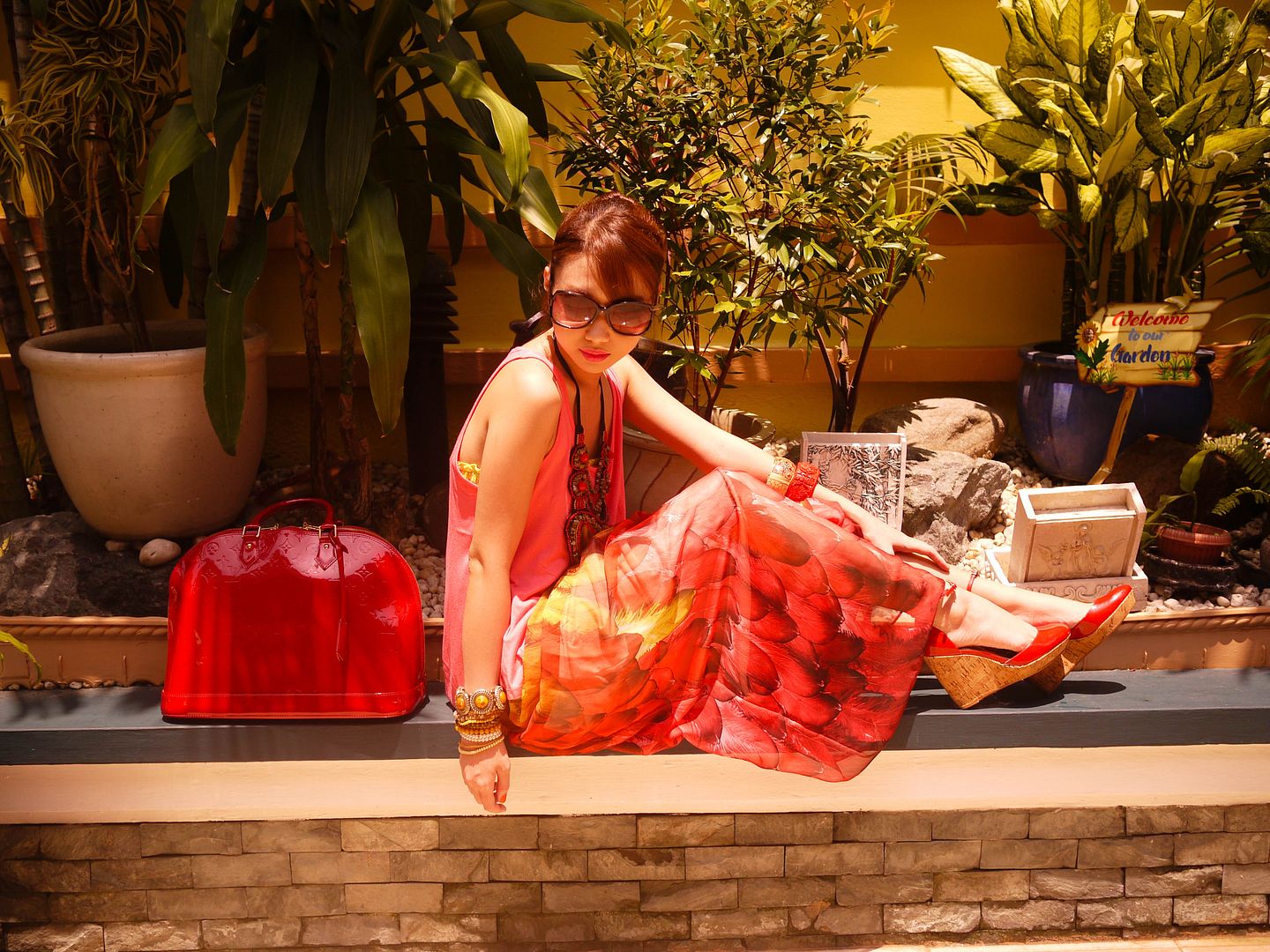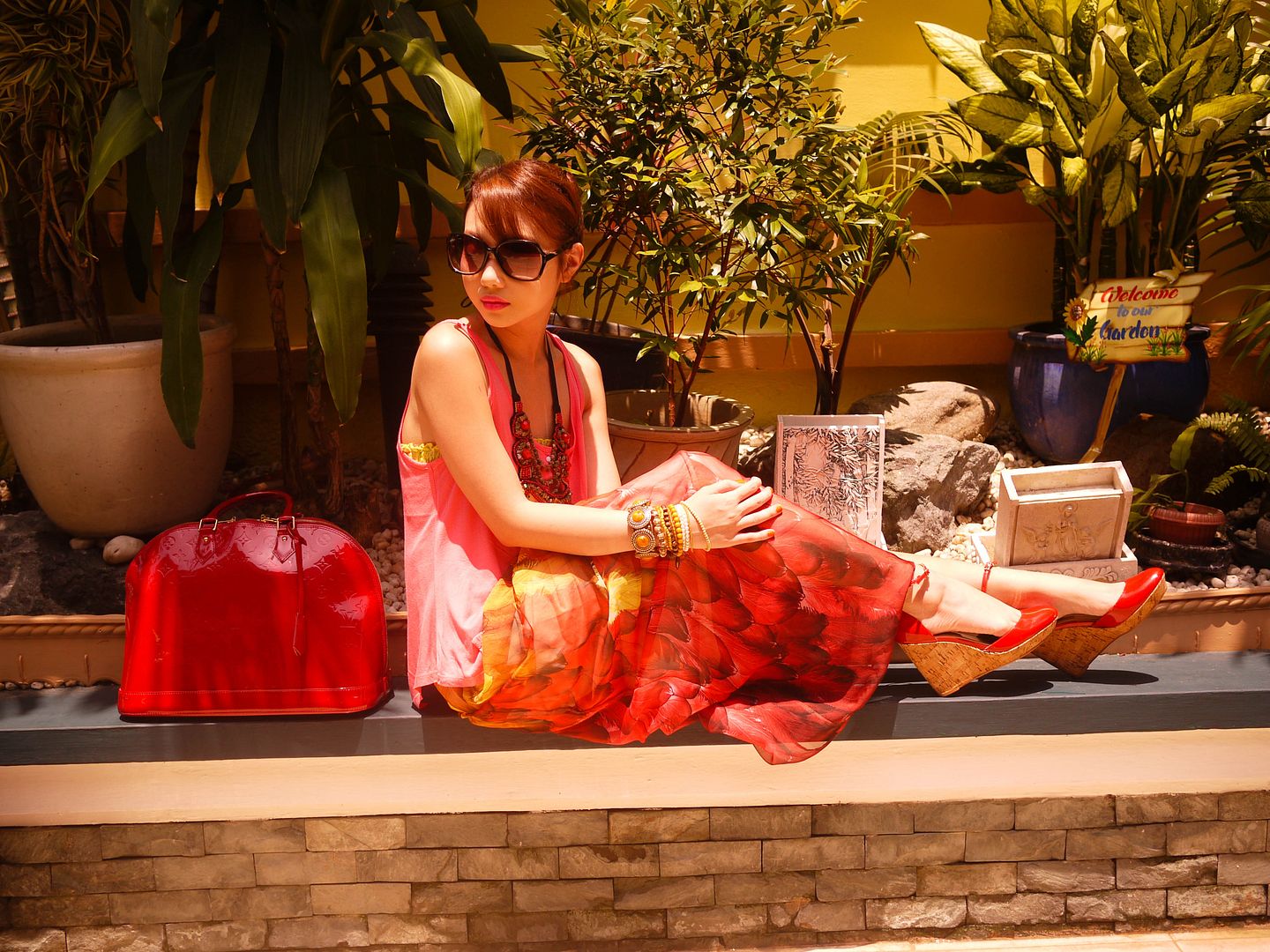 Citrus Hues.
Dress: Forever 21| Cropped Tankop: Topshop| Bag: Alma in Vern
i
s, Louis Vuitton| Wedges: Mango| Neckpiece: ILAYA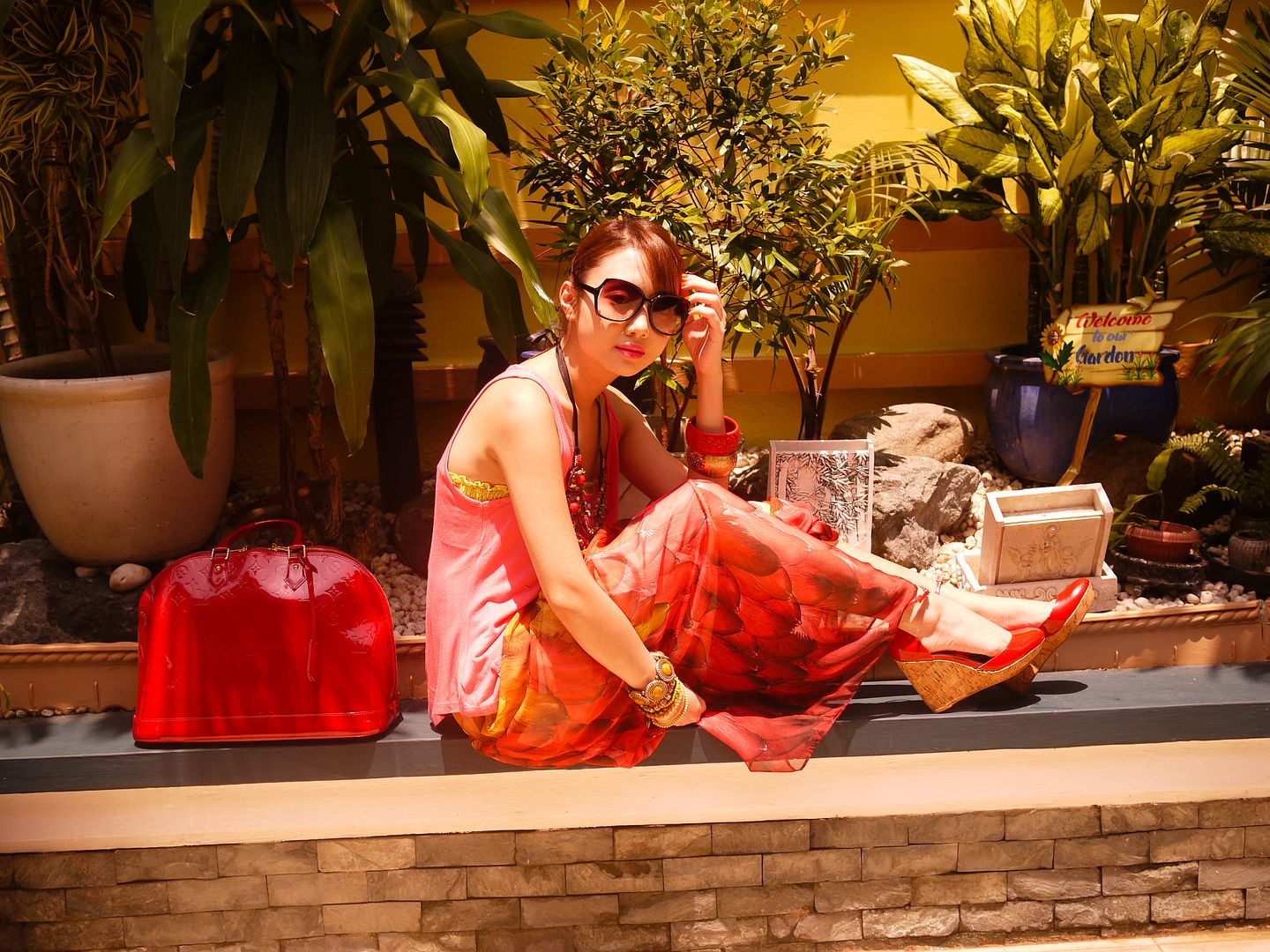 "Stories are like genies...They can carry us into and though our sorrows. Sometimes they burn, sometimes they dance, sometimes they weep, sometimes they sing. Like genies, everyone has one. Like genies, sometimes we forget that we do. Our stories can set us free...When we set them free."
- Francesca Lia Block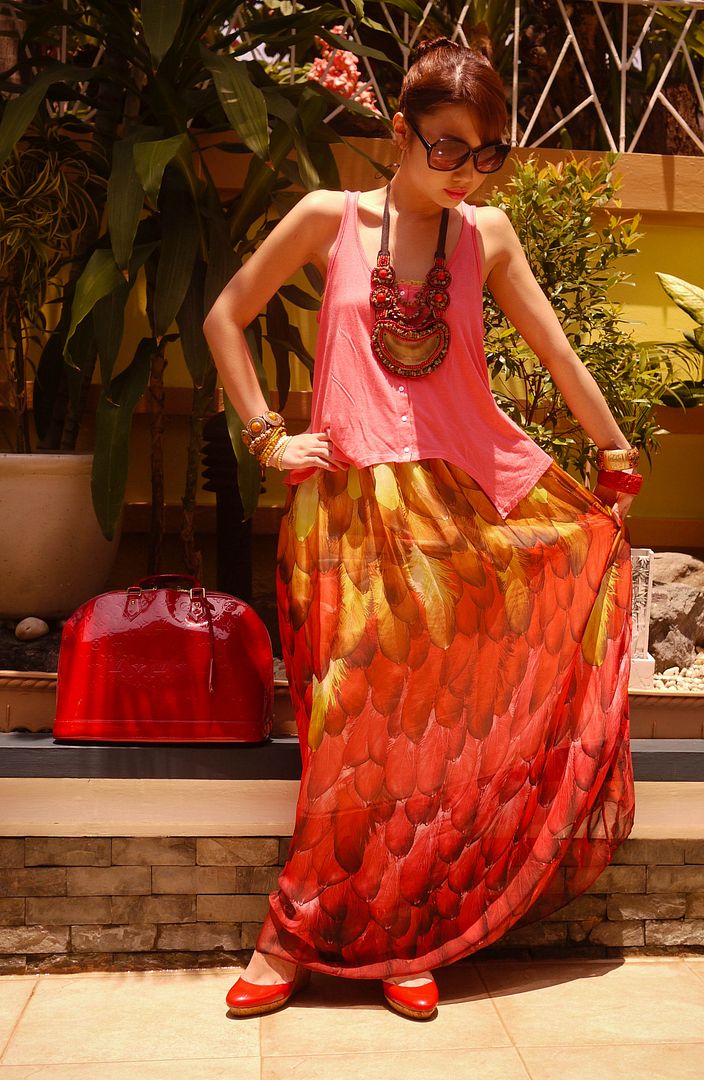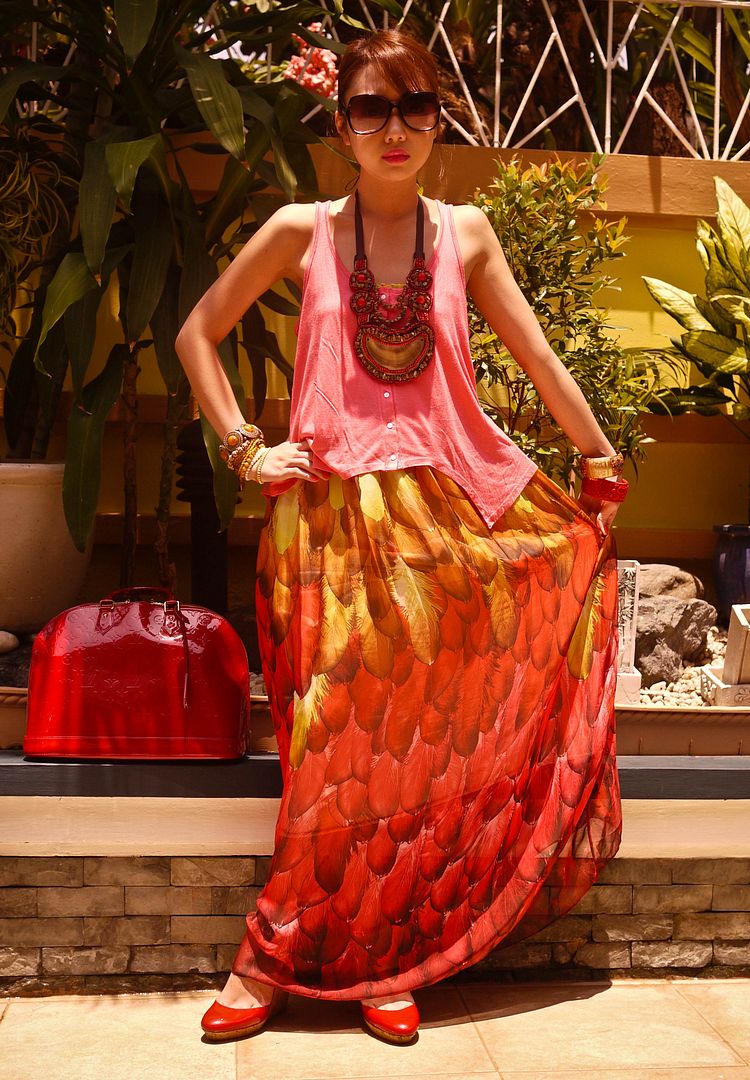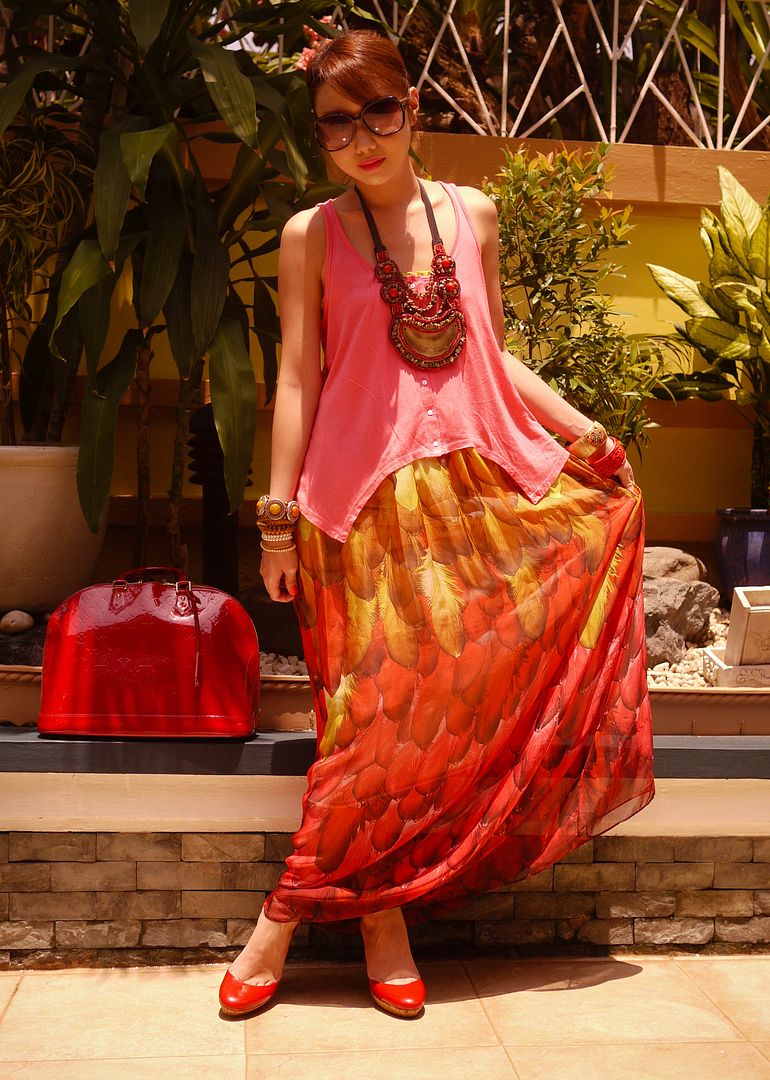 Make up-free Saturday morning as I was running VERY VERY late for a morning fitting for my Maid of Honor gown. It was my first fitting and can I just say- the dress, the color, the draping and the fir were all just MAGICAL. I loved it so much, so glad I didn't miss out on that one. A simple tip when going makeup free is to wear bright, bold lips...they compensate the paleness and I would know, considering I am so pale-faced and snow white. Another trick when going makeup-less are REALLY BIG SUNNIES. The bigger the better.
(I was going 'incognito' for the day and thus had to hide)




___________________________________________________________
Visit my CHICTOPIA: http://www.chictopia.com/joannaladrido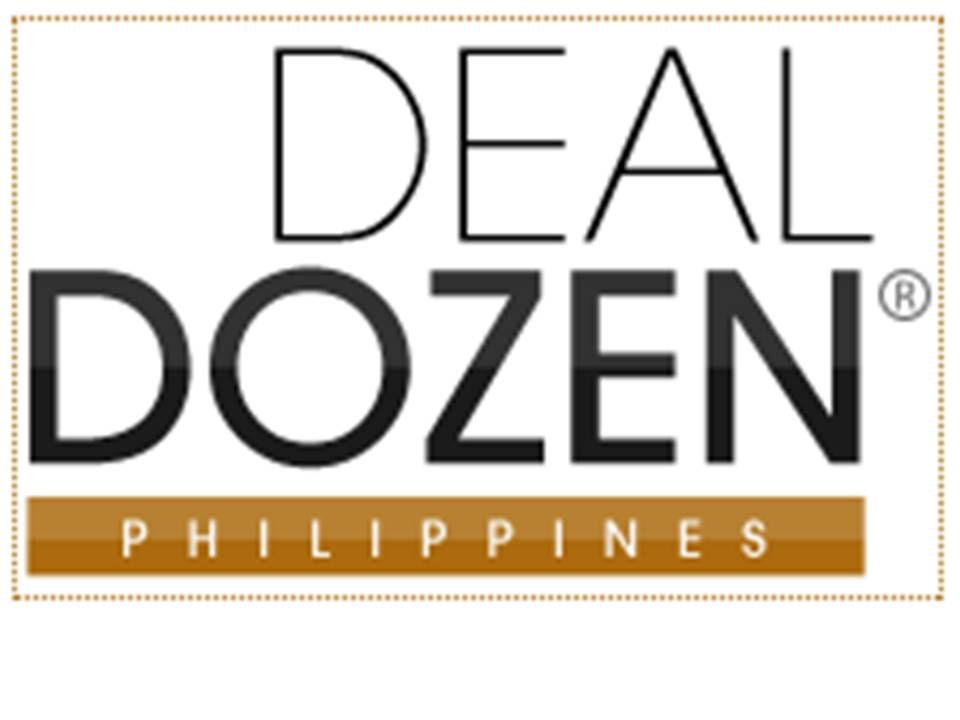 Visit Deal Dozen, a lifestyle and deals site I am writing for,
http://www.dealdozen.com


____________________________________________