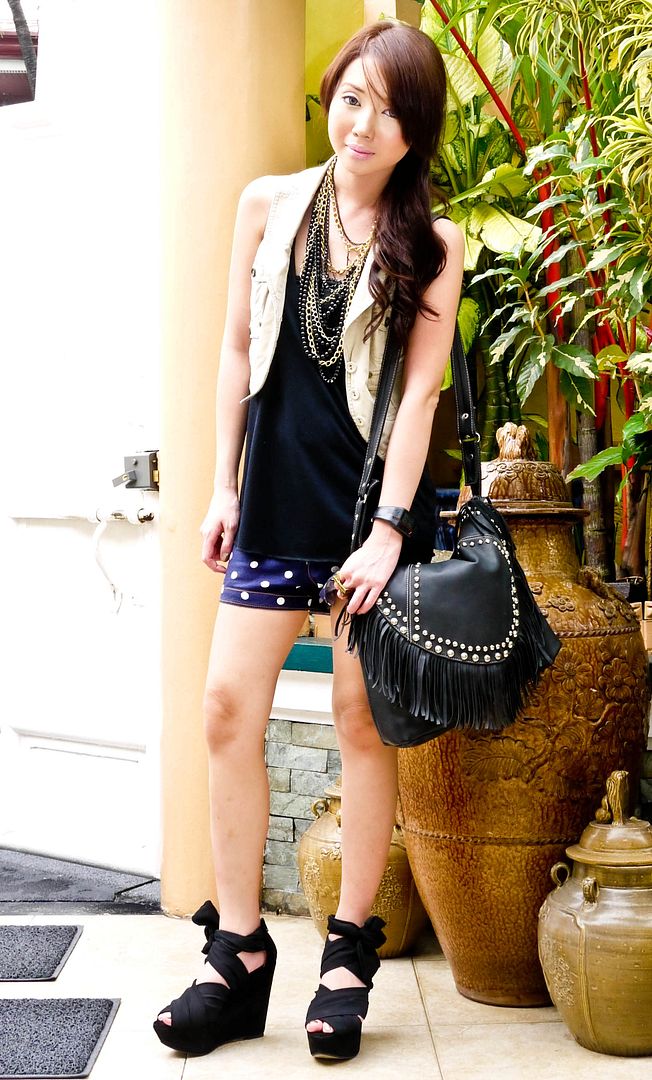 Beige vest: Mango
Tank top: Zara
Polka dotted shorts: Glitterati
Layered accessories: Glitterati
Shoes: Wisteria chiffon wedges from Topshop
Blogger's note

: I apologize for the bruises. I have yet to find out the cause of my never ending bruising.
Last day of the Supersale Bazaar and I was just so lazy to dress up.
Who knew, there would come a day I'd just wake up and put on the most effortless thing I could pickup? (I hope it's not that obvious though, I mean I did accessorize)
Anyway it was a pretty sunny day so I decided it was just fitting I wear a very summer casual look of shorts, a safari vest and a loose tanktop. I did layer on my chain necklaces (a fave accessory of mine from my brand) and of course, my extra special black Wisteria wedges from Topshop which I love so much still. (I can't get enough of it!)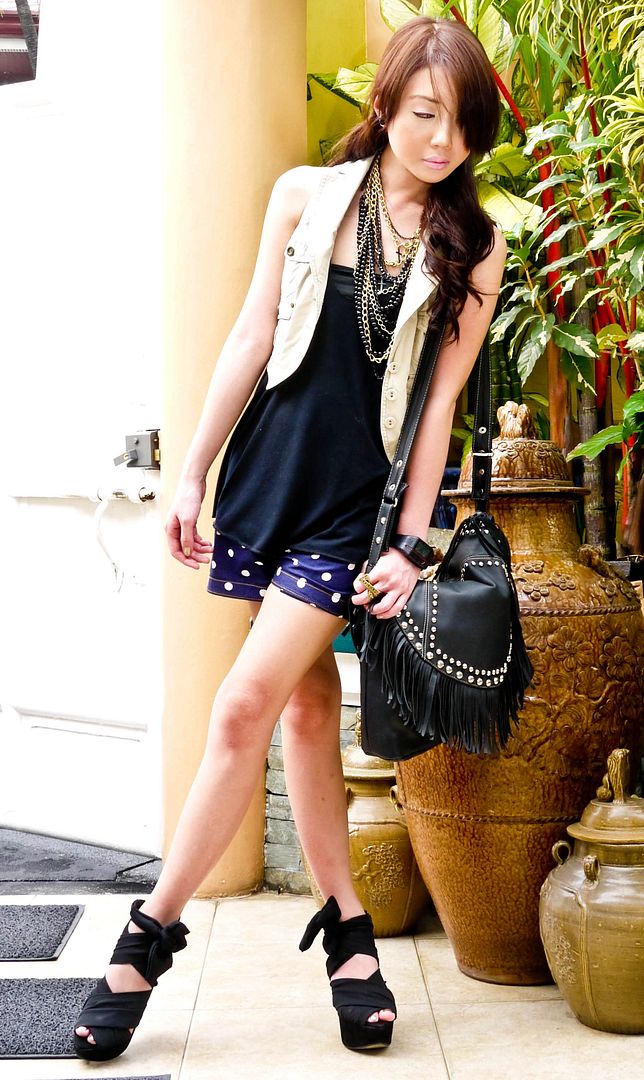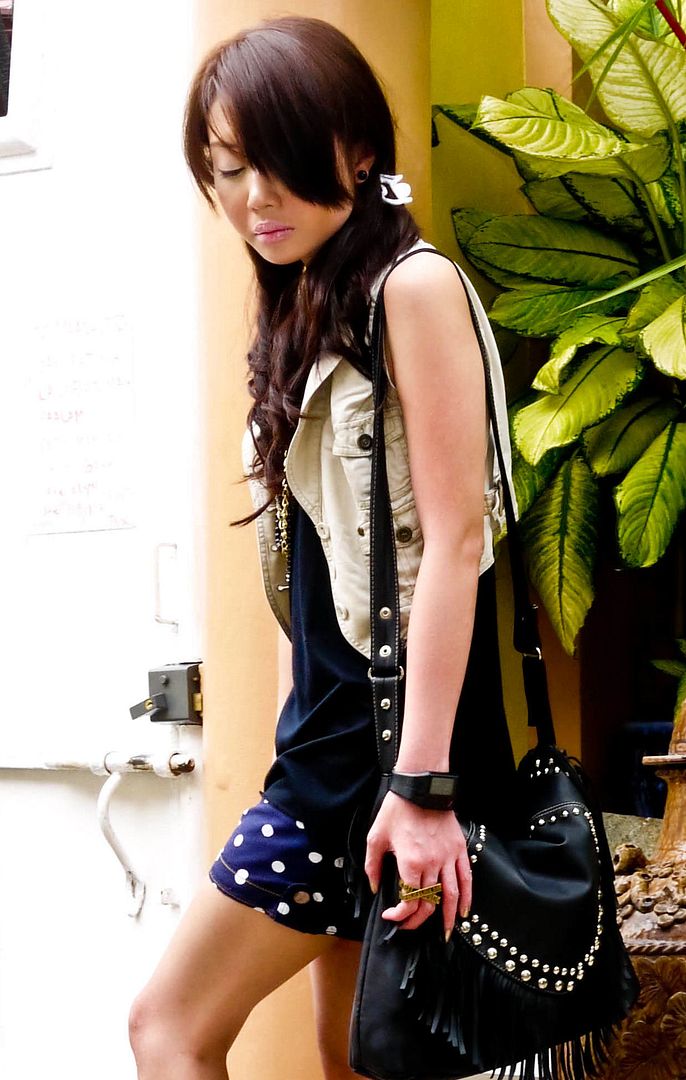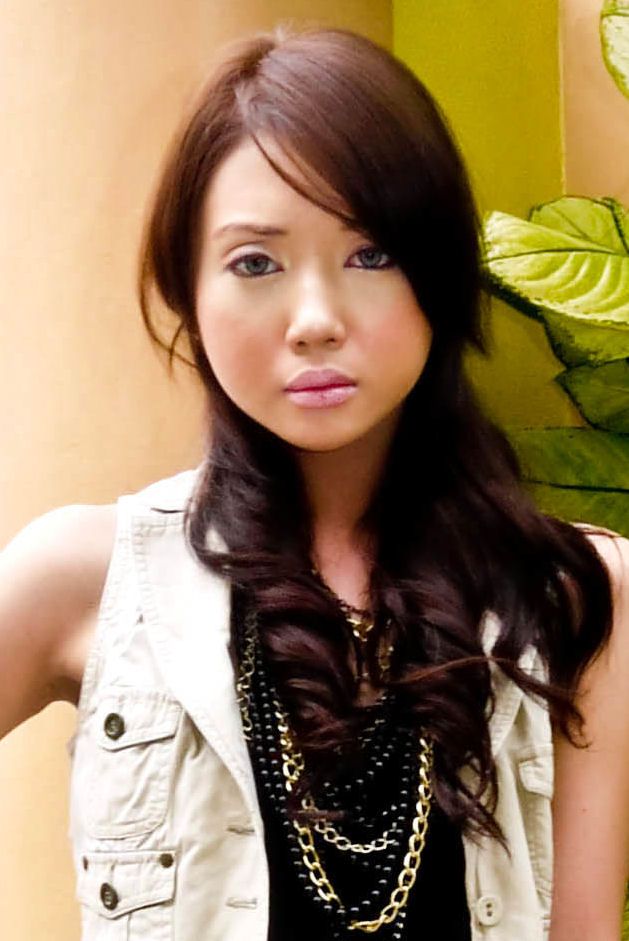 Perfect way to cap off the weekend and I bought myself a lime green Herve Leger dress which I am so excited to wear (still waiting for an occasion though!)
____________________________________________________