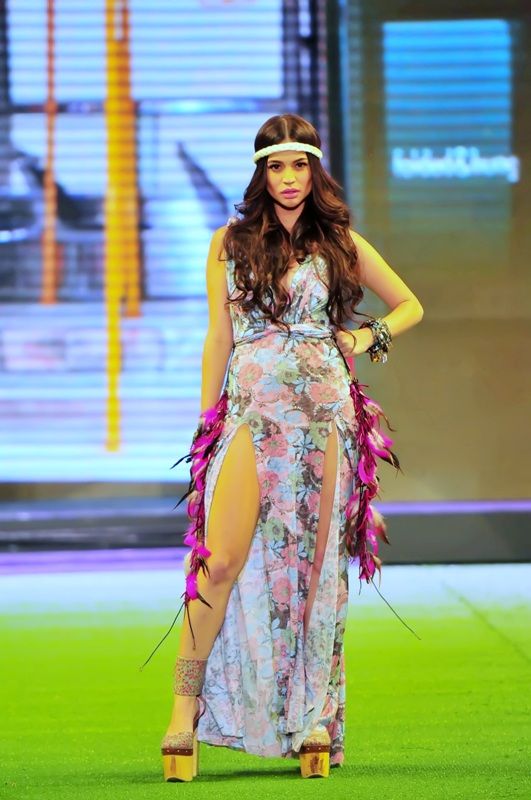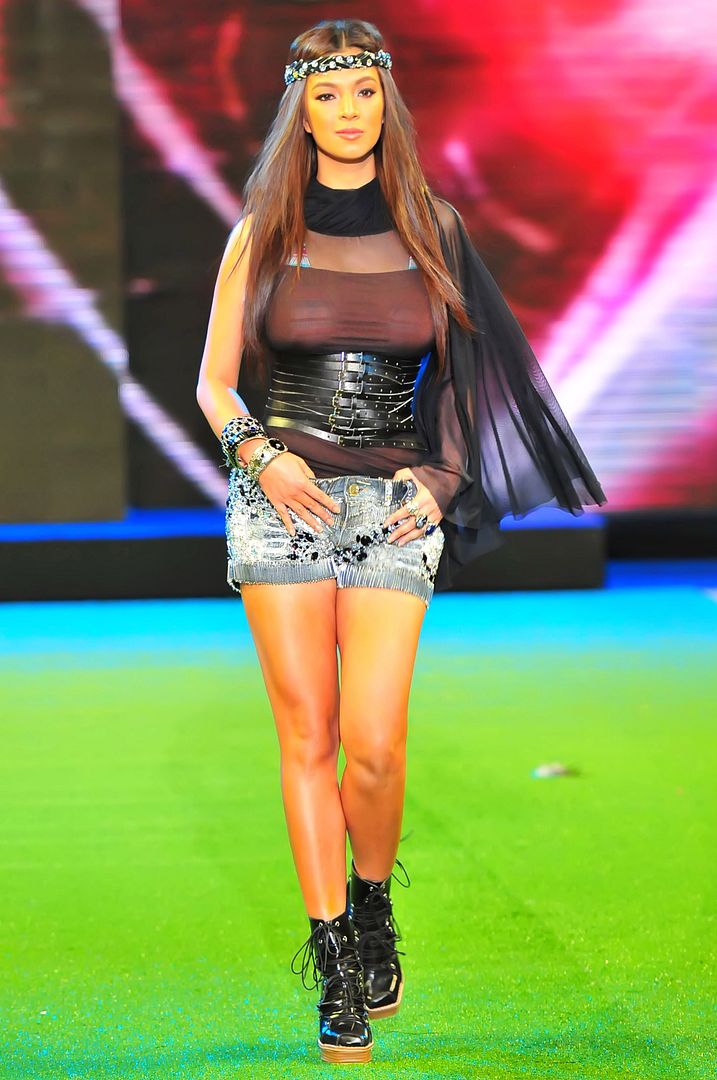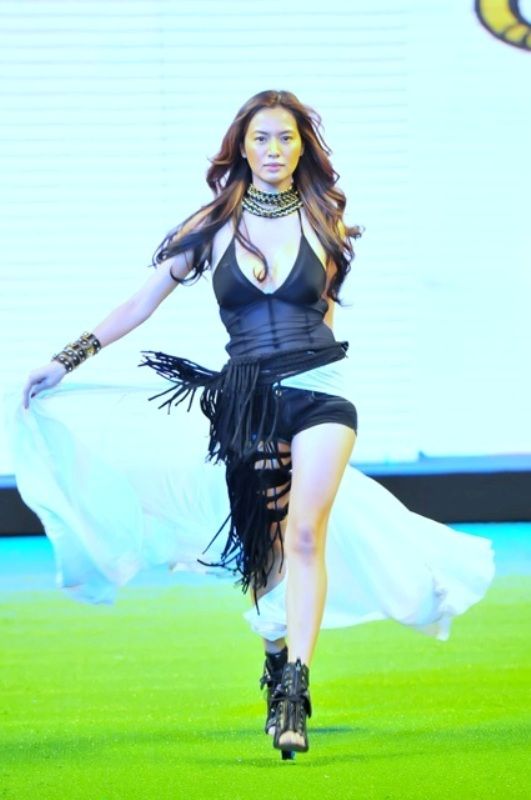 A Renaissance of the Classic Americana Fashion with
Folded and Hung's 2010 Streetcast Fashion Show
Blogger's Note:
I have always loved Folded and Hung. Back when I was in HS and in early college, I was quite a HUGE fan of the brand especially since the clothing options are edgy, wearable and made of quality material. Their accessories are also quite a favorite of mine as well (oversized sunnies, chained and studded bling) and I am so happy to see that it is growing into quite a powerful retail chain! I am quite amazed at the country, hippie creativity and quirky/ whimsical street style theme the show had presented. Think Brokeback Mountain, country living, macabre and whimsical goes to Woodstock (or the more modern version: Coachella)! And as always, the pairing of tutus with basic tees were just so irresistible to me...C'mon, give me a hint of tulle and saloon and tons of personality and I seriously go nuts! It has been over a month since the phenomenal show, but I am still having Streetcast Hangover Syndrome! Haha!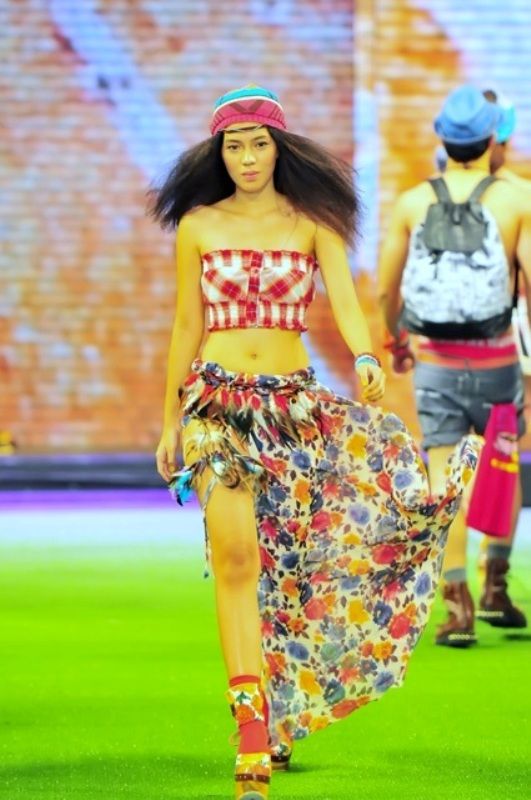 Folded and Hung features its Summer 2011 Fashion Trends in it's biggest Fashion event of the year, The Streetcast Fashion Show 2010 featuring styles inspired by the love affair of the Coachella Fashion with Classic Americana.



The Coachella Music and Arts Fest held every year in Indio, California is a celebration of art in all its forms: music, visual arts (installation art and sculptures), and fashion. Yes, fashion! It's an oasis of "streetwear" fashion that cries for self-expression. Known for consistently introducing new fashion trends in the retail industry, stylish brand Folded and Hung gives you a summer collection that takes inspiration from what festers (festival goers) wear to the three day Coachella Fest and celebrates it as a fashion event, with the unique F&H style signature of course! After all, it is who you are and not what you spend which is this year's Streetcast theme.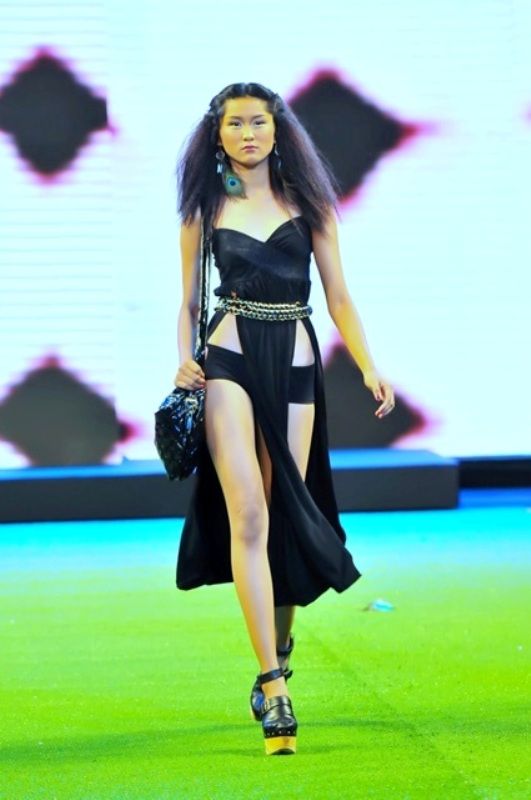 Folded and Hung Summer 2011 Collection is the best of casual street style. It's about "everyday people" fashion. And when you give art the freedom to rein, the result is simply awesome! Big in comfort and also big in style, it's an obsession with clothes that have stood the test of time.


The Folded and Hung Summer 2011 Collection is filled with pieces that aim to capture the backbone of American fashion - free enterprise, freedom of expression and a mix of the old and the new, given a modern twist here and there to fit the Filipino sense of style and fashion.

For the FH woman this summer 2011, key pieces of the collection which is huge in Coachella fashion are vintage inspired long dresses, tunics in light weight materials and lace tiered skirts. And because of the hot temperature of the season, one huge trend are denim shorts. From cut-offs to retro shorts in light washed denim materials, these pieces are sure favorites for any summer activity.

Floral and colorful prints are everywhere! Loose fitting jumpers and dresses held around the waist by a basic belt helps define the figure in comfort and form. Head pieces in knots pattern and bags sport floral prints, you'd think it's the 70's and the 90's. Big shades with thick frames in various colors and classic aviator shades are best vintage favorites.

For the FH men, it's free flowing fashion and self-expression with a casual mix of resort shirts, soft cargos, Henley tees, dhoti shorts and relaxed denim. Biker graphic tees and patchwork woven tops are perfect match for printed shorts, denim slouch slim jeans, drop crotch sweatpants and faded retro denim shorts.
Color palette is inspired by nature. Fresh green, a splash of watery blue, juicy red, vivid orange and unbleached neutral tones give a delicious flavor to all pieces.


Hair was all about the band. Free Spirit, Hippie Head bands and fresh faces graced the runway with the occasional big hair, braids and poufs that would've put Pocahontas to shame. The make up was very au naturel and dewy skin was a major theme. It reminds me of DVF S/S 2009. I loved it!


Rebel with a free spirited cause.


For the men, it was rugged, chiseled and tanned. Think wild wild west with a bronzed rebel streak. It was a fresh break from the traditional humdrum pretty boy GQ-ed look. And hey, no one's complaining!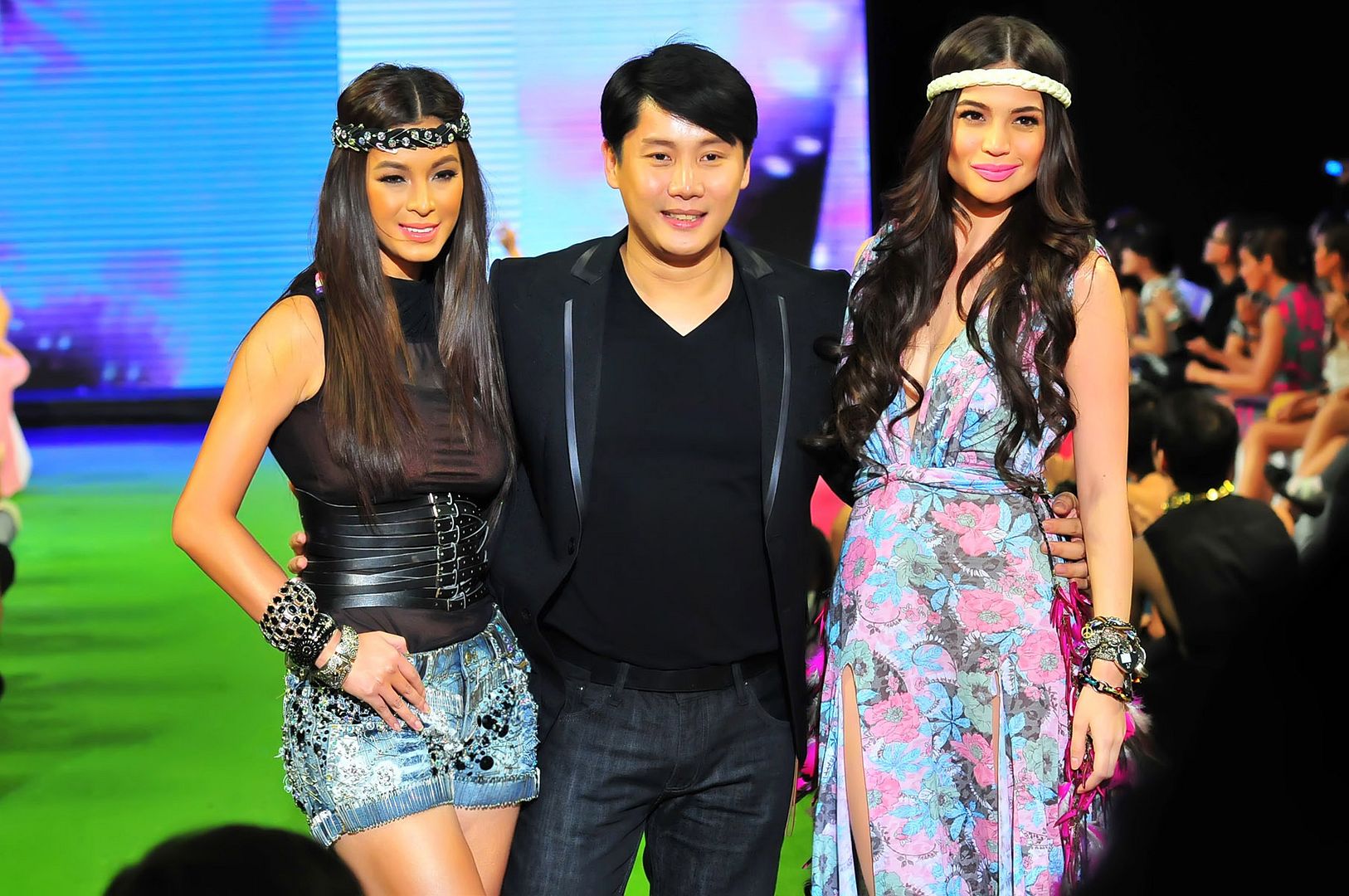 Overall, the Folded and Hung 2011 Summer Collection is a casual mix of hippie, ethnic, gypsy, grunge and vintage elements with a modern outlook that's intensely concerned with artistic self-expression that is always sexy in all its forms.