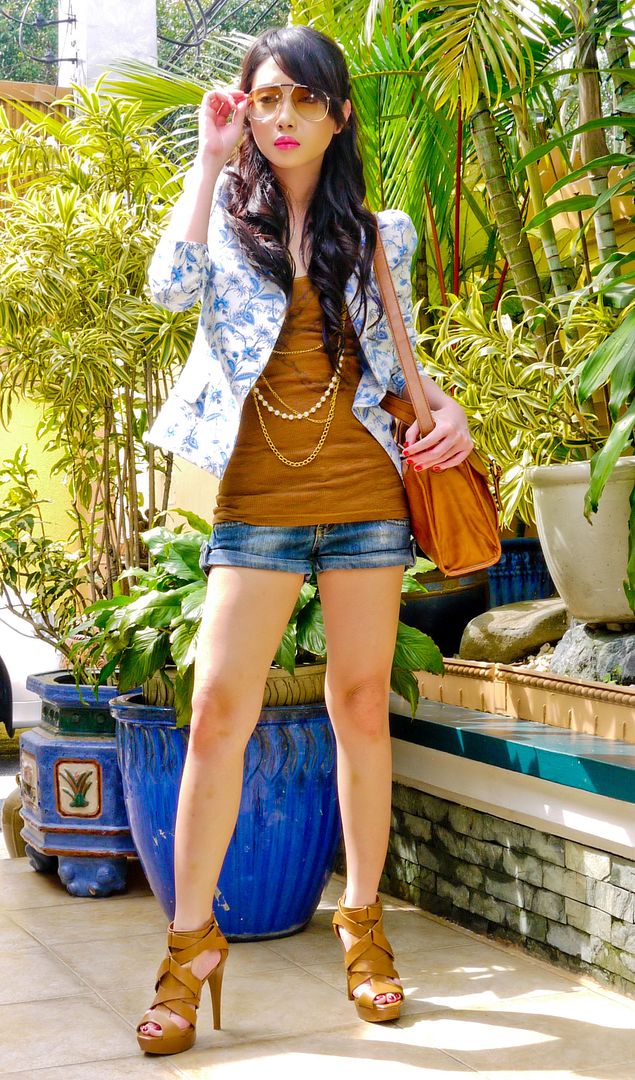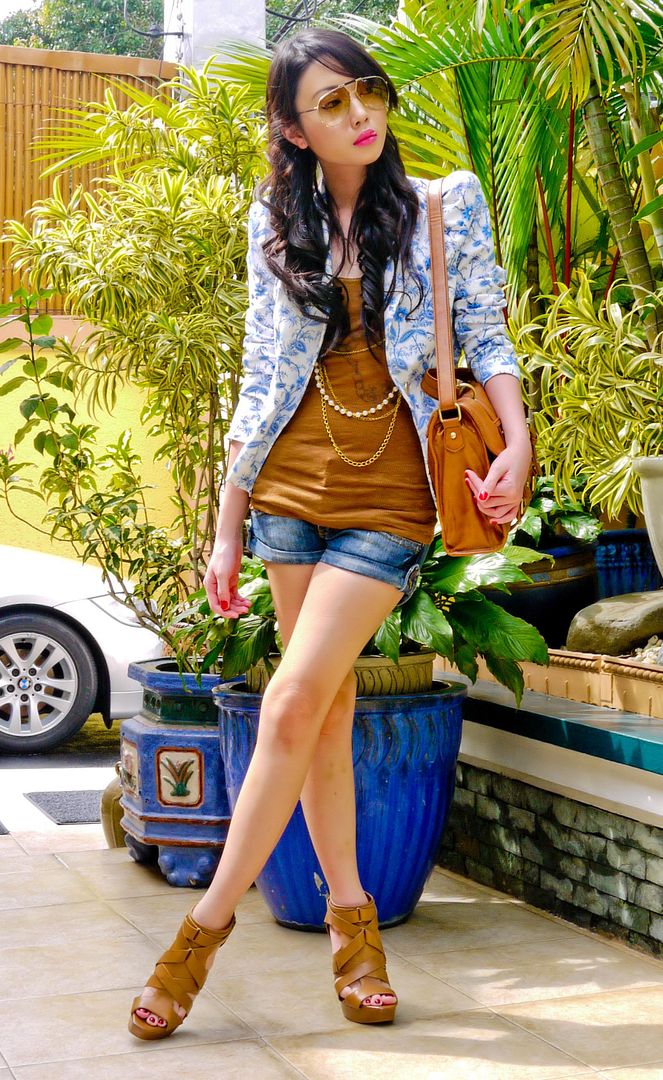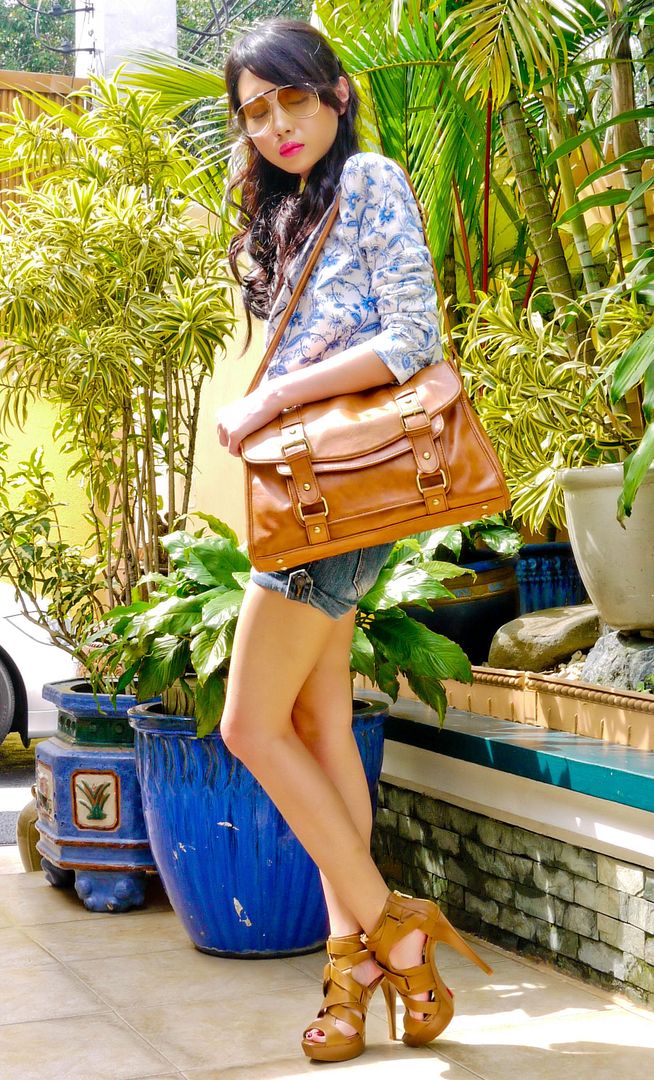 Sunday Morning Fight.
Wore this to watch a Sunday morning boxing match live on streaming video of course at (where else?!?) Attica with my friends.
It was a good change of pace and definitely worth waking up for on the most chill out of days especially since the boxer we were rooting for won.
Who knew I'd enjoy such an adrenaline fueled sport and watching athletes box it out for a title in (and a million dollars)?
Blazer: Zara
Tank top with chain: Zara
Shoes: Zara
Purse: Topshop
Glasses: Anthology
Shorts: HK

Went to Rockwell after with my girls, Nina and Lissa and saw practically EVERYONE there!
I seem to have rediscovered my love for brown accents thus the shoes and bag. Perfect fall color EVER... (well for this year anyway!)
_______________________________________