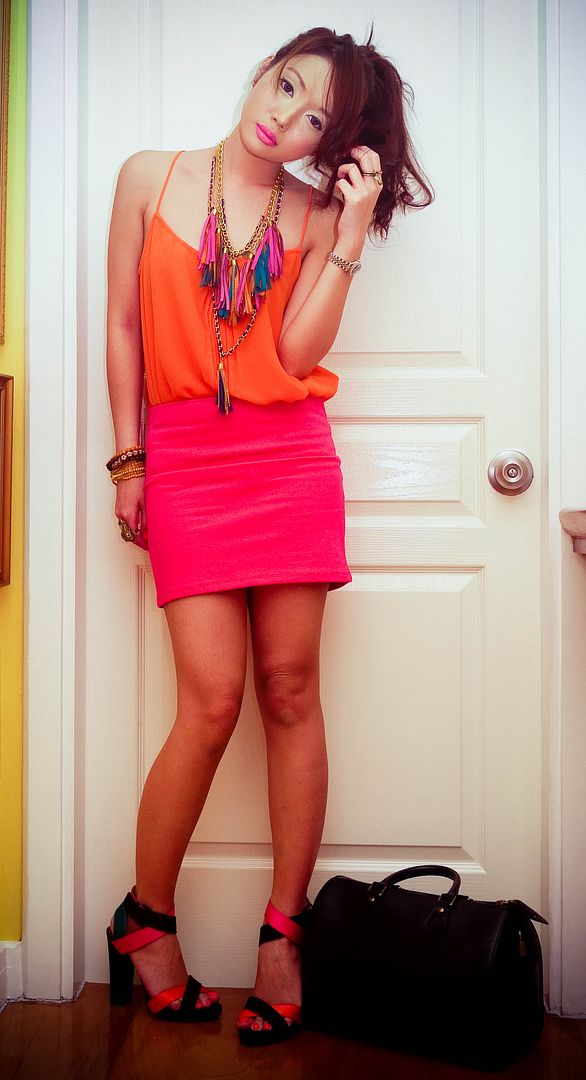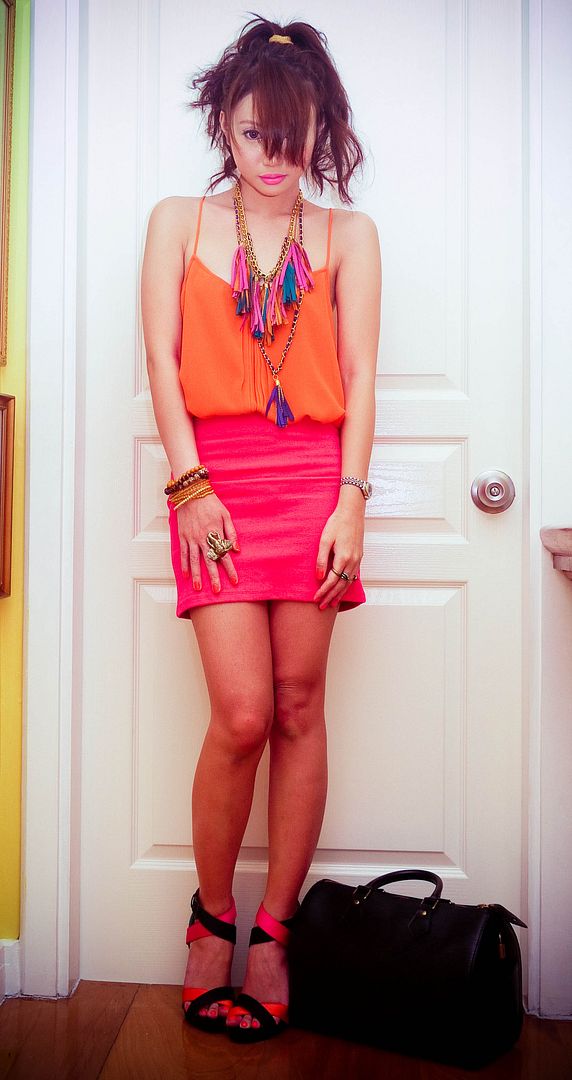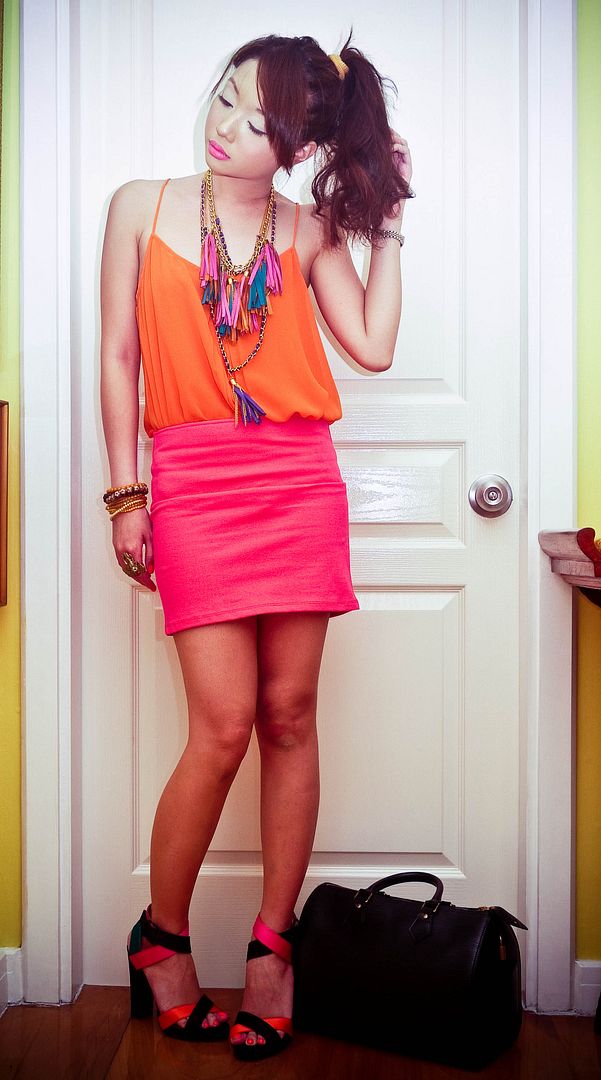 Fruit Punch. Orange + Hot Pink.
(Top, Skirt and Shoes: Zara | Necklace: +RUCKUS | Bag: Louis Vuitton)
I love color blocking (well, lots and lots of colors actually) and it is quite evident from my last posts--- where I am almost rarely in black. But the summer season and all its vibrant colors, not to mention the extraordinary heat, is making me want to go all out colorful...and besides, who doesn't love a bit of saturation in their lives right?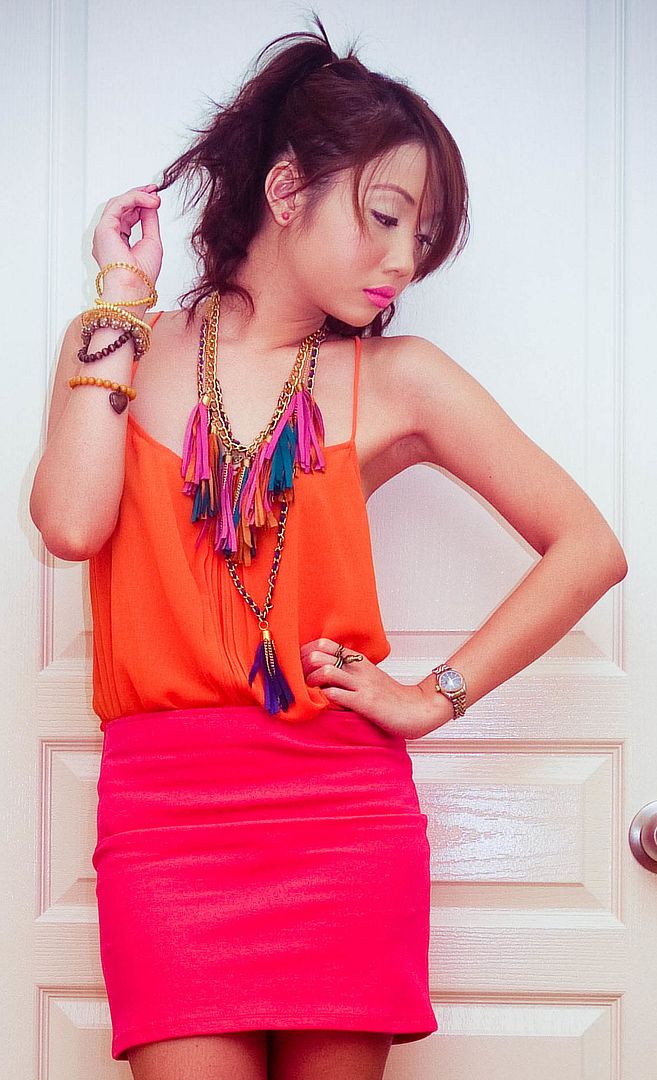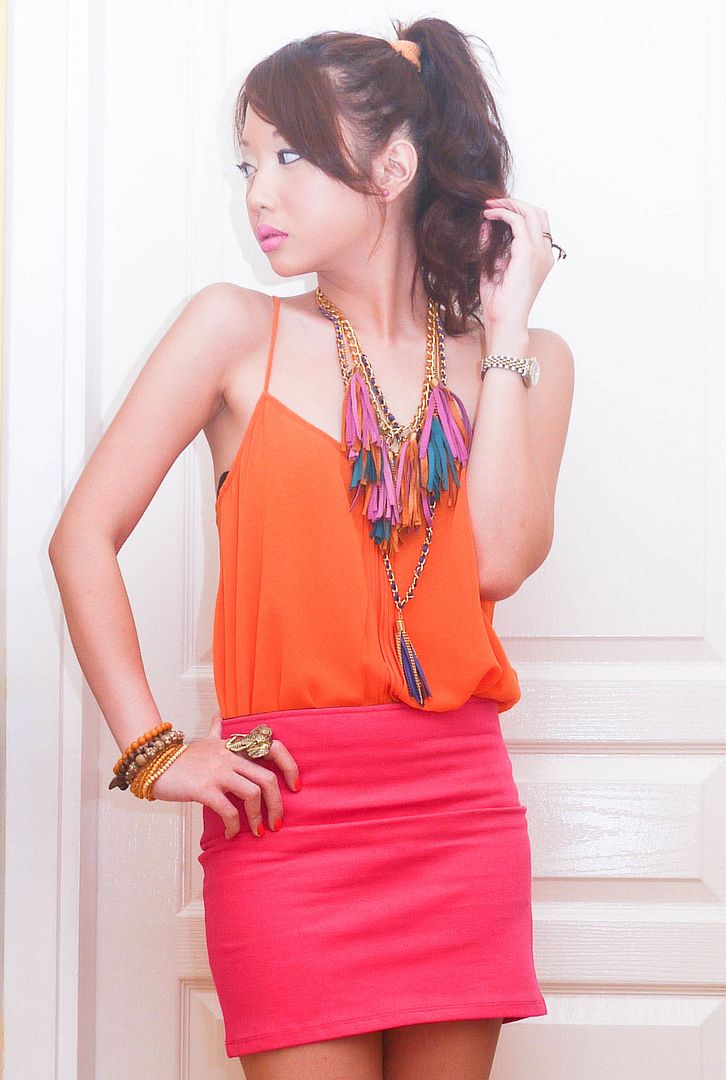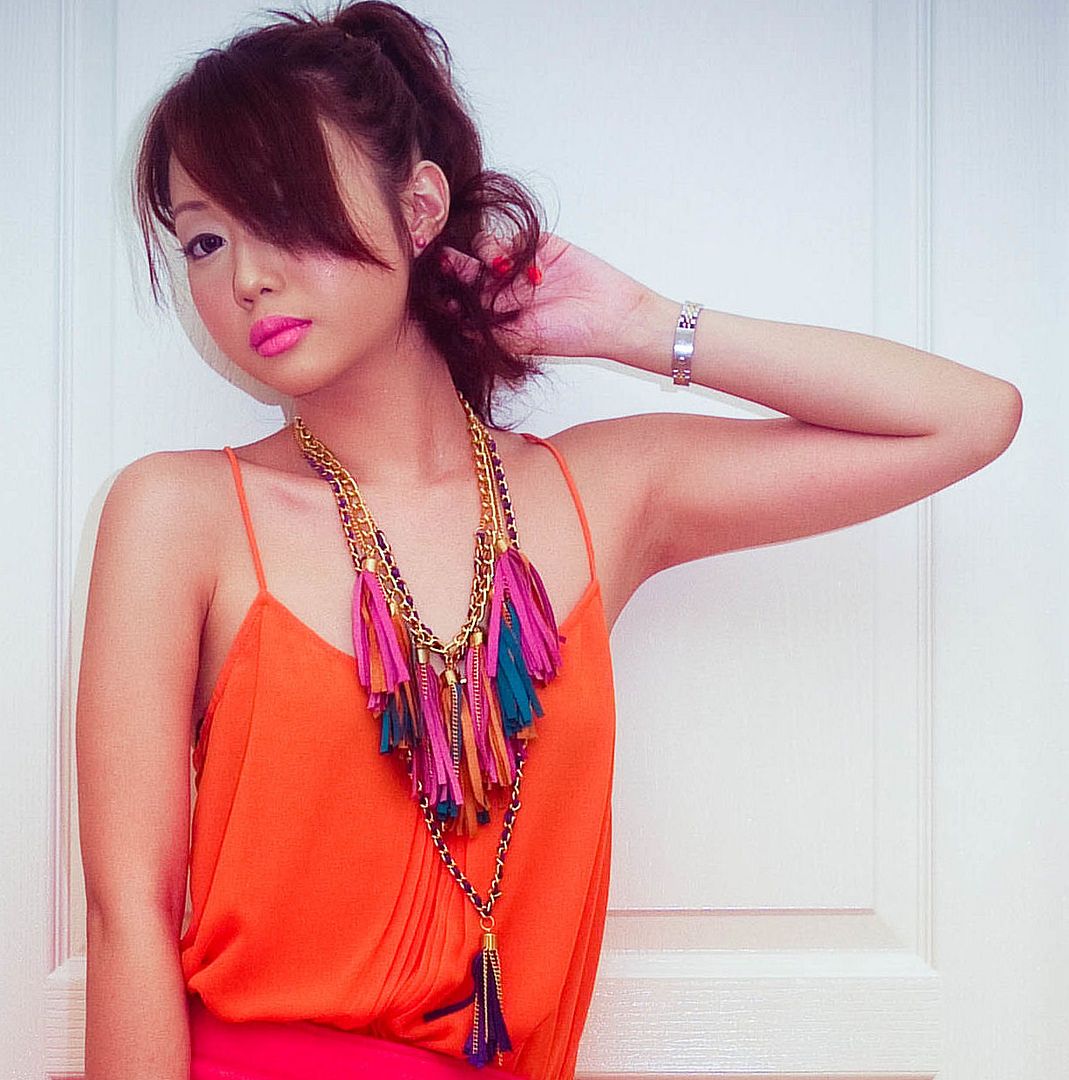 For this outfit, I wore my top favorite color blocking colors, Orange + Hot Pink, and I paired the piece the instance I saw it while shopping in Zara. I knew I had to get it as a set as I was so sure I was going to wear it as a set, paired with my favorite summer shoes, my color blocked strappy sandals (also from Zara). The whole outfit just went perfectly with my +RUCKUS accessories (with super colorful fringes) so I had no difficulty at all in the accessorizing area. This is actually an archive post, worn 2 weeks ago (i think) for a lil din-din and movie night (I need to make a mental note to always bring jackets since I freeze inside the theater in outfits like these).

More posts soon! I am back to blogging! Miss you all!