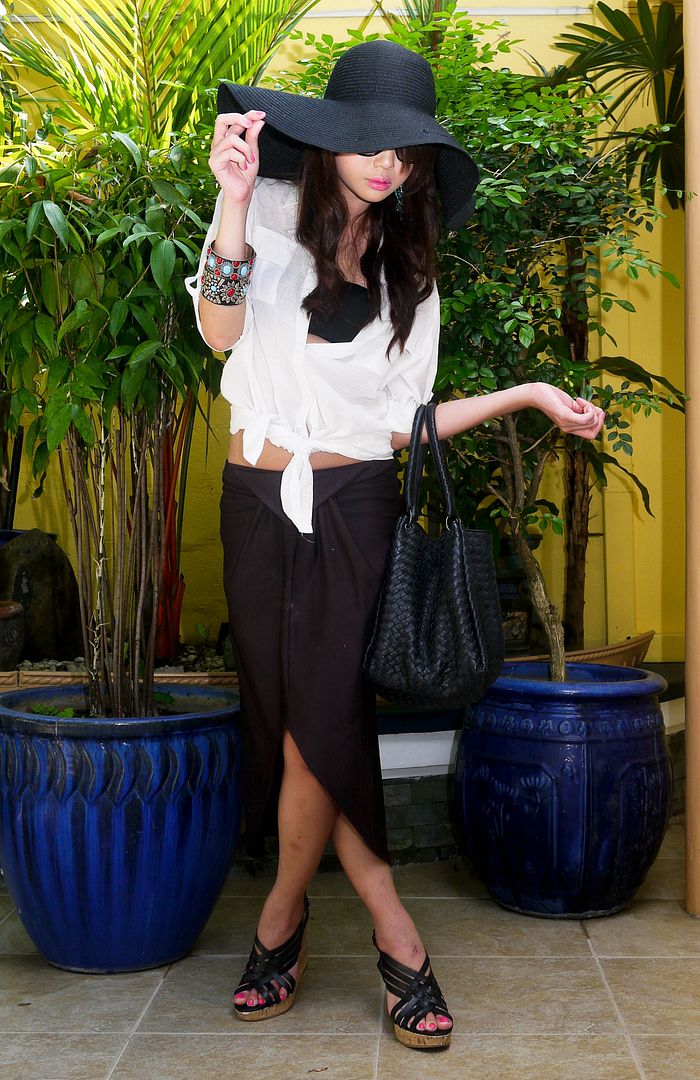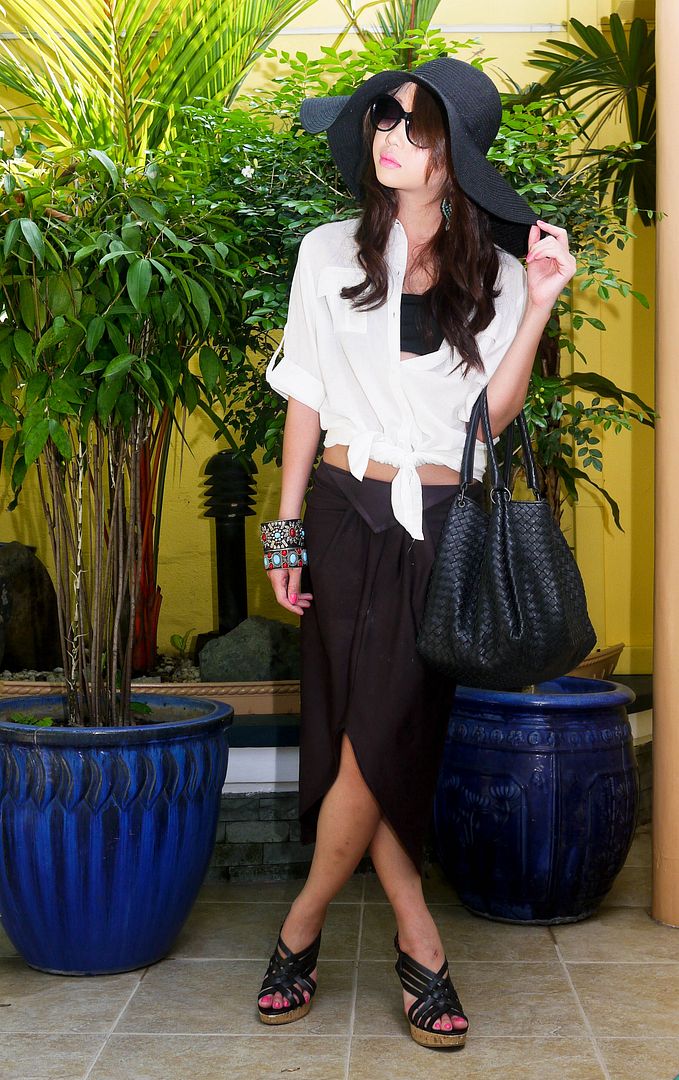 Sun Protection Factor.
Hat: Zara | Top and Skirt: Glitterati | Shoes: Payless | Purse: Bottega Venetta | Accessories: Cultus Chichi | Sunnies: Mango | Bandeau: La Senza

Beach bound. I've been nagging about how much I miss the beach and I finally (finally!) got a beach trip (even for just a day) the other day and I was basically half asleep as I planned this outfit. Not wanting to get dark, I decided to make use of my woven floppy hat as coverage from the harsh rays of the sun. I've always been a beach baby…always was, always will be, which is why it is essential I had a sun hat so as not to burn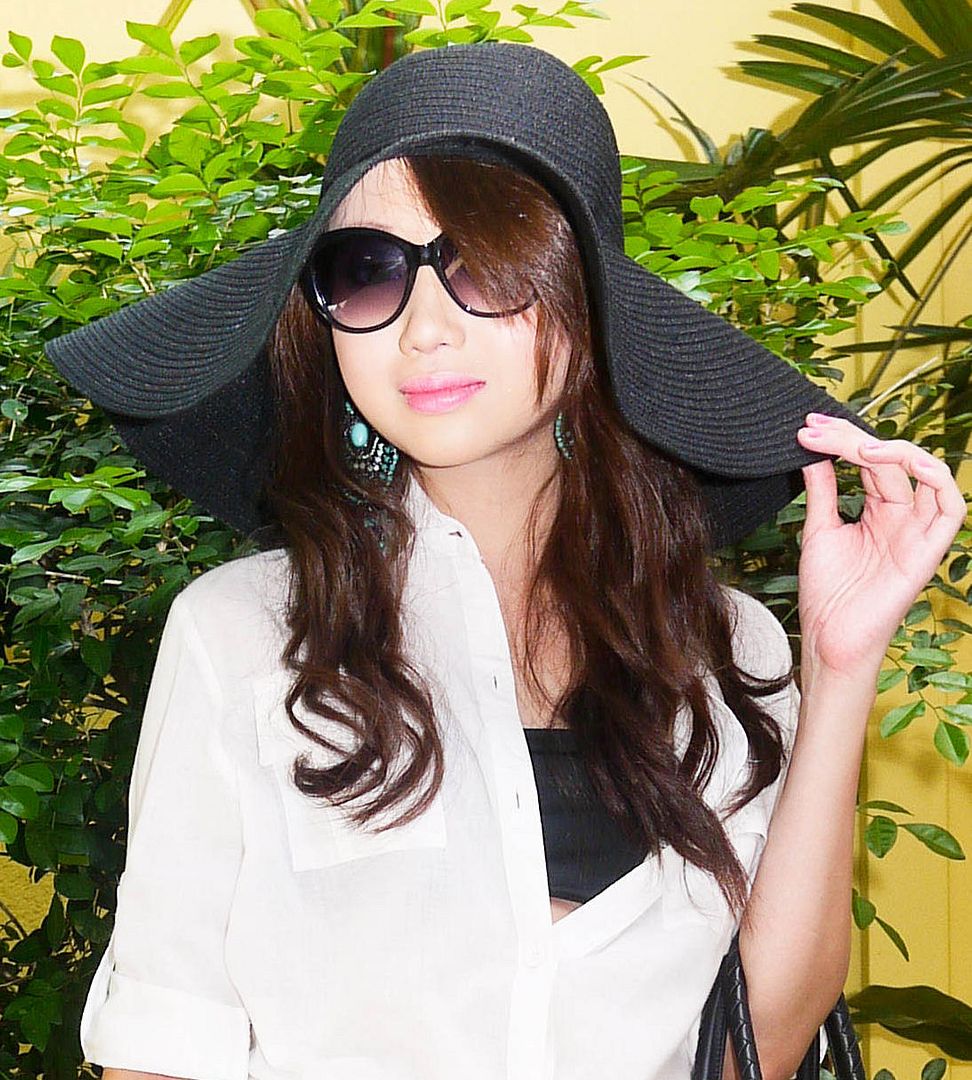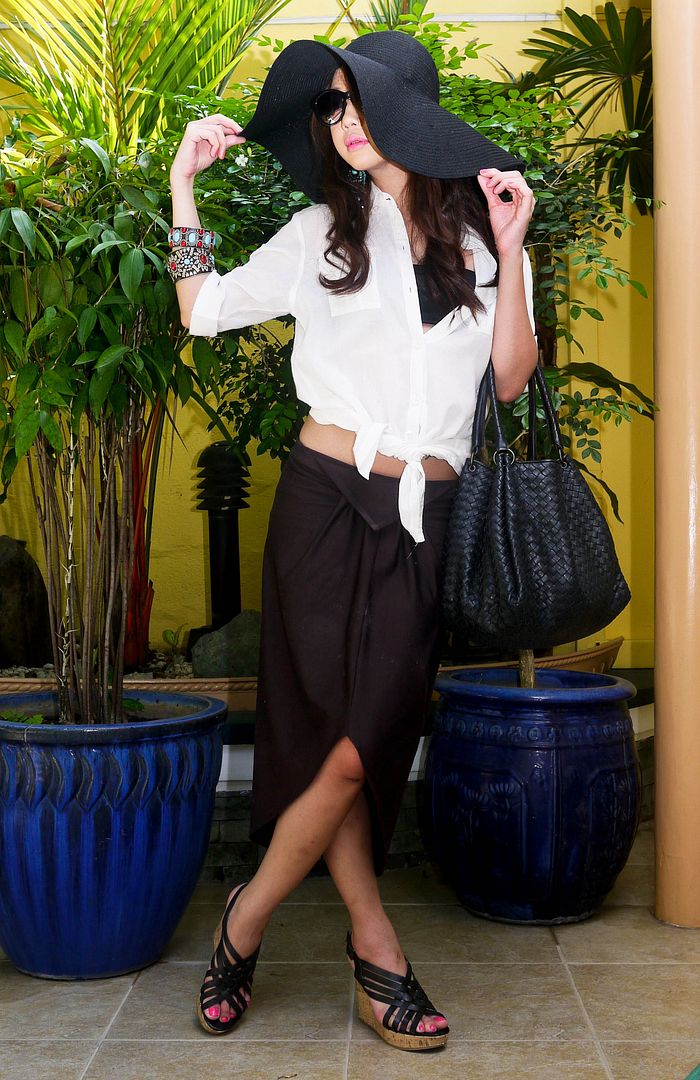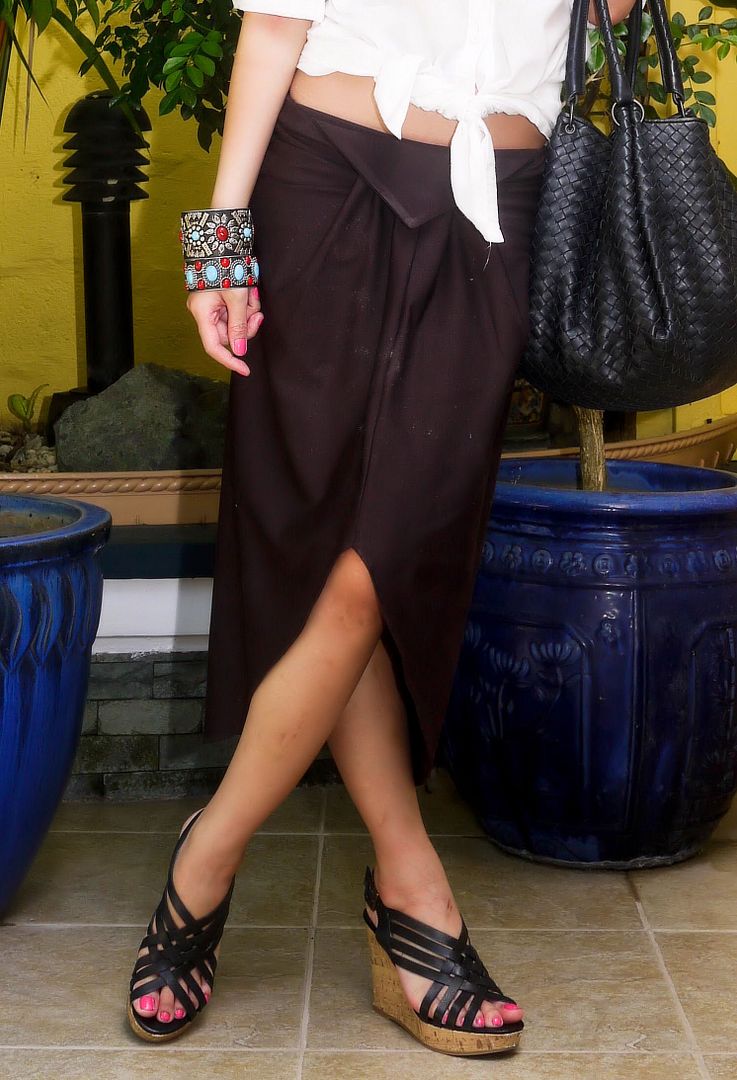 I was quite lazy to dress up for the beach as we left very very early so I went for the basics. I used a semi sheer coverup as a blouse, tied it around my wait and layered that over a black bandeau. I wore it with a brown maxi skirt, wedged heels and my new cateye Mango sunnies and I was incognito and ready to hit the sun, sand and sea.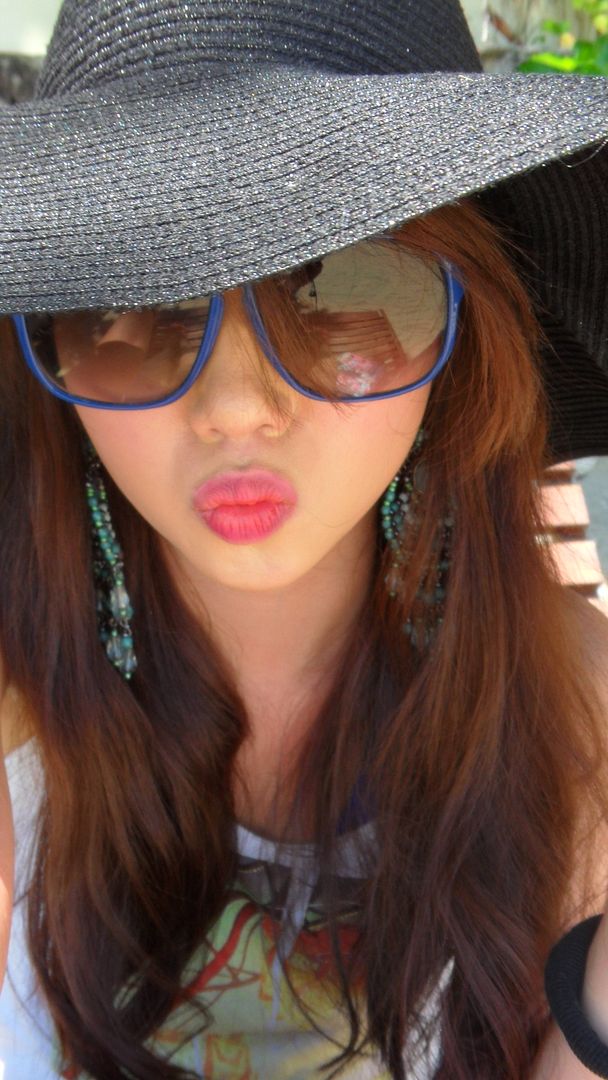 I had a great time! And cant wait to max the beach out for whatever is left for summer! More photos of my beach escape at the next post!
xx