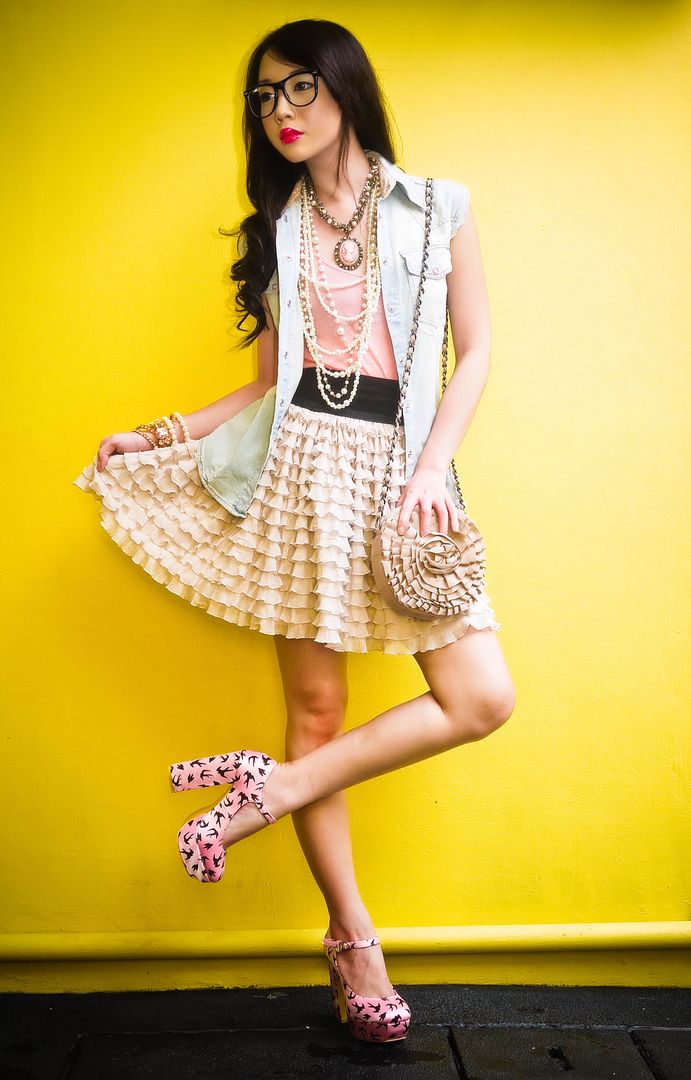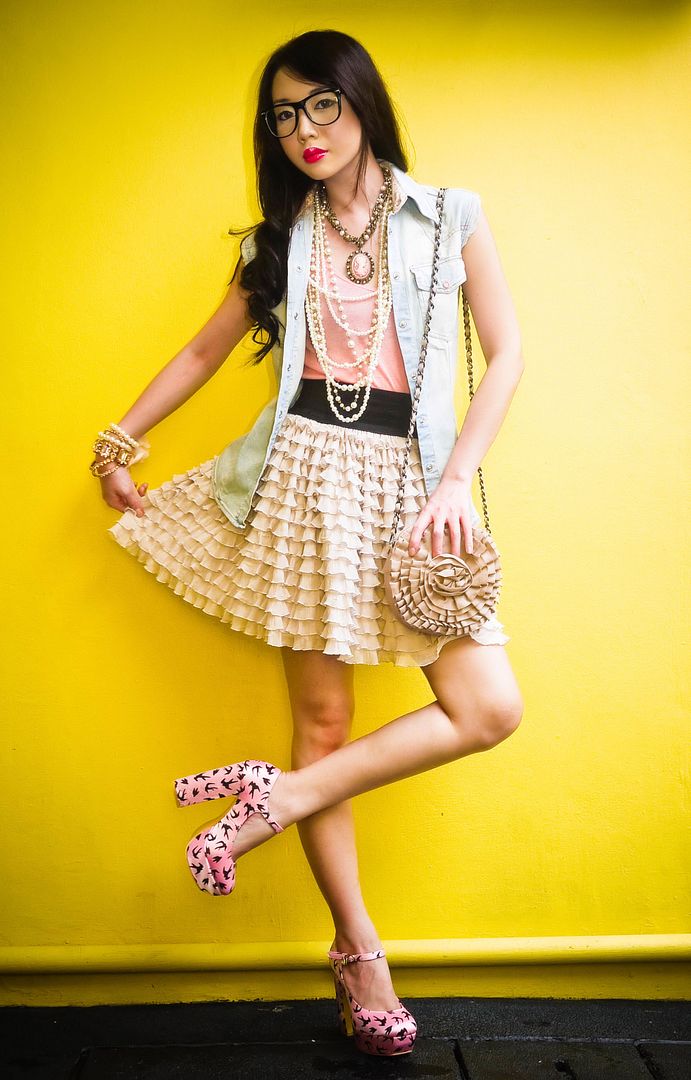 Sweet dreams are made of MIU MIU. I've said it last year and again back in Spring/Summer 2010... I dream of Miu Miu. I have been sitting, waiting, wishing for these shoes for the longest time, praying for a miracle and at some point, I stopped...and decided it was high time I did something about it.... So I ordered these online, shelled out from my savings, waited for 3 weeks and finally, my dreams have come true! I officially have my own pair of the swallow print platform Maryjanes. I know I am a season or two behind but I don't care. I just love the print so much, I had to have it. At one point, I think I ever considered doing a DIY job! Haha.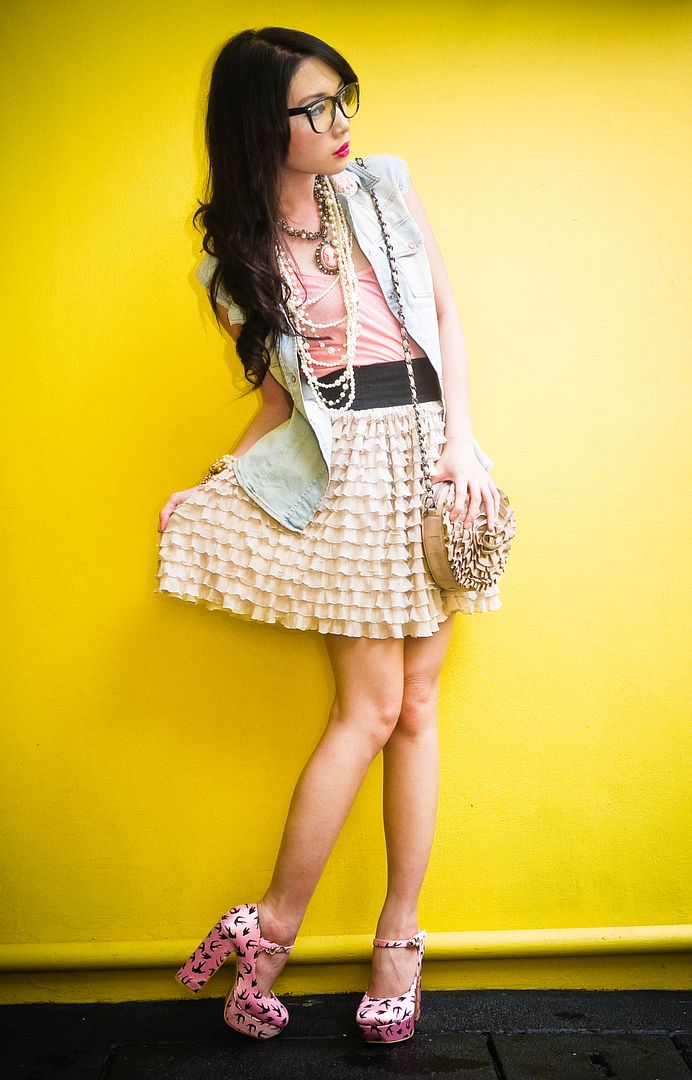 Anyway, in tribute of my new shoes.... I decided to go back to sweet and pastel tones. Just this one time since I wanted my shoes to be the happening thing of the look. So I kept everything very much subdued and low key. I basically went back to my favorite combination...pink, beige and light faded denim. I don't know what it is about these hues but they are just totally so soothing and calming to me and I guess the pink is perfect especially since it blends with my skin tone. Plumped up my lips with pink lipstick and added my favorite nerdy glasses and I was set for a long and fun day!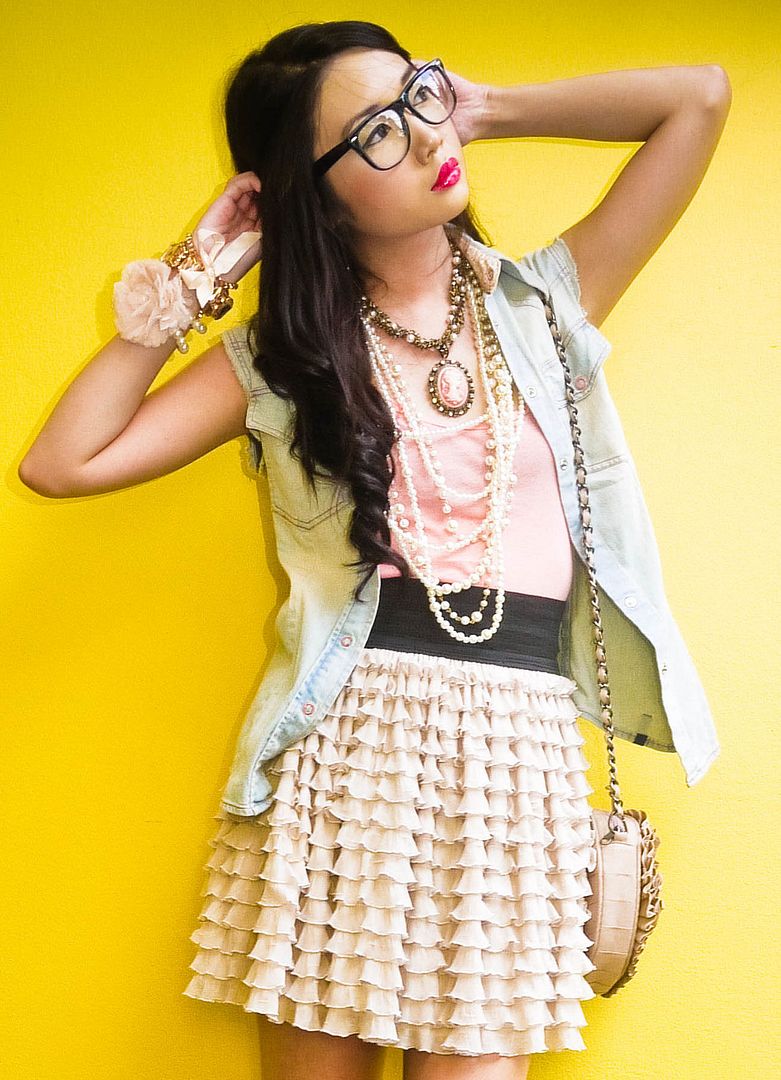 I was ready to face anything and everything that came my way...cause "I put my new shoes on and suddenly, everything's right!"